Wednesday, 22 December 2021
THIS MORNING: Ghazl El Mahalla's subscription period will be announced this week; Russia vs. Nato showdown is still a thing; equities bounce back but omicron fears remain
Good morning, everyone, and happy Wednesday to you all. Just three more sleeps until (western) Christmas for the kids out there who celebrate the occasion.
PSA #1- We're taking a handful of our customary end-of-year publication holidays. EnterprisePM is going on break today and will return on 2 January. EnterpriseAM will be off this coming Sunday (26 December) and then again on Thursday (30 December). We're using both days to get some pipefitting and plumbing done ahead of the new year.
There's no word yet from Cabinet, the central bank or the stock market on whether we're all getting a day or two off. New Year's Day and Coptic Christmas both fall on weekends this year. Our Spidey-Senses tell us: Don't hold your breath.
WANT TO HAVE BREAKFAST WITH US? Every year, we ask our readers to weigh in on what you expect for the year ahead in our Enterprise Reader Poll. Take a few minutes to give us your take on the outlook for your business and industry, whether you're planning fresh investments and new hires, and how your business fared in the year past. We'll share the results with the entire community in early January to help you shape your view of the year.
We'll be inviting eight readers who take the poll to breakfast in 2022 and another dozen of you will get your very own Enterprise mug in which to enjoy your morning beverage of choice.
---
THE BIG STORY ABROAD- It's a mixed bag out there this morning. The Financial Times is still worried about the prospect of conflict between Russia and Nato over Ukraine. Both the FT and Bloomberg are paying close attention to Turkey after Erdogan announced what the salmon-colored paper thinks amounts to a "back-door" interest rate hike.
Shares on Wall Street snapped a three-day, virus-fuelled losing streak, but everyone is still freaked out about omicron. Scientists are warning that Joe Biden's containment plan is insufficient and London has cancelled its Trafalgar Square New Year's Eve party,
WHAT'S HAPPENING TODAY-
Stay tuned for an imminent announcement on Ghazl El Mahalla's micro-IPO: The subscription period for the state-owned football club's upcoming EGX debut will be announced within a week, Public Enterprise Minister Hisham Tawfik told Al Mal yesterday. The ministry hopes to complete the transaction by the end of the year, Tawfik added. The club is expected to raise EGP 135 mn from the sale, which will see it list up to two-thirds of its shares on the EGX. While tiny, Ghazl El Mahalla's offering could pave the way for football giant Al Ahly to list as much as 49% of the club.
PSA #2- CIB is offering a helping hand to small businesses: Our friends at leading private sector bank CIB are offering a number of small businesses in-kind support worth up to EGP 50k, while one small business will land support worth EGP 250k, as part of its "Growing Together" CSR initiative, according to a press release (pdf). The support includes advisory services and coverage of up to 80% of the costs of consultancy services through its Business Solutions program. This comes as part of the bank's efforts to help small businesses with annual turnover of EGP 1-50 mn access funding and the banking system.
CIRCLE YOUR CALENDAR-
PSA #3- Property owners have until Friday, 31 December to pay the second installment of their annual real estate taxes without incurring a late fee. The first installment was due between 1 January and 30 June. Homeowners whose primary residence is valued at less than EGP 2 mn are exempt from paying the tax.
Check out our full calendar on the web for a comprehensive listing of upcoming news events, national holidays and news triggers.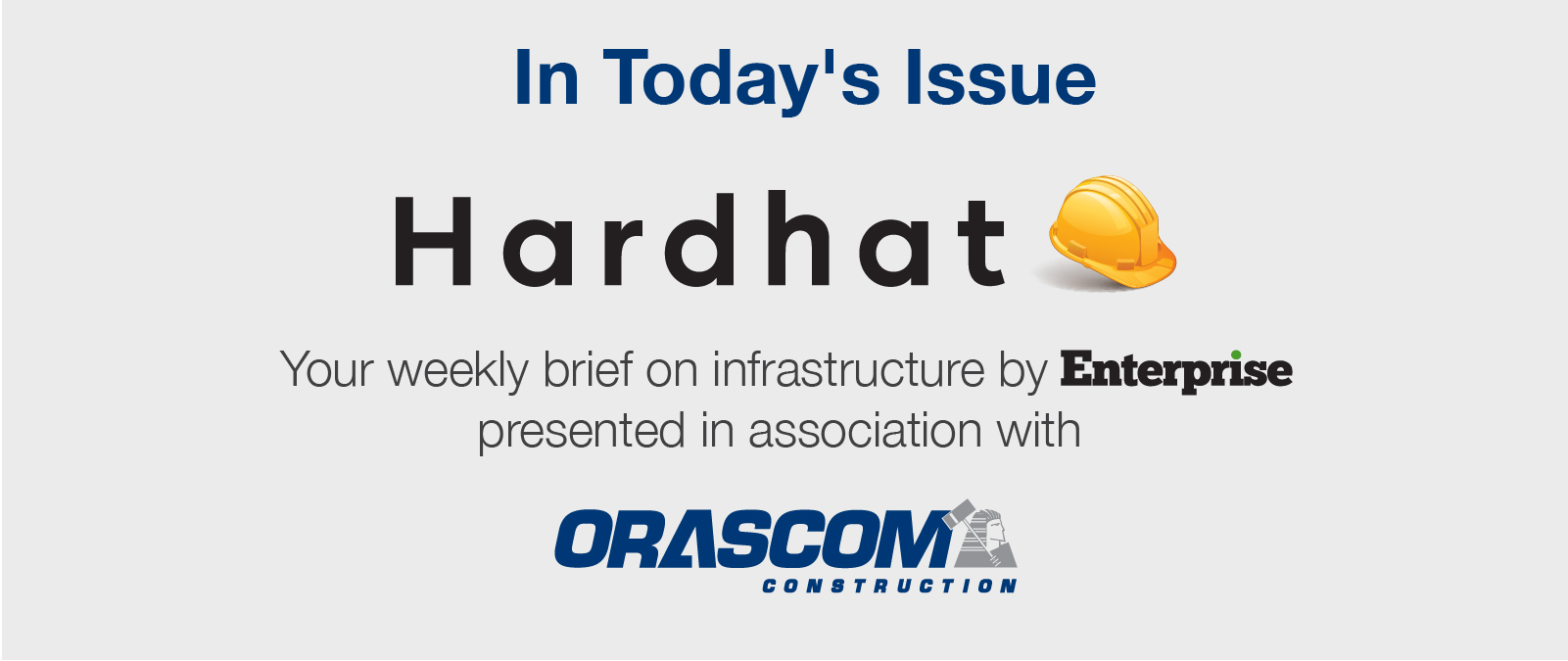 *** It's Hardhat day — your weekly briefing of all things infrastructure in Egypt: Enterprise's industry vertical focuses each Wednesday on infrastructure, covering everything from energy, water, transportation, urban development as well as social infrastructure such as health and education.
Infrastructure in 2021- Part I: Transport. A year that once again underlined the human costs of operating an underfunded rail network, 2021 also saw a strong policy response, with bns of USD of fresh development finance and public investment earmarked not just for the nation's railways but for other transportation infrastructure too.