Monday, 6 December 2021
THIS MORNING: Abu Qir and Ghazl El Mahalla unfazed by Omicron + cyberspace is the new global arms race frontier
Good morning, friends. From how to learn to manage a hospital though to two nice investment stories, the latest on our transition to EVs, and the FRA's newfound concern about stonks going to the moon, there's something for everyone on this brisk-but-not-over-taxing morning.
THE BIG STORY ABROAD- The death of longtime US senator, three-time presidential candidate and Republican leader Bob Dole at age 98 is all over the foreign press this morning, with the New York Times, Wall Street Journal, Washington Post, Financial Times, Politico, and Reuters all out with obituaries.
Is Russia about to invade Ukraine? That's the contention of the Biden administration — and a worldview that the Financial Times claims that Nato and the European Union are now getting behind. The US apparently believes that Russia could invade as "early as 2022."
For our fintech (and IB) bros: Meet the top investment banker in the US fintech arena, one Steve McLaughlin, who has been hammering away in the industry since 2002, when he left Goldman Sachs to create Financial Technology Partners, which is on track to make USD 600 mn today despite appearing to have built its website 20 years ago and just left it to sit ever since. The Wall Street Journal has a profile.
HAPPENING TODAY-
The Central Bank of Egypt will issue USD 1 bn of one-year USD-denominated treasury bills today in an auction that will wrap tomorrow, it said Thursday. Egypt has sold some USD 5.1 bn of USD-denominated debt so far in 2021 across five issuances.
Foreign Minister Sameh Shoukry is in Senegal for a two-day visit to attend the Dakar International Forum on Peace and Security, which will focus on the African continent's post-covid-19 future, according to a ministry statement.
HAPPENING TOMORROW-
Aldar / ADQ MTO subscription window wraps up tomorrow: SODIC shareholders have until the end of trading tomorrow to respond to the mandatory tender offer submitted by the UAE's Aldar Properties and Abu Dhabi sovereign wealth fund ADQ.
THIS WEEK-
Cairo plays host to a spate of year-end conferences:
MORNING MUST READ-
Cyberspace is the new frontier for the global arms race — and can be the gateway for serious global disasters, veteran cybersecurity reporter Nicole Perlroth writes in This Is How They Tell Me the World Ends, which was named the Financial Times and McKinsey Business Book of the Year for 2021. The book details how small and seemingly inconsequential holes in companies' tech infrastructure can give hackers the space to get "a digital toe in the door" and do anything from steal personal data to launch attacks against national governments "We are in for some calamitous, cyber-induced event that will take us all down or we will be where we are now, which is death by a thousand cuts" unless significant changes are made, Perlroth says, according to the Financial Times.
CIRCLE YOUR CALENDAR-
News triggers to keep your eye on:
Foreign reserves: November's foreign reserves figures will be released this week.
Inflation: Inflation figures for November will be released this Thursday, 9 December. Data for inflation typically appears on the 10th of every month, but is moved up one day if that falls on a Friday.
Interest rates: The Central Bank of Egypt's Monetary Policy Committee will hold its final meeting for the year to review interest rates on Thursday, 16 December.
Check out our full calendar on the web for a comprehensive listing of upcoming news events, national holidays and news triggers.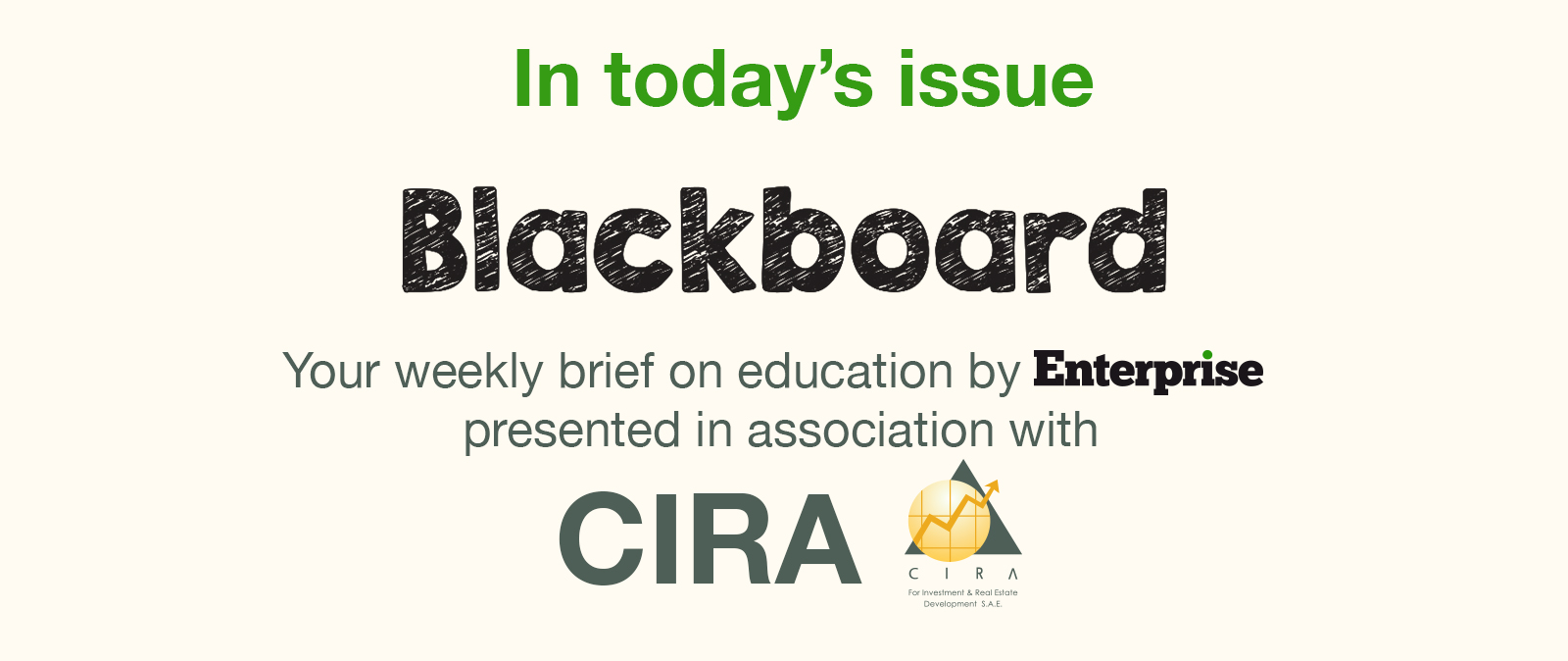 *** It's Blackboard day: We have our weekly look at the business of education in Egypt, from pre-K through the highest reaches of higher ed. Blackboard appears every Monday in Enterprise in the place of our traditional industry news roundups.
In today's issue: As new trends and digitization take hold in the healthcare industry, private sector hospitals and facilities find a growing need for dedicated managerial-level staff to chart new waters with an eye on the big picture for the industry. Healthcare management — a still nascent academic major in Egypt — attempts to prepare more healthcare professionals for that role. Today, we explore how far these programs have come in Egypt, where they are offered, and what their impact is on the sector as a whole.