Wednesday, 3 November 2021
THIS MORNING: Egypt hasn't yet joined more than 100 countries signing methane reduction and deforestation pledges
It's a brisk news day here in Omm El Donia, where the big story is that we have not signed onto two landmark agreements coming out of COP26 in Glasgow.
More than 100 countries have signed methane reduction, deforestation pledges — but Egypt isn't one of them as COP26 continues to dominate the global conversation this morning. Some 100 world leaders yesterday committed to both end deforestation by 2030 and improve land use while also reducing methane emissions by at least 30% by the end of the decade.
Egypt hasn't signed onto either of the initiatives, nor have Saudi Arabia, Oman or Qatar. The United Arab Emirates, however, has joined both, as has China.
SIGN OF THE TIMES #1- Big Finance has figured out there is money (and headlines) to be made in Glasgow: "The global finance industry, its regulators and investors pledge tns in funding to reduce carbon emissions," the Wall Street Journal notes. You can expect ESG to be all the more important going forward: "The funding can take the form of bank loans and investments by venture capitalists, private-equity firms, mutual funds, endowments and other big investors that buy stocks and bonds. These would all be used to shift funds toward investments that help lower carbon emissions, while still earning a profit."
Also on the international front pages this morning:
State of emergency in Ethiopia: Ethiopia has declared a six-month state of emergency amid growing fears that Tigray rebels were advancing closer to Addis Ababa. The government is urging people living in the capital to arm themselves and protect their neighborhoods after rebel fighters captured two towns on a main route in the city. (Reuters | Bloomberg | FT)
SIGN OF THE TIMES #2- Heading to the US of A for Christmas? You may want to start practicing meditation or consider opting for a more chemical form of stress-management therapy. A series of US flight cancellations in the run-up to the holiday season has the Financial Times asking on its front page whether a "holiday meltdown" is in the cards for US airlines. Among the concerns: Staff shortages thanks to a very tight labor market.
Things that make us go 🤮: Microsoft is taking on Facebook Meta by launching the "metaverse" on Teams. Coming in the next six to eight months, Microsoft Mesh will allow you to appear in your Teams calls as a cartoon avatar and to "visit virtual workspaces" that could include literal replicas of your physical office. Dear God could we please not? Microsoft's homepage for the technology is here and the FT is giving the story plenty of ink.
WHAT'S HAPPENING TODAY-
It's PMI day: Purchasing managers' indexes for Egypt, Saudi Arabia and the UAE will land today, just a few minutes after we hit "send" on this morning's issue (tap or click here to see the page). Activity in Egypt's non-oil private sector hit a four-month low in September as output and new orders continued to contract. On the upside, firms reported a record level of confidence in upcoming business activity, while employment rose for the third consecutive month.
The Africa Early Stage Investors Summit kicks off tonight, starting with an investor meetup sponsored by the Cairo Angels at Consoleya in Downtown Cairo. The summit will continue on Thursday and Friday with virtual sessions featuring speakers from angel networks, VC funds, accelerators, and the public sector, among others.
It's the final day of the Egypt Energy exhibition: The three-day event will include speeches and discussions on the global energy outlook, the future of clean energy, financing green economy projects, and the future of connectivity with network management capabilities.
FURTHER AFIELD- It's decision day at the Fed: The US Federal Reserve's Open Market Committee will announce later today the outcome of its two-day meeting. The emerging consensus is that the Fed will announce it is winding down its USD 120 bn a month asset purchase program instituted at the start of the pandemic to cushion the economy. The central bank is facing somewhat of a catch-22 in coping with stagflation: Keeping rates low would allow the recovery to continue, but prices could spiral — while tightening would quell inflation but stifle demand and provoke market volatility.
Emerging markets including Egypt will be watching the Fed's meeting closely — rising US rates will put pressure on inflows into EM debt.
HAPPENING TOMORROW– Oil markets brace for a rocky ride ahead of OPEC+ meet: Crude futures for December are down this morning ahead of the meeting of OPEC+ producers, who are coming under pressure from the US, Japan and other global buyers to boost output and stifle the recent rally that has seen prices reach new three-year highs. Brent was down 1.5% and US crude 1.8% ahead of dispatch this morning after US President Joe Biden reiterated calls to increase production beyond the 400k bbl/d that producers have agreed to add next month.
POUR ONE OUT- Lebanon's Daily Star has closed its doors: Lebanon's oldest English-language daily newspaper has been forced to shut its doors, following years of financial struggle, the Associated Press reports. The Daily Star joins a string of landmark Lebanese publications forced to shut in recent years, as economic turmoil and the rise of digital media take their toll on traditional newspapers that in decades past had led the region. Other Lebanese media organizations, including As-Safir and the Hariri family-owned Al-Mustaqbal, have seen cuts to salaries and staff numbers or shut down altogether.
CIRCLE YOUR CALENDAR-
Other key news triggers in November:
Foreign reserves: October's foreign reserves figures will be out sometime this week;
Inflation: Inflation figures for October will be released next Wednesday, 10 November;
There's no MPC meeting this month — the central bank will next meet on 16 December to review interest rates for the final time this year. The CBE has yet to issue its MPC calendar for 2022.
Check out our full calendar on the web for a comprehensive listing of upcoming news events, national holidays and news triggers.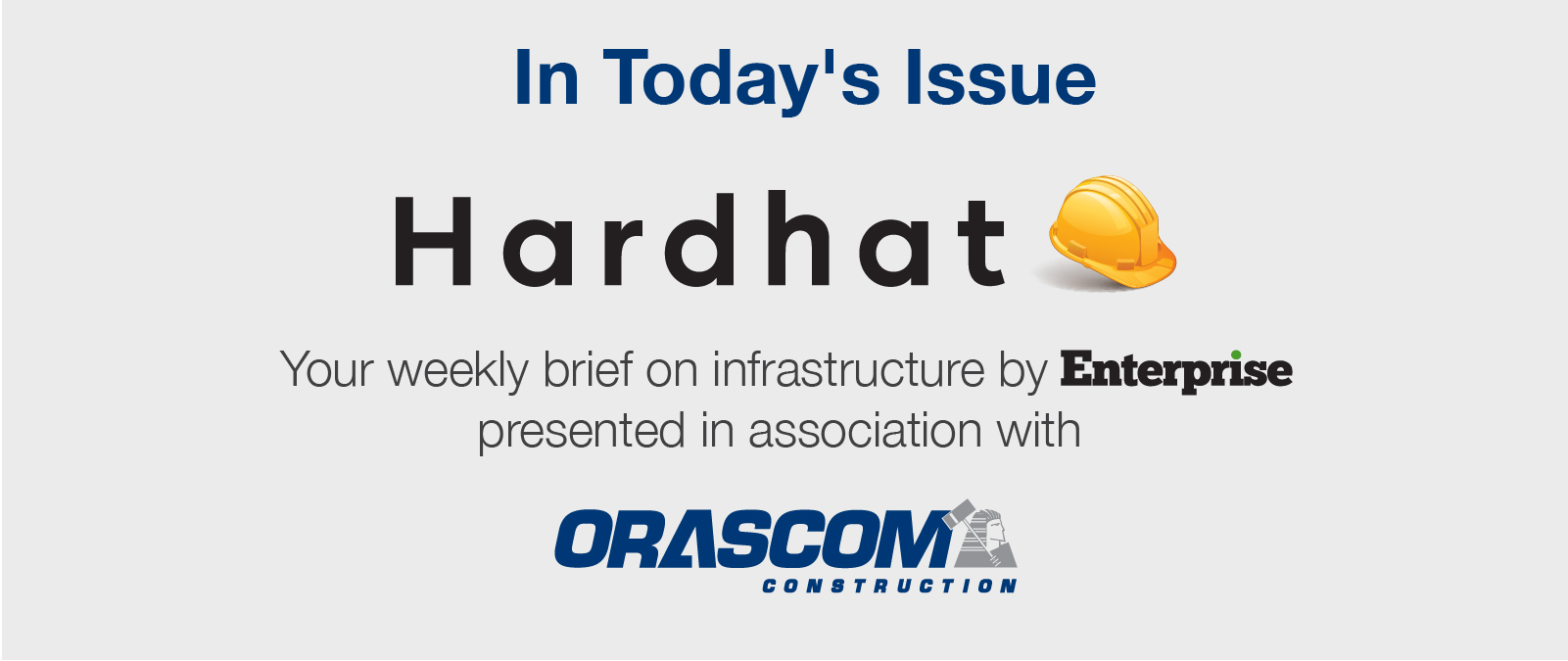 *** It's Hardhat day — your weekly briefing of all things infrastructure in Egypt: Enterprise's industry vertical focuses each Wednesday on infrastructure, covering everything from energy, water, transportation, urban development and social infrastructure such as health and education.
In today's issue: Natural gas price hikes announced at the start of the week will see heavy industrial users pay 28% more for the fuel, bringing prices back to where they were before the government enacted industry-wide price cuts to help factories weather the covid crisis. The price decision has had a disparate impact on different heavy-use industries, with some reporting marginal increases in expected production costs and others appearing to be more worried. We look at how each industry views the impact of the decision.