Tuesday, 2 November 2021
THIS MORNING: COP26 has started + It's Fed day — and soon we won't even be able to smoke in schools and hospitals.
Good morning, nice people, and welcome to a very busy news day to get us over the midweek hump. From SPACs to startups, climate change and spiraling inflation, it's a very 2021 morning here at Enterprise World Headquarters.
SMART POLICY- Lawmakers are studying a bill they say would help reduce cigarette consumption. If passed, it would, ban smoking on public transport, in education, health and government facilities and sports clubs — and raise cigarette prices. Masaa DMC had the details (watch, runtime: 2:15) on the airwaves last night. No lighting up in hospitals or schools. Imagine that.
THE BIG STORY INTERNATIONALLY- The COP26 climate summit is dominating the front pages of the foreign press this morning after representatives from more than 100 countries gathered in Glasgow yesterday for the event's opening ceremony.
Egypt calls on rich nations to stick to their word: President Abdel Fattah El Sisi urged developed countries to deliver on previous pledges to provide USD 100 bn a year in climate finance to developing countries. We have more on this in Last Night's Talk Shows, below.
India brought a new commitment to the table, pledging to reach net-zero by … 2070. That's 20 years later than climate scientists are advocating and a decade later than China's 2060 pledge. Still, it's something.
Domestic politics are raising doubts about the US' ability to deliver on its pledge: President Joe Biden insisted that he will honour his climate pledges as rogue Democratic senator Joe Manchin refused to back the White House's legislative plans, which will be key if the US is to slash emissions by 50-52% by the end of the decade.
Boris Johnson went all-in on the apocalyptic rhetoric, warning it's "one minute to midnight" and conjuring images of "doomsday devices."
WHAT'S HAPPENING TODAY-
Tourism Minister Khaled El Anani is at the Travel & Tourism Expo in London, which is running 1-3 November. The minister held a presser with UK media yesterday, answering questions about Egypt's covid safety measures and the opening of the Grand Egyptian Museum next year.
It's Fed day: The US Federal Reserve begins its two-day meeting today, in which it is widely expected to announce the winding down of its USD 120 bn a month asset purchase program instituted at the start of the pandemic to stimulate the economy. All eyes will be on the Fed's Open Market Committee's decision on whether it will pull the trigger on scaling back its program, which Fed chief Jay Powell has previously said could happen in November.
The Fed has mostly been saying that inflation in the US is "transitory," but warned in September that the unexpected persistence of supply-side disruptions amid strong demand across several sectors is driving up prices.
Inflation who? The Fed meets a week after fears of sustained inflation took a back seat in the European Central Bank and the Central Bank of Egypt's decisions to keep rates on hold. The CBE's move to leave rates unchanged was partially grounded in the importance of protecting Egypt's portfolio inflows by maintaining Egypt's position as the provider of one of the world's highest real interest rates. Portfolio inflows will be all the more important should the Fed decide to raise rates or if local inflation rises again — each of which could translate into volatility here at home. Rising US rates could spell challenges for emerging markets as investors are tempted to sell-down riskier assets in favor of higher-yielding US treasuries.
It's day two of the Egypt Energy exhibition: The three-day event will include speeches and discussions on the global energy outlook, the future of clean energy, financing green economy projects, and the future of connectivity with network management capabilities.
CIRCLE YOUR CALENDAR-
Here are dates for some key news triggers in November:
PMI: November's purchasing managers' indexes for Egypt, Saudi Arabia and the UAE will land tomorrow;
Foreign reserves: October's foreign reserves figures will be out sometime this week;
Inflation: Inflation figures for October will be released next Wednesday, 10 November;
There's no MPC meeting this month — the central bank will next meet on 16 December to review interest rates for the final time this year. The CBE has yet to issue its MPC calendar for 2022.
Check out our full calendar on the web for a comprehensive listing of upcoming news events, national holidays and news triggers.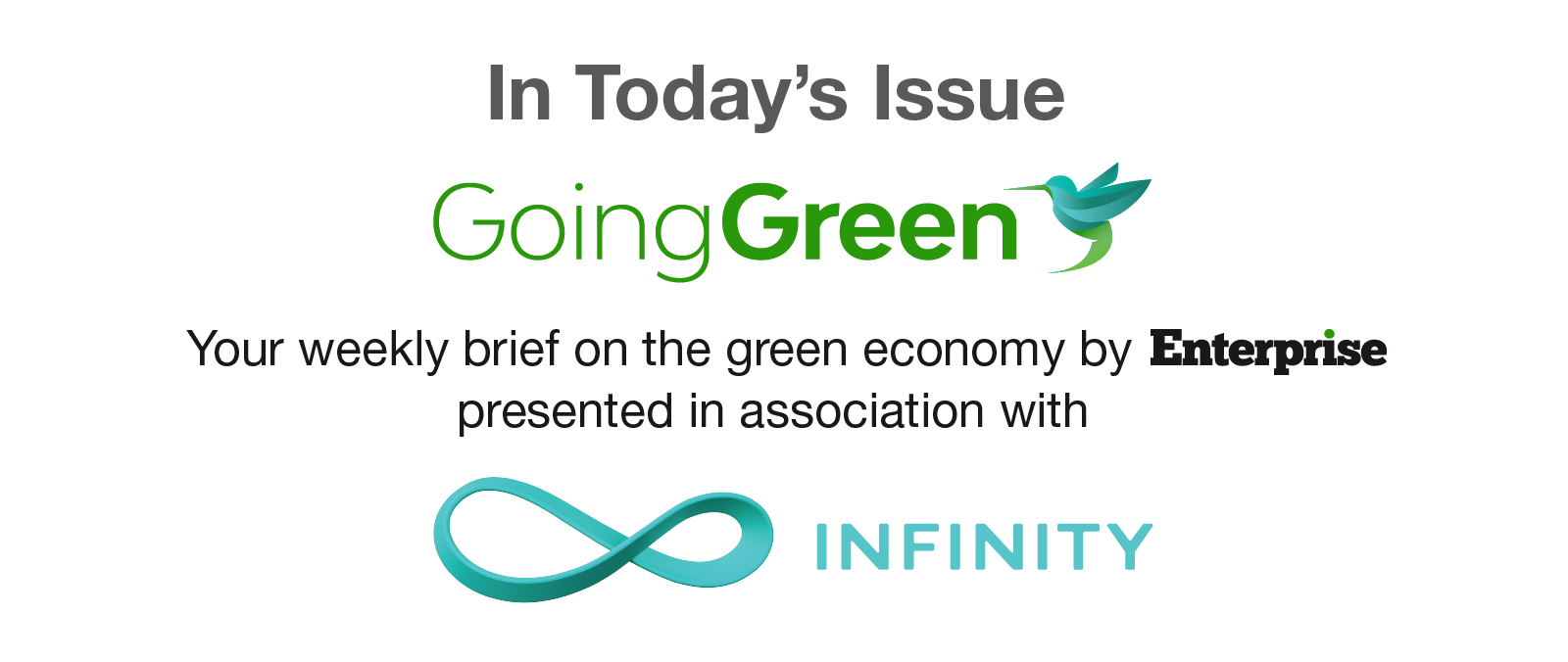 *** It's Going Green day — your weekly briefing of all things green in Egypt: Enterprise's green economy vertical focuses each Tuesday on the business of renewable energy and sustainable practices in Egypt, everything from solar and wind energy through to water, waste management, sustainable building practices and how you can make your business greener, whatever the sector.
In today's issue: After years of legislative and policy measures, the government continues to struggle with the collection of municipal solid waste, and it remains commonplace to see piles of garbage strewn in the streets and dumped in the Nile. With an eye to help address Egypt's perennial garbage issues, a number of grassroots initiatives have cropped up to help with garbage collection, raise awareness on sustainability measures, and contribute to new national policies. We take a look at some of these organizations and initiatives and the work they are doing.