Back to the complete issue
Friday, 1 October 2021
Movies to give you the creepy crawlies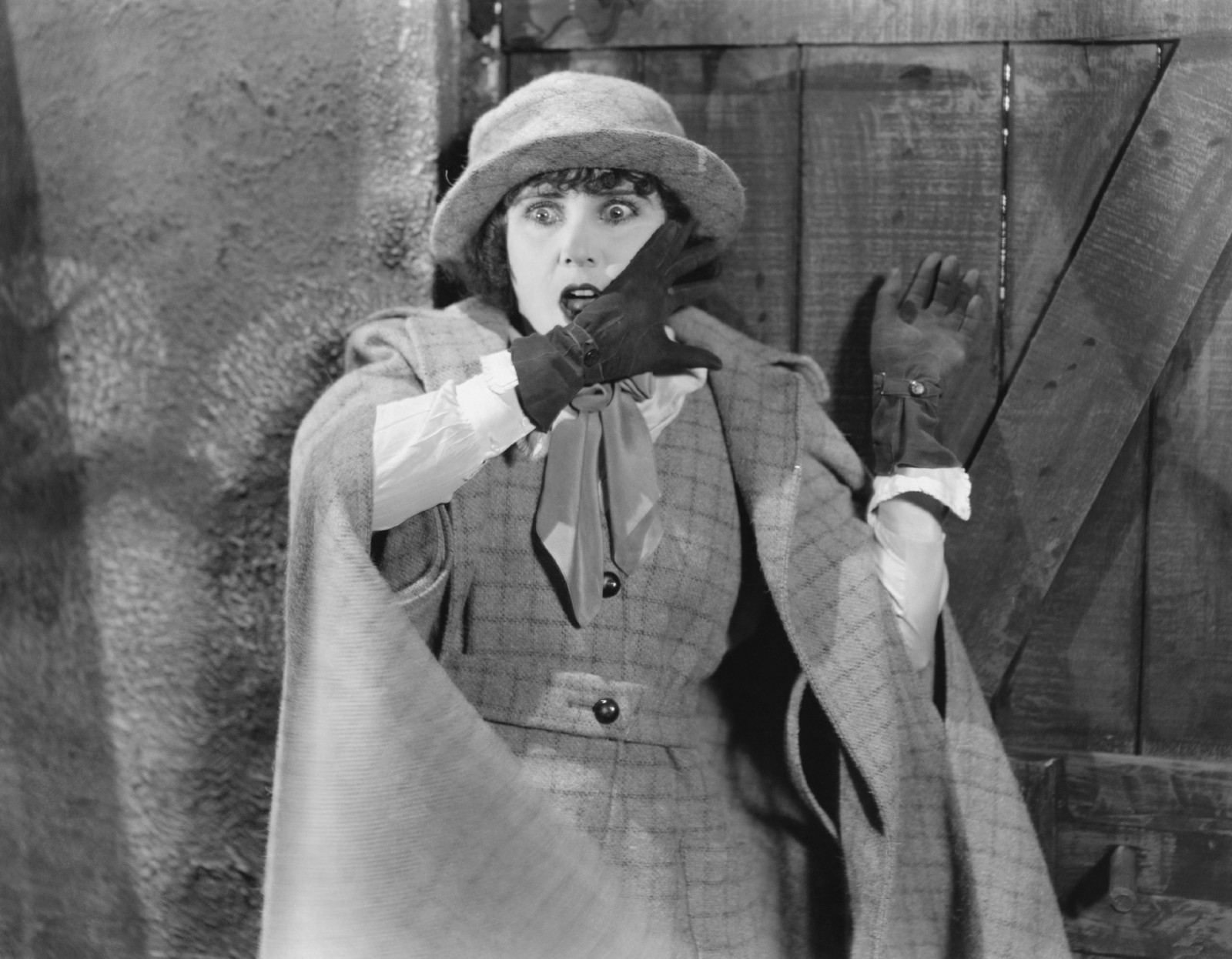 Grotesque costumes, crescendoing scores and dim lighting: The decades have been brimming with gory creations by masterful directors that have incited our worst nightmares. So what makes a movie horror? The moods they elicit, whether it's a sustained sense of stomach-churning, suspensefulness or uneasiness; everyone has something that keeps them on the edge of their seats.
The genre, the subgenre, and the sub-subgenre: Long gone are the days when movies were just scary; the horror genre has now branched out into endless other categories. And what better way to fuel a whole new wave of horror genres than a pandemic, a lockdown, a few wars, and some freaky maniacs running the world. The result is a blend of genres that make up the 20th and 21st century horror films. In this list, we tried to assemble our own subgenres that round up the best horror movies for your next Halloween movie marathon.
#1 The unsettling: There aren't any ghosts here; no serial killers, nor spooky monsters. As a matter of fact, there isn't anything explicitly scary. Yet, something seems off. These psychological horrors mess with your head the whole duration of a movie. The 1950s movie Diabolique pioneered this genre, where two women murder a man but then "lose" the body. During the entire movie, no one knows where the body really went and if this is even a ghost story or not. The subgenre is home to many other movies, from Charlie Kauffmen's I'm Thinking of Ending Things, and the only psychological thriller to ever get Best Motion Picture, The Silence of the Lambs. Most of Alfred Hitchcock's movies would fall under this category as well, from his renowned Psycho to Rear Window and Vertigo.
#2 The horror of war: Wars are horrific enough; add some psychological terror and daunting distress, and you'll get the uncanny cinematic experience of the battlefield. When characters go to war, they are deeply altered in ways that cannot be reversed, and their development throughout is what is most horrific. Jacob's Ladder, for instance, offers a nightmarish look into the life of a Vietnam War veteran that is haunted by hallucinations of his traumatic experience. Last year's 1917, which is largely about the fear of death, could actually be a horror movie in disguise with a score that will haunt you. Other movies portraying the horrors of war are: Come and See, Deer Hunter, and Under the Shadow.
#3 The claustrophobic: John Carpenter's The Thing was largely the first to capitalize on one common human fear: claustrophobia. If you are claustrophobic, just reading about these movies might be an uncomfortable experience. And if you're not even annoyed by closed spaces, well, you just might be up for watching these. Roman Polanski's Apartment Trilogy is one of the first and most famous takes on this subgenre. Although unofficially connected, Rosemary's Baby, Repulsion and The Tenant all follow Kafkaesque characters that are stuck in an apartment, as we watch them descend into madness and paranoia. Devil is also a claustrophobic thriller that is shot in an elevator and centers on the tension rising between those who are stuck inside. Other claustrophobic thrillers include: The Descent, REC and Panic Room.
#4 The cult: From voodoo dolls, talismans, and unwavering worshipers, the worst part of all the weird things taking place in cult films is that they are intentionally brought on by humans. Writer and director Ari Astry masterfully teeters between the inheritance of trauma and the inheritance of satanism in his debut movie Hereditary. He later delves into the depiction of a pagan cult in Midsommar, which is in a way reminiscent of the classic cult movie The Wicker Man, which merits a mention here. Turkish horror movie series Siccin also gets a thumbs up from us, for its portrayal of the bizarreness of black magic. Other cult movies: The Witch, Suspiria and Blair Witch Project.
#5 The spooky paranormal: Doors creaking, someone (or something) whispering, and glimpses of apparitions in the background; even if you're a cynical naysayer, ghost stories will give you the spooks — especially if they're based on a true story. Ghosts rarely ever come in peace, and with some Hollywood drama, these movies become the perfect combination of jump scares, unworldly creepiness, and psychological trickery. Recently, some movies have combined social issues with the supernatural, but our favorites are those true to their subgenre. The Exorcist was one of the earliest movies to show us demonic possession on screen. Poltergeist, The Exorcism of Emily Rose, The Conjuring, and Paranormal Activity then followed. We would also like to give a special mention to The Autopsy of Jane Doe.
#6 It's a trap! These are the movies that start out great, with a picnic on a sunny day, a vacation to a lavish summer mansion, or the ultimate road trip with friends, but things quickly take an unexpected turn. About 15-20 minutes into the movie, we discover that this great adventure is a trap in disguise. This is the case in the 1964 movie Woman in the Dunes, where a man misses his ride back home and goes to stay at a beautiful but creepy local village. The Shining could also be a great example of a beautiful trip gone wrong. Other movies in the subgenre include: Funny Games, The Texas Chainsaw Massacre, The Cabin in the Woods and of course, Get Out.
#7 Egyptian horror films: At first thought, Egyptian horror movies could be not so secretly learning towards comedy, with laser goats and chicken blood. But the industry still has some gems (even if they're hilarious). Yusif Wahbi's The Ambassador of Hell (Safeer Gohanam) which is based on Johann Wolfgang von Goethe's Faust, has most of its dialogue rhyming, making it difficult for anyone to take seriously. Perhaps one of the more successful movies is Humans and Jinn (Al Ens Wa Al Jinn) played by Adel Imam and Youssra. But the one movie that has definitely shaped the Egyptian horror-comedy industry is vampire-musical-horror-comedy Fangs (Anyab), inspired by the Rocky Horror Picture Show. But the genre has recently picked up a little with The Blue Elephant 1 and 2 and its daunting take on our culture's superstitions. Other honorable mentions: Paranormal, Camp and Bloodline.
#8 (Bonus) Scary movies for the kiddies: Well, since halloween is a family-oriented tradition, we've decided to leave you on a less scary note. Here are some of the movies that you can watch with your children: Cruella, The Addams Family, Goosebumps, Frankenweenie, Coraline, Monster House, and The Corpse Bride.