Monday, 12 July 2021
THIS MORNING: Subsidized mortgage program goes live next month; US earnings season starts this week; Branson goes to space.
Good morning ladies and gents — we have quite a packed issue for you this morning so let's get to it.
THE BIG STORY INTERNATIONALLY- The global press is proclaiming a new era of space travel this morning after bn'aire entrepreneur Richard Branson finally boarded a Virgin Galactic flight and flew to the edge of space. The VSS Unity yesterday took Branson and five other crew members some 86 km above New Mexico on an hour-long flight that we may look back on as a key moment in a future space tourism industry.
The next bn'aire in space: Jeff Bezos, who will board a rocket designed and built by his Blue Origin space company on 20 July.
The story is everywhere this morning, from Reuters and the AP, to Bloomberg and the Wall Street Journal.
WHAT'S HAPPENING TODAY-
The EGX will test out closing auctions on the EGX for the third and final time today. Last week we spoke to EGX boss Mohamed Farid, who gave us the lowdown on the proposal that's currently on the table and what it could mean for the exchange.
FURTHER DOWN THE ROAD- The central bank's EGP 100 bn initiative to allow low- and middle-income homebuyers to access mortgages at a subsidized rate of 3% is expected to kick off next month, courtesy of the Central Bank of Egypt, Tarek Shoukry, head of the Federation of Egyptian Chambers of Commerce's real estate division, told Hapi Journal.
The program — originally announced in March — will provide would-be homeowners with subsidized mortgages on houses valued at up to EGP 1.4 mn, provided they make a 20% down payment, Shoukry said. Pensioners will also be eligible to take part in the program, provided they make 40% down payment, and provided that they are under 75 years old when the loan period concludes. Shoukry made no further mention of eligibility criteria, such as an income ceiling.
***CATCH UP QUICK on the top stories from yesterday's edition of EnterprisePM:
Elsewedy Electric will acquire 99.25% of International Cables Company: The firm signed a sale and purchase agreement for the EGP 410 mn transaction, which is still subject to regulatory approvals.
The SFE confirms it is bidding for Amoun: The Sovereign Fund of Egypt will partner with Abu Dhabi's wealth fund ADQ to acquire 100% of manufacturing powerhouse Amoun, and is also hoping to increase investments in healthcare, real estate, and logistics.
GB Auto gets FRA OK for consumer finance license: The company's factoring arm, Drive, has received regulatory approval to launch new consumer finance activities beyond car finance.
MARKET WATCH- US earnings season kicks off this week — and it's expected to be a big one. America's largest companies are expected to announce huge increases in profits during the second quarter. Earnings-per-share growth among S&P 500 companies is forecast to have grown almost 63% y-o-y, which if correct would be the fastest growth since the 2008-2009 financial crisis.
Up first this week: The financial sector will be the first to report, with the country's biggest banks — JPMorgan Chase, Goldman Sachs, Bank of America, Citigroup and Morgan Stanley — releasing their results over the next five days. The FT and the Wall Street Journal have more.
CIRCLE YOUR CALENDAR-
Expect a decision on fuel prices in the coming days: The government's fuel pricing committee has been in talks since the beginning of the month over whether to raise, cut or leave on hold fuel prices during 3Q2021. We were expecting to hear something yesterday but a government official had suggested that a decision could instead be made later in the month.
The EGX will hold its board elections for the 2021-2025 term on Wednesday, 14 July. Here's a rundown of the candidates vying to fill board positions.
Check out our full calendar on the web for a comprehensive listing of upcoming news events, national holidays and news triggers.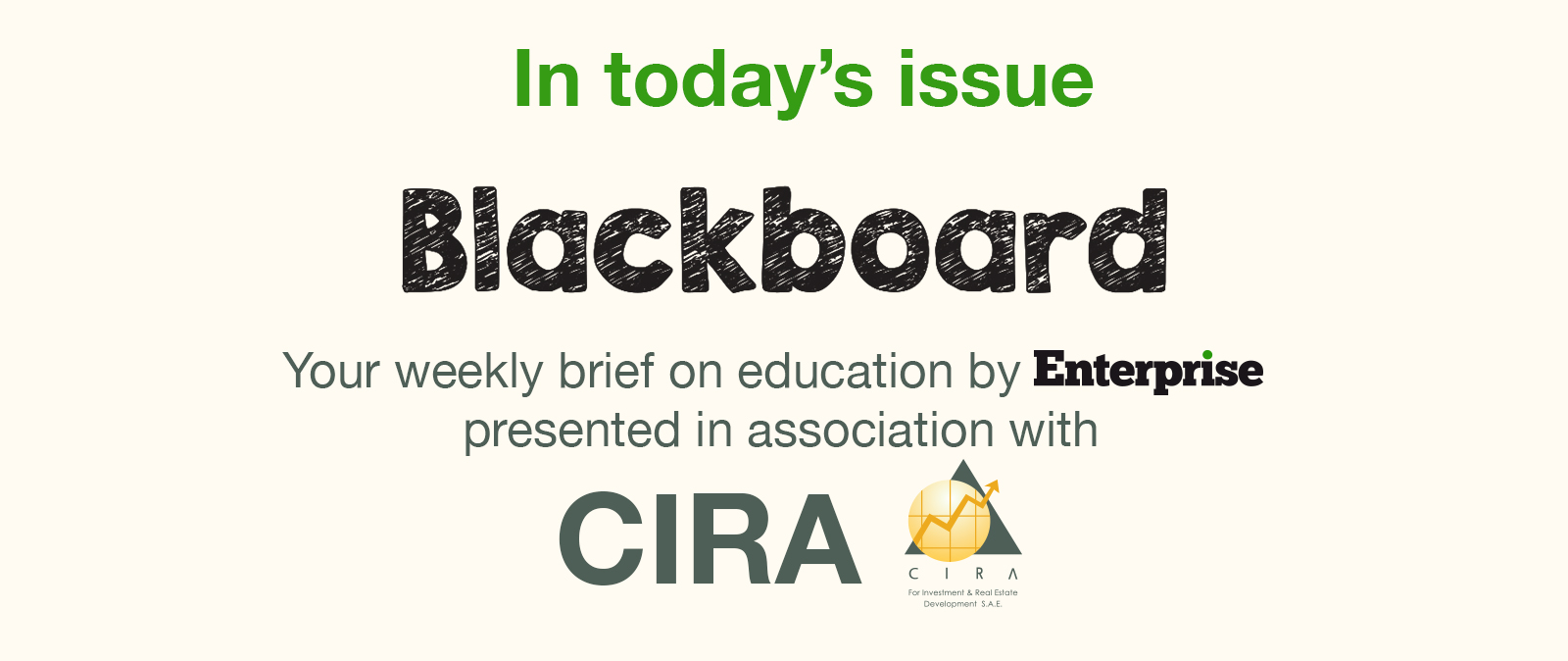 *** It's Blackboard day: We have our weekly look at the business of education in Egypt, from pre-K through the highest reaches of higher ed. Blackboard appears every Monday in Enterprise in the place of our traditional industry news roundups.
In today's issue: With demand for private education in Egypt far outpacing supply, a new entrant into the education industry could plug a gap in the market. Bringing together Misr Ins. Holding Company (MIH), the Sovereign Fund of Egypt, Banque Misr, and the Suez Canal Bank, the Lighthouse Education investment fund plans to invest in 10-12 private schools in Cairo, Giza, and further afield. We sat down with MIH Chairman Basel El Hini and Ironwood Managing Director Mohamed El Sherif to discuss how the platform is laying the groundwork for more public-private cooperation on education.