Tuesday, 6 July 2021
Ready. Get set. GERD.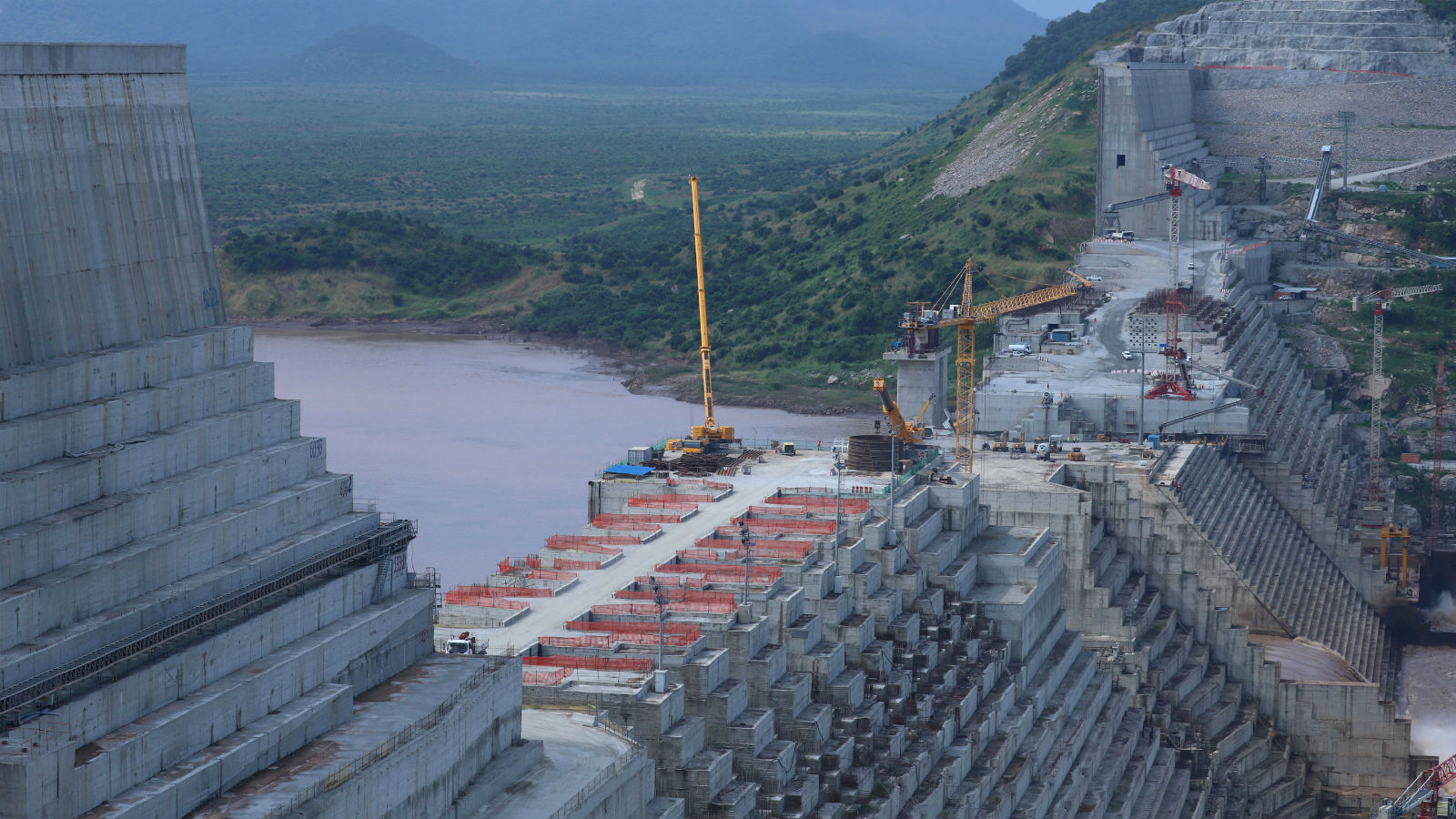 Ethiopia resumes filling the GERD -Irrigation Ministry: Ethiopia has notified Egypt that it has resumed filling the reservoir of the Grand Ethiopian Renaissance Dam (GERD), Irrigation Minister Mohamed Abdel Aty said yesterday. Egypt told Ethiopia that it firmly rejected the unilateral measure, describing it as a "clear and serious" breach of the 2015 Declaration of Principles and accusing it of violating international law, the minister added.
There won't be an immediate impact on our water supply, according to the ministry's spokesperson. "We won't see any impact on the Nile…We have a month or a month and a half ahead of us," Mohamed Ghanim told El Hekaya's Amr Adib last night (watch, runtime 12:20).
This raises the temperature ahead of the UN Security Council meeting, which is expected on Thursday to discuss the GERD dispute at the request of Egypt and Sudan. Egypt has informed the council of Ethiopia's actions, Aty said.
Egypt and Sudan are hoping for action: The countries have submitted a draft resolution to the council that would require the three countries to finalize an agreement within six months, and are working to get the backing of a majority of its 15 members.
But don't go expecting too much: French UN ambassador and council president Nicolas de Riviere said as much last week, telling reporters that all the council will do is encourage the three countries to resume negotiations.
Preparations for the meeting are under way in New York: Foreign Minister Sameh Shoukry held talks with his Sudanese counterpart Mariam Al Mahdi yesterday ahead of the meeting, and also met with foreign officials from council member Tunisia, Niger, Kenya, and Vietnam to lobby for their support.
IN OTHER DIPLO NEWS-
Egypt has sent helicopters to help Cyprus extinguish one of the worst forest fires the country has seen in a generation, according to Al Shorouk. Four Egyptian laborers have been killed in the blaze, which has so far destroyed 50 homes and more than 50 sq km of forests and farmland. President Nicos Anastasiades wrote on Twitter that it is the largest fire since 1974, and described it as a "tragedy."
Egypt, Cyprus talk military: Defense Minister Mohamed Zaki and his Cypriot counterpart Charalambos Petrides discussed military cooperation and regional issues, on the sidelines of the inauguration of Egypt's new naval base on Saturday, the Armed Forces spokesperson said in a statement.