Tuesday, 18 May 2021
THIS MORNING: Investment conferences today, WEF postponed (again) and AT&T is getting out of the media business
Good morning, ladies and gentlemen, and welcome to another fine Tuesday. It's a busy news day at home and abroad, so let's jump right in.
THE BIG NEWS here at home is from planet finance, where high-profile Silicon Valley venture capital firm Sequoia has made hot fintech startup Telda its first investment in our corner of the world — and where the Financial Regulatory Authority wants to make it possible for landlords, utilities and schools (among others) to "securitize" expected future cashflows. We have the rundown on all of this and more in this morning's news well, below.
** CATCH UP QUICK with the top stories from yesterday's edition of EnterprisePM:
Cleopatra eyes Alex Medical takeover: Cleopatra Hospitals Group (CHG) is after up to 100% of Alexandria Medical Services after submitting a mandatory tender offer that values the company at EGP 550 mn.
FEI and sporting clubs are pushing vaccination drive: The Federation of Egyptian Industries is teaming up with the Health Ministry to roll out a nationwide program to vaccinate factory employees — and you'll be able to get jabbed at the nadi, too.
Rail manufacture: Four foreign companies are bidding for a piece of a new railway manufacturing facility that aims to kickstart Egypt's bid to localize the industry.
THE BIG STORY ABROAD is still the ongoing Israeli campaign against Gaza, where the death toll continues to mount. US President Joe Biden ever so slightly shifted his stance on the issue, telling Israeli Prime Minister Benjamin Netanyahu that Washington will coordinate with Egypt and others to work on a ceasefire. We have chapter and verse in Around the World, below.
THE BIG GLOBAL BUSINESS STORY this morning: A mega-merger in the US of A will create a USD 130 bn media powerhouse: Telecom operator AT&T has agreed to spin off WarnerMedia and merge it with Discovery to create a new USD 43 bn media giant, the companies announced in a statement yesterday. The company will be valued at close to USD 130 bn including debt, given WarnerMedia's USD 90+ bn enterprise value, Bloomberg reported. The news underscores how difficult it is to make a go of things in media right now: AT&T is saying goodbye to Hollywood after erasing bns in value — and just three years after it went to court to defend their Time Warner takeover.
The move comes as traditional broadcasters feel increasing pressure from streaming services like Netflix and Amazon Prime Video, and have sought strength through mergers, the AP suggests. AT&T's HBO Max and Discovery+ have combined subscribers just shy of 25 mn users, paling in comparison to Disney Plus, which has amassed 104 mn subscribers since launching in November in 2019, and Netflix, which hit 208 mn subscribers last month.
The story dominated the foreign business press yesterday, and was picked up by everyone from the Wall Street Journal and the FT to the BBC and the New York Times.
Amazon, meanwhile, is looking to bulk up on media: The Everything Store is in talks to buy MGM (the studio that's home to James Bond, in a USD 9 bn transaction, the Financial Times notes, pointing out that MGM is "one of the few Hollywood studios not to have been gobbled up by a larger conglomerate."
HAPPENING TODAY-
Renaissance Capital's annual MENA Investor Conference kicks off today and runs until Thursday. The virtual gathering will feature three days of 1-1 sessions between investors and MENA businesses. Things kick off today with an afternoon of panel discussions. You can check out the event schedule here.
It's day number two for HC Securities and New York-based research and trading outfit Avior Capital Markets' virtual conference Egypt equities. The gathering runs through Thursday. Sovereign Fund of Egypt CEO Ayman Soliman and Central Bank of Egypt Deputy Governor Rami Abulnaga are expected to speak (pdf).
CIRCLE YOUR CALENDAR-
The World Economic Forum's annual meeting will now take place at some point in 1H2022 at a yet-to-be-determined location instead of this coming August in Singapore. The news came after the WEF decided to scrap this summer's meeting following a jump in covid-19 cases, according to a statement. The gathering had already been postponed twice this year as organizers hoped to take the event offline.
Africa-based startups have until 26 May to sign up for France's AFD Digital Challenge, an annual startup competition (pdf) by the French Development Agency (AFD). This year, the competition involves startups finding solutions to curb the carbon impact of economic activities or promote sustainable economic activity and the use of natural resources. The 10 startups chosen will receive an "acceleration pack," a package of technical and financial support worth EUR 20k.
The IMF will complete by the end of June a second review of targets set under Egypt's USD 5.2 bn standby loan. The loan was approved in June 2020.
Check out our full calendar on the web for a comprehensive listing of upcoming news events, national holidays and news triggers.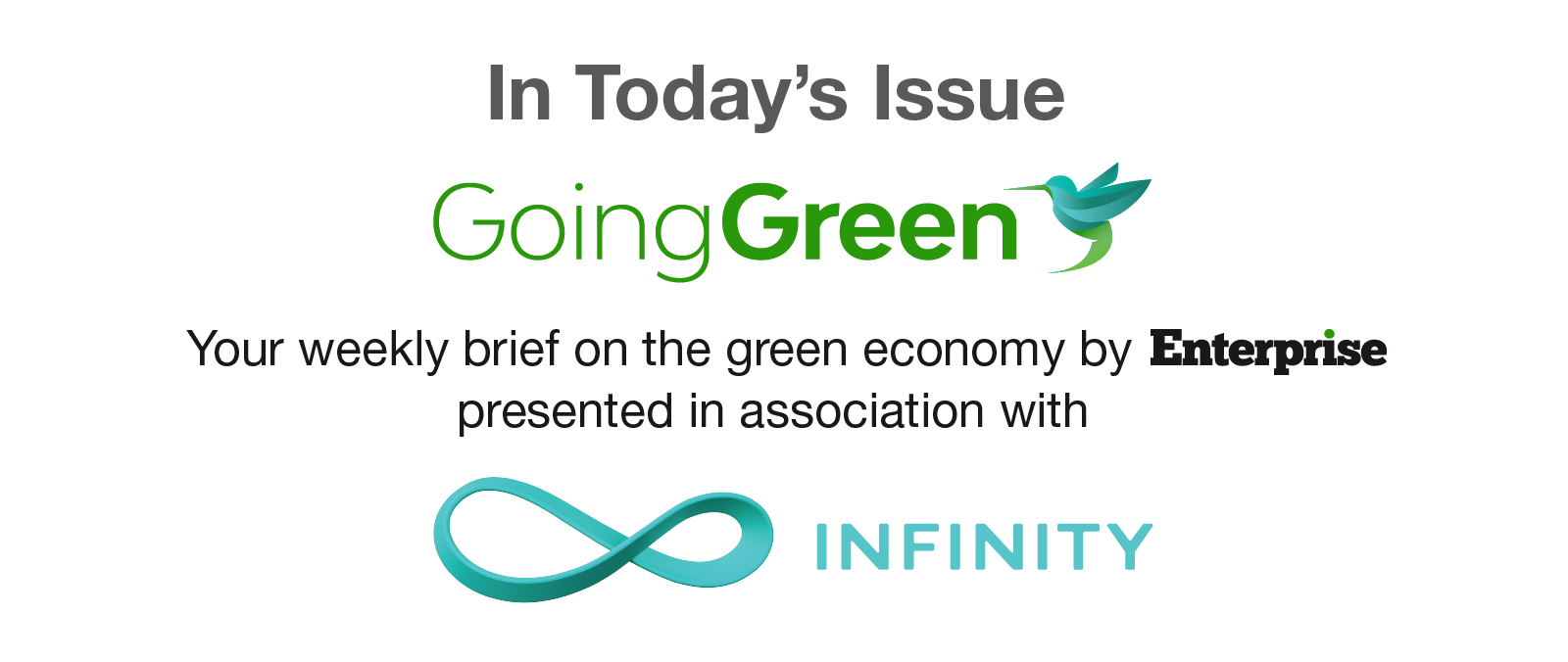 *** It's Going Green day — your weekly briefing of all things green in Egypt: Enterprise's green economy vertical focuses each Tuesday on the business of renewable energy and sustainable practices in Egypt, everything from solar and wind energy through to water, waste management, sustainable building practices and how you can make your business greener, whatever the sector.
In today's issue: Last month, we looked at how green economy startups have had a hard time generating significant interest from VCs and traditional banks due to a combination of weak cashflow and a very small pipeline of startups. So where do they then go? A number of alternative financing methods, from revenue sharing to crowdfunding are already taking off. But much more is needed to keep these startups' bellies full.