Tuesday, 27 April 2021
THIS MORNING: Madbouly to announce 2021-2022 reform agenda today; food prices surge to eight-year highs
Good morning, dear readers — we're halfway through Ramadan already. The news is mercifully light this morning as we look forward to kicking back on a long weekend.
WHAT'S HAPPENING TODAY-
Prime Minister Mostafa Madbouly will announce the government's reform agenda for the coming fiscal year later today, Planning Minister Hala El Said said yesterday. The FY 2021-2022 sustainable development plan will include a number of structural reforms, she said, without disclosing further details. Structural reforms to support private sector growth, particularly regarding state involvement in the economy, have been a key demand of the IMF, and are linked to Egypt's current USD 5.2 bn loan programme.
El Said has already given a preview of what we can expect from the plan: The minister said earlier this month the program will aim to increase the private sector's role in the economy, without providing further information. Also on the agenda: levelling up growth sectors, increasing funding for green projects, upping spending on infrastructure in impoverished areas, and raising investment in HR and vocation training.
Finance Minister Mohamed Maait is addressing AmCham's Pre-Annual General Meeting today to discuss Egypt's economic reform beyond the pandemic. The event will be held virtually at 2pm CLT. Members and non-members alike are welcome to attend. Register here.
The US Federal Reserve kicks off its two-day policy meeting today against a backdrop of a rapidly recovering economy and an accelerating vaccine rollout. All the same, don't expect any immediate unwinding of the central bank's crisis measures.
Here at home, the Central Bank of Egypt will meet tomorrow to review interest rates. The committee typically meets on Thursdays, but moved the meeting up as Thursday will be a national holiday in observance of Sinai Liberation Day. Our poll of 14 economists and analysts suggests the committee will keep rates where they are. A similar Reuters poll out yesterday showed 19 of 20 analysts predicting a hold.
We still don't know what the holiday schedule is for next week as officials have yet to make clear whether Sunday (Coptic Easter) is a bank holiday. They have also not indicated when we will observe Sham El Nessim, which falls on Monday.
***CATCH UP QUICK with the top stories from yesterday's edition of EnterprisePM:
** So, when do we eat? We get to sit down for iftar at 6:29pm this evening, and will have until 3:42am to wrap up our sohour.
MARKET WATCH-
Food prices are surging: Crop prices climbed to highs not seen since 2013 last week, causing analysts to warn that the prices of some of the world's most important food commodities are in a bubble, Bloomberg reports. The Bloomberg Agriculture Spot Index, which tracks prices of key commodities such as wheat, corn and soy, rose the most in nine years as poor weather in major producing countries and huge Chinese demand heaped pressure on supply. The US may have to step in and ration demand, Jacqueline Holland, an analyst at Farm Futures, told the business news information service. "Farmers are either running out of crops to sell or waiting for the market to go even higher," she said.
In detail: Wheat prices climbed to USD 7.395 per bushel, the highest level since February 2013, while corn closed the week at USD 6.575 a bushel, the highest since May 2013. Soybean oil futures, which have tripled since last April, are now at levels not seen since the global financial crisis in 2008.
CIRCLE YOUR CALENDAR-
Check out our full calendar on the web for a comprehensive listing of upcoming news events, national holidays and news triggers.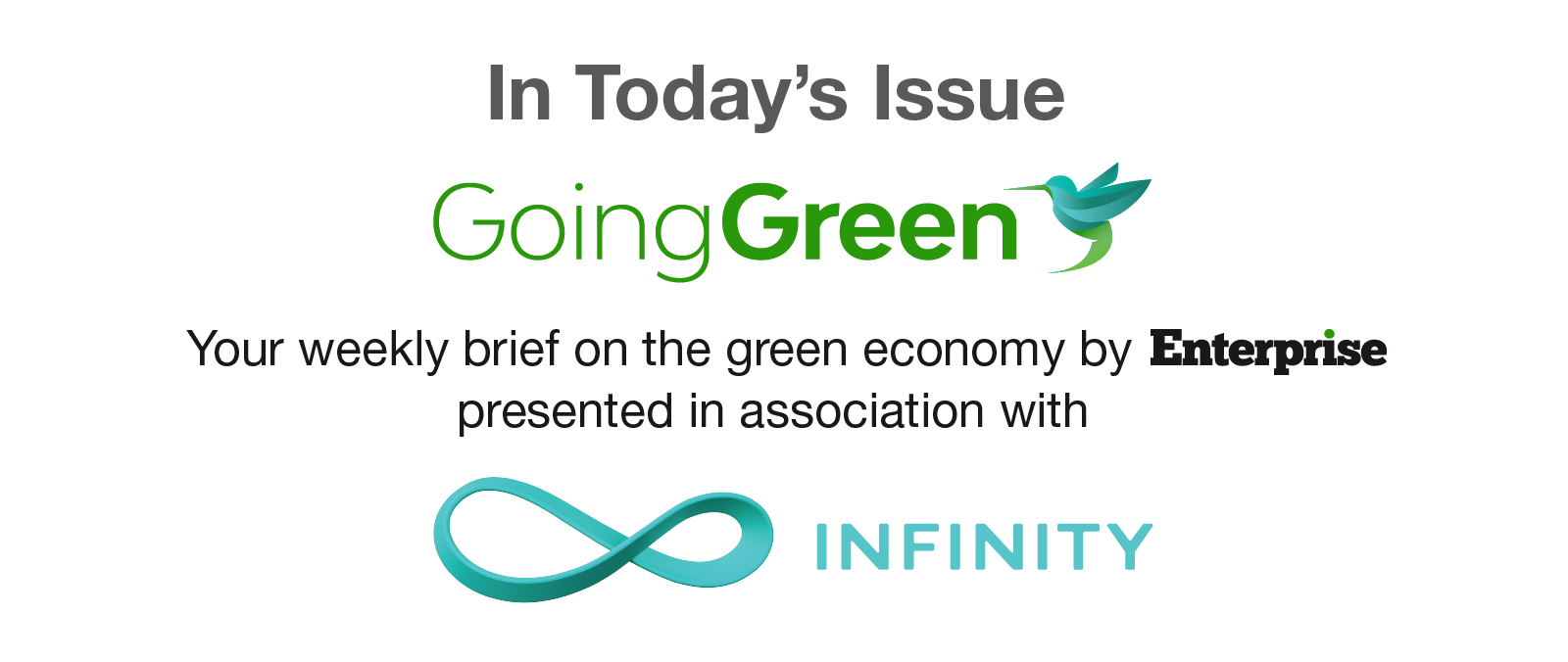 *** It's Going Green day — your weekly briefing of all things green in Egypt: Enterprise's weekly Going Green vertical focuses each Tuesday on Egypt's burgeoning green economy.
In today's issue: Egypt's air pollution isn't only a health hazard — it brings major economic costs, estimated at EGP 47 bn a year by the World Bank. And it's set to get worse, driven by population growth, urbanization and industry reliance. So what's being done to tackle the problem? The recently-greenlit USD 200 mn World Bank loan is one significant initiative. We look at how government-led programs, supported by development finance institutions and the private sector, are either directly targeting emissions reduction or seeing it as a major byproduct of their activities.