Tuesday, 13 April 2021
TODAY: Your essential Ramadan schedule + more warnings about a third wave of covid-19
Good morning, wonderful people, and Ramadan kareem to everyone observing.
Your first Ramadan blessing of the season: This year's calendar is nothing short of gorgeous. Consider this:
From where we sit this morning, it's a quick sprint to the weekend.
Next week: A full workweek, followed by a long weekend for Sinai Liberation Day (25 April).
The week after: A shortened workweek as we observe Labour Day, Coptic Easter and Sham El Nessim (Saturday-Monday).
And the final workweek of the holy month: A three-day sprint before we fall headlong into Eid El Fitr.
But didn't cabinet promise us all holidays would be on Thursday? Kinda. The decree gives the government the flexibility to move mid-week holidays to Thursdays or Sundays, but would typically leave unchanged religious observances including the Eids, Easter and Christmas.
Banks and the stock market move to a Ramadan schedule today: Bank hours will run 9:30am-1:30pm through the holy month (9am to 2pm for staff), while the EGX is also on shorter hours, with the opening bell at 10am and last trades by 1:30pm.
Your second Ramadan blessing: Mild weather nationwide today and tomorrow before the mercury heads for the 30s starting Thursday, according to the national weather service. Tonight is expected to be on the chilly side, but evenings will be milder as of tomorrow, in case you fancy an outdoor sohour.
Taraweeh prayers are back this year after being banned last year when mosques were closed during the holy month thanks to covid-19. The nighttime observance will be limited to half an hour this year.
Warnings of an imminent third wave of covid-19 came up again on the airwaves last night. Health Ministry spokesperson Khaled Megahed appeared on the nation's TV screens again to reiterate the ministry's warnings about Ramadan gatherings (watch, runtime 10:04). Ahmed Moussa also took note of rising cases in isolation hospitals and signalled possible stricter measures including a curfew during the holy month of Ramadan if citizens continue to violate the precautionary guidelines (watch, runtime: 6:12 I 3:00).
Clearly not enough people are watching Ala Mas'ouleety: Masaa DMC screened videos of packed streets and markets in the Sayeda Zeinab neighborhood last night, a scene that Eman El Hosary described as "scary" (watch, runtime 5:59).
The talking heads aren't the only ones worried Ramadan will spark another surge in cases, particularly given the month overlaps with Coptic Easter and Sham El Nessim, the Associated Press reports. "The lack of adherence that happened last Ramadan, hasty lifting of the curfew imposed at the time and re-opening of places of congregations … led to grave consequences that lasted for months," said Ahmed Al Mandhari, the World Health Organization's regional director for the Eastern Mediterranean.
We seemed to have dodged new covid restrictions: Officials raised the possibility last week that we could see new measures in place, but the government has so far held fire.
But it's not a given that it'll stay that way: "If you want the houses of God to remain open, adhere to the precautionary procedures and regulations," Nouh Elesawy, undersecretary for mosque affairs at the Endowments Ministry, said at the beginning of April.
You know who's going to have an easy fast today? Our elected representatives. The House of Representatives' general assembly is on recess until 25 April, after House Speaker Hanafi El Gibali suspended plenary sessions yesterday for the next two weeks, according to Youm7. The recess comes as MPs began getting vaccinated and after the general assembly signed off on a few bills. We have the rundown on both in the news well, below.
One thing we're not thankful for this morning: Mr. Lavrov's visit, which unfortunately did not bring word of when Moscow plans to allow the resumption of direct flights to Red Sea destinations.
---
*** CATCH UP QUICK with the top stories from yesterday's edition of EnterprisePM:
DID YOU MISS OUR RUNDOWN on essential Ramadan soaps?
---
THE TOP STORY ABROAD? Nothing, really — no single story dominates the global business press this morning. The Financial Times notes the Biden administration is about to slap Taiwan with a "currency manipulator tag," while the Wall Street Journal is giving equal billing to China's Ant Financial (which now faces a full overhaul under government supervision) and to Microsoft's latest acquisition (which we cover in Planet Finance, below). Reuters is blowing its own horn, pointing out that it has its first female editor-in-chief in 170 years, while CNBC notes that the WHO says the covid pandemic is "growing 'exponentially' at more than 4.4 mn new cases a week."
Also worth knowing: In a departure from the usual secrecy at Saudi family businesses, grocer BinDawood announced USD 76 mn in previously undisclosed loans to family members ahead of the company's IPO, Bloomberg reports — and put the brakes on the process to set things right before going ahead with its offering.
CIRCLE YOUR CALENDAR-
EBRD President Odile Renaud-Basso could visit Egypt later this month, Al Masry Al Youm reported this weekend following a meeting with Egypt's ambassador to the UK Tarek Adel. This would be her first official visit to Egypt since she was appointed to head the bank in November.
More information on the new construction licenses + building code will be made public by this Thursday to explain the details of the new system that will hand out construction licenses.
"Summer hours" will come into effect for retail stores and restaurants as of this Saturday, 17 April. This means retail shops can close at 11 pm (instead of 10 pm during the winter), while cafes and restaurants can stay open until 1 am (instead of midnight currently). We have more details on the winter vs. summer hours here.
The Central Bank of Egypt will meet to discuss interest rates on Thursday, 29 April.
Check out our full calendar on the web for a comprehensive listing of upcoming news events, national holidays and news triggers.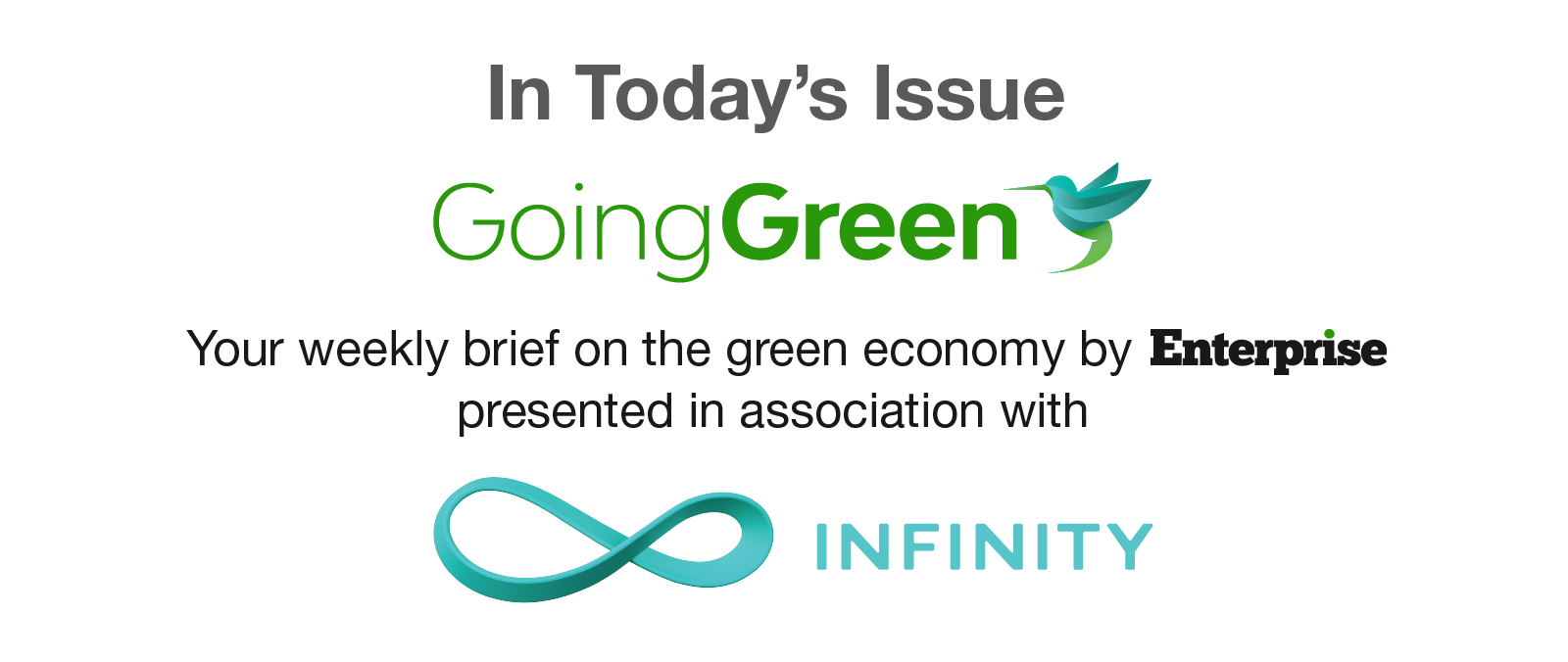 *** It's Going Green day — your weekly briefing of all things green in Egypt: Enterprise's industry vertical focuses each Wednesday on infrastructure, covering everything from energy, water, transportation, urban development and as well as social infrastructure such as health and education.
In today's issue: For Egyptian companies seeking financial support to up their green credentials, the Green Economy Financing Facility (GEFF) is an important mechanism. Spearheaded by the European Bank for Reconstruction and Development (EBRD) in 2014, the GEFF's been in Egypt since 2017. It channeled EUR 140 mn to over 100 Egyptian industrial facilities in its first funding round, before a EUR 150 mn extension was announced in November 2020. But just what is the GEFF and how does it work? We run through it all in today's explainer.