Wednesday, 7 April 2021
Taaleem debuts today; Shoukry in Lebanon; Euro stocks at record highs.
Good morning, friends, and welcome to this fantastic Wednesday. Why are we so chipper this morning? Our IPO drought is ending. If the algorithms allowed us to use exclamation marks, we'd have at least a couple of them in that last sentence.
The innovative higher education platform Taaleem makes its trading debut on the EGX today. Shares in the higher education management company will open at EGP 5.75 under the ticker TALM after the IPO met strong appetite from global institutional investors, local firms and retail investors. It's the first real IPO on the EGX since December 2019 when Rameda went to market. What makes Taaleem so attractive? You can get the rundown on Taaleem, the transaction and its fundamentals here, but we particularly like (a) its exposure to Upper Egypt, (b) the upcoming launch of a Cairo campus with PHD, (c) its tight focus on life sciences and (d) deep thinking about the needs of the job market reflected in programs ranging from computer science and engineering to business administration. You can check out their investor deck here (pdf).
ADVISORS: Our friends at CI Capital, who are also shareholders in Taaleem, are running the sale and serving as the bookrunner. MHR & Partners in association with White & Case are counsel to CI Capital, while Matouk Bassiouny & Hennawy are domestic counsel to Taaleem. PwC has served as auditor for the transaction, and BDO is the independent financial advisor. Inktank is Taaleem's IR advisor.
We have a real IPO pipeline for the first time in two years: Leading cosmeceutical and neutraceutical player Macro will start trading on Monday, 19 April, and London-listed consumer healthcare giant IDH is looking to wrap up its local listing on the EGX as early as this month. Both companies are on the road right now. And EGX chief Mohamed Farid says the exchange could see as many as six listings in 2021. Conventional wisdom has held that it would take new paper to bring institutional investors off the sidelines and back into a market in which retail investors have accounted for 60-70% of trading since the global covid market meltdown.
***CATCH UP QUICK with the top stories from yesterday's edition of EnterprisePM:
WHAT'S HAPPENING TODAY-
Shoukry in Paris, Beirut today: Foreign Minister Sameh Shoukry is reportedly heading to Paris this morning before visiting Beirut, where he will discuss efforts to form a new Lebanese government with President Michel Aoun, caretaker Prime Minister Saad Hariri and House Speaker Nabih Berri, according to Lebanon's Al Anbaa. Shoukry's visit is part of a France-led push to see Lebanon appoint an emergency cabinet that will agree to reforms and unlock international assistance needed to stave off an economic collapse.
FROM THE REGION-
Jordan has banned journalists from reporting on King Abdullah's half-brother, Prince Hamzah bin Hussein, after the latter was accused of plotting to destabilise the country. This came after an audio recording surfaced — apparently from a meeting between the prince and the military chief of staff — that seemed to cast doubt on the government's claims that Hamzah was conspiring with foreign actors, Bloomberg says. Egypt and a number of other Arab countries have said in recent days that King Abdullah has their full backing.
Of course Bibi is PM again: Israel's President Reuven Rivlin has nominated PM Benjamin Netanyahu — who is currently on trial for corruption — to form a new government, following our eastern neighbor's latest inconclusive election.
MARKET WATCH-
European stocks climbed to record highs on Tuesday to finally erase all of the losses they had booked since the pandemic, Bloomberg reports. This comes more than a year after covid-19 spurred a market crash as investors look for a speedy economic recovery amid global vaccine rollouts. Investors returned from the long Easter weekend to push the continent-wide Stoxx 600 index up as much as 1%, surpassing its previous all-time high set in February 2020.
Asian shares rose to three-week highs in early trading this morning. Over in Europe and the US, equity futures are pointing to more of the same from yesterday, with European bourses set to rise later this morning and US stocks to open slightly down.
CIRCLE YOUR CALENDAR-
The business community has until tomorrow to give comment on the Customs Act's draft executive regulations. Under the proposed regulations, importers would be allowed to pay customs fees in chunks over 6-12 months, depending on how established their business is. The regs would also allow goods to move out of Egypt without submitting waybills on the spot.
Amendments to the VAT act will be in the spotlight when Finance Minister Mohamed Maait meets this week with the House Planning and Budgeting Committee. The committee has a raft of potential amendments to the law to discuss, including applying the 14% tax to the rent and purchase of commercial and administrative properties, imposing VAT on crackers and some sweets, and removing the tax on imports of strategic commodities.
More information on the new construction licenses + building code will be made public before next Thursday: The government will hold a presser before 15 April to explain the details of the new system that will hand out construction licenses. The two-month pilot phase will begin 1 May before the system is fully rolled out at the start of the new fiscal year.
The Sovereign Fund of Egypt will issue the conditions booklet for the contract to develop the Mogamma El Tahrir this month, according to CEO Ayman Soliman. The goal is for the Mogamma to be transformed into a multi-purpose building.
Russian Foreign Minister Sergey Lavrov is due in town on 12 April to discuss the latest developments on the Grand Ethiopian Renaissance Dam. Lavrov's planned trip comes after expectations that Russian President Vladimir Putin would visit Egypt sometime in March did not materialize.
Egyptian Iron and Steel's mining spinoff should be going live on the EGX sometime this week as the parent company prepares to go into liquidation.
Inflation data for March will be out on or around Saturday, 10 April.
"Summer hours" will come into effect for retail stores and restaurants as of 17 April. This means retail shops can close at 11 pm (instead of 10 pm during the winter), while cafes and restaurants can stay open until 1 am (instead of midnight currently). We have more details on the winter vs. summer hours here.
The Central Bank of Egypt will meet to discuss interest rates on Thursday, 29 April.
Check out our full calendar on the web for a comprehensive listing of upcoming news events, national holidays and news triggers.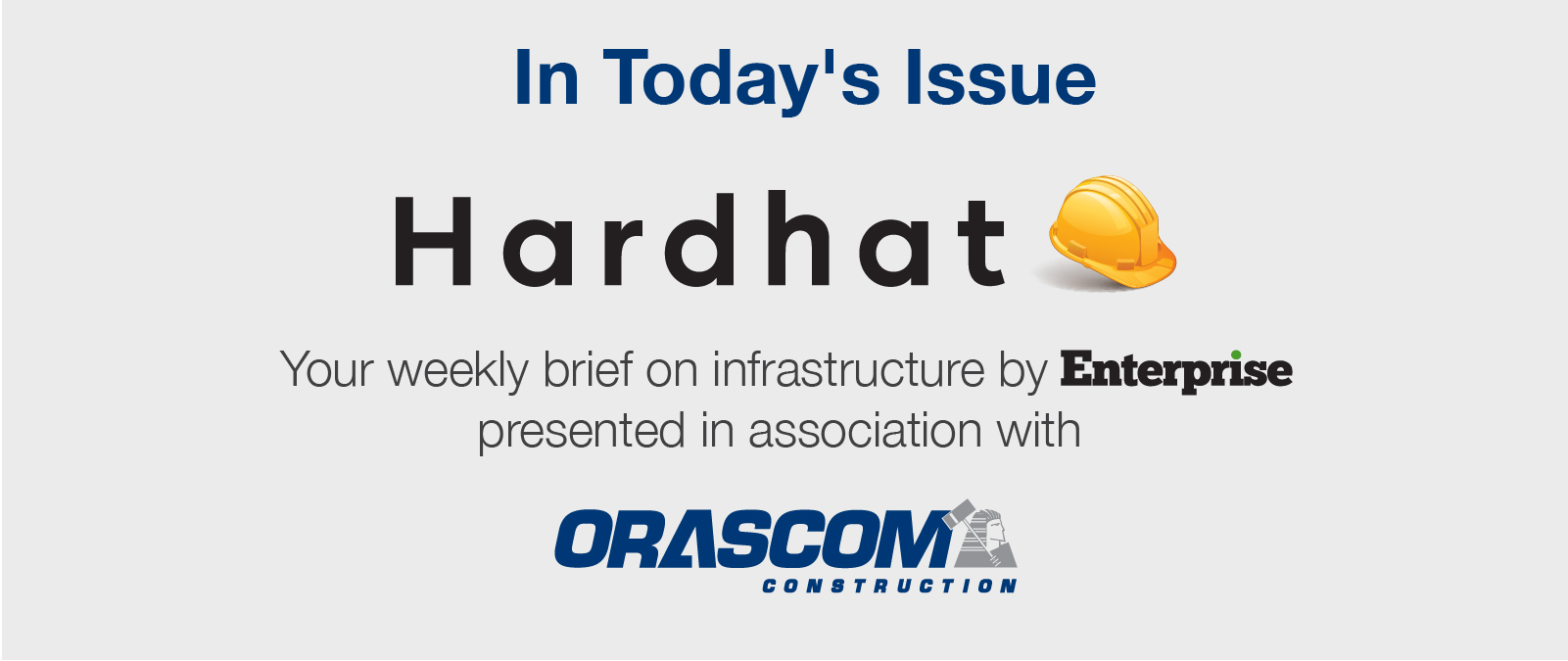 *** It's Hardhat day — your weekly briefing of all things infrastructure in Egypt: Enterprise's industry vertical focuses each Wednesday on infrastructure, covering everything from energy, water, transportation, urban development and as well as social infrastructure such as health and education.
In today's issue: After years of suffering from a supply glut, the cement industry could finally be getting a lifeline from the government in the form of an agreement stipulating production cuts from manufacturers. The Trade and Industry Ministry is brokering talks this week between factory owners to discuss the potential agreement or other industry-wide measures. We take a look at how viable these measures actually are for the industry, and other possible ways out of their crisis.