Monday, 5 April 2021
The EUR 100 mn Right to Dream – Mansour Group partnership kicks off a new model for ESG education investment in Egypt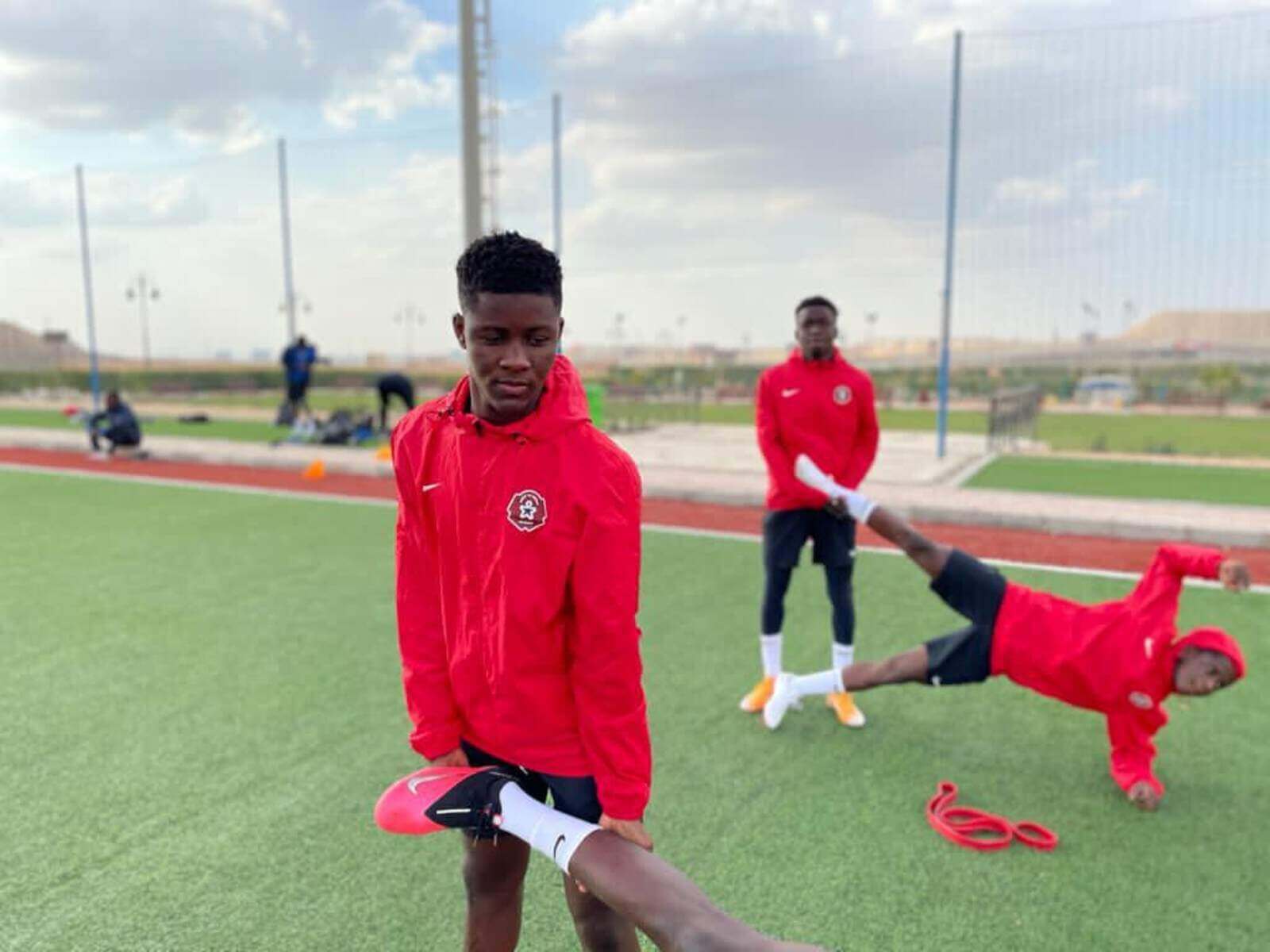 The Right to Dream – Mansour Group partnership kicks off a new model for ESG education investing in Egypt: Right to Dream (RTD) — which gives young football talent an education and trains them in football through academies in Ghana and Denmark — is kicking off a EUR 100 mn partnership with Man Capital, the Mansour Group's UK-based investment arm, which, among other things, is looking to launch an academy in Egypt. The partnership hits all the right notes for us. It's got education, sports, and with it an interesting model for ESG investing here in Egypt.
RTD's plans for Egypt? Establishing a EUR 30 mn RTD Egypt academy, to give 30 students a chance to potentially play in top tier European leagues, with plans for that number to grow to 100 students by year four. And for those with aspirations beyond football, some 50% of RTD's students will attend top universities, while the other 50% will go on to pursue professional football careers, with attendance for all students being tuition-free. The Mansour Group's investment will help RTD diversify revenue, away from reliance on transfer fees.
We sat down (virtually) with RTD's CEO Tom Vernon and RTD Egypt's new MD Mohammed Wasfy to discuss RTD's business model, education vision, and growth plans for Egypt.
The Egypt opening is an important step in RTD's expansion plan: The Egypt expansion is a key part of a strategic plan to expand RTD in Africa, the UK and eventually Europe and the US, says Vernon. One organization-wide focus is expanding programs for women and girls, and a new Egyptian professional women's team will be an integral part of the Cairo academy. "We've been really excited about the quality of talent in the Egyptian market," he adds.
What does RTD actually do? RTD academies offer education, football training and character development, serving over 140 graduates and 82 existing students. In Ghana, students usually join RTD aged 11, with a five-year contract, before pursuing academic or professional football paths. Students have full academic days, typically including 90 minutes of football training in the early morning.
Students attend RTD on full scholarships: Attending RTD currently costs an estimated USD 25-30k per year per student, and the organization covers all, says Vernon. Partner schools and universities in the US and UK provide scholarships for students who follow the academic path to study abroad, with over USD 45 mn in scholarship funding raised in the US.
Academic programs are tailored by country: There's no one-size-fits-all RTD approach to education. Here in Egypt, students will follow the national curriculum, accredited by the Education Ministry, taking classes in English and Arabic and graduating with the Thannaweya Amma, says Wasfy. Those following the academic track will be eligible for universities in Egypt or the US. The academy in Ghana on the other hand, is a Cambridge IGCSE school, fully accredited by the British Council and Ghanaian Education Ministry. RTD has several school partnerships in Denmark, for students of the Danish academy, Vernon says.
Many on the pro football track play for RTD-owned Danish Superliga club FC Nordsjaelland (FCN). Sixty-one graduates from the Ghana academy have played football professionally, including in North America's MLS, the Champions League and World Cups. RTD bought FCN in 2015, and the club has since founded a professional women's team that won the 2020 National Cup.
But what about students who decide football may not be a career for them? It's roughly a 50-50 split between students that follow the academic track and students that follow the pro football track. "In 20 years, about half our students have gone to the US aged 15, attending private USD 55k a year boarding schools," says Vernon. "From there, they go on to university. Students have attended top US universities through our program." Those on the pro football track remain at the academy for another three years, completing the BTech program.
Now, everything's kicking off for the academy in Egypt: Construction of the academy, located in Palm Hills' Badya in Sixth of October city, is due to start imminently. Interviews for the Head of School are already underway.
RTD Egypt will admit some 30 students in its first year, reaching its maximum capacity of 100 students by year 4, says Wasfy.
June-September will see trials of some 30k children across Egypt to recruit talent: In six different regions spanning the country, RTD organizers will hold football events lasting 2-3 days, so they can assess local children on the pitch, says Wasfy.
They'll also test academic performance. "We don't recruit just for the best footballers and then send some of them to the US," says Vernon. "We take the highest academic achievers with a solid football level, as well as the highest football achievers with a variable academic level."
Currently, revenue comes primarily from transfers: Transfer fees provide a significant percentage of RTD's annual budget, says Vernon, though he believes the system needs a review. "We feel the current transfer system devalues the African player. That's one reason we bought FCN. Now some of the best young players in Africa and Scandinavia play on our team." FCN has generated transfer fees of over USD 76.6 mn since the acquisition, mainly from academy graduates.
The Mansour Group investment helps diversify RTD's revenue streams, Vernon says. "The partnership is EUR 100 mn, reflecting the value of existing assets I've built over the years," he says. In part, this covers Egypt's capex construction costs and operating costs. "The Mansours are totally underwriting the first years of the academy, but then RTD's business model should start to generate some of its own revenues too." This would focus on commercial sponsorship — likely brand partnerships across programming products and services — along with some not-for-profit funding, primarily from the US.
It's a long-term investment, with social rather than financial returns: Man Capital isn't investing in RTD as a CSR venture, Vernon and Wasfy state clearly. "In the UK, the business could be framed as a for-profit, not-for-dividend social enterprise," says Vernon. "We see it as a progressive way of investment." Neither side plans to exit, nor has an IPO ever been discussed, he adds.
So what do the coming 5-10 years hold for RTD? Expansion, tech and media investments, and acquiring more football clubs: Disseminating RTD's values in Africa and Europe is important for the growth model, says Vernon. This includes expansion, and investments in tech and media to help change conversations about the potential of talented young Africans. Scaling university partnerships and acquiring more football clubs are also core to the strategy, he adds.
Your top education stories for the week:
Taaleem IPO: The retail portion of higher education management company Taaleem's offering was more than 29x oversubscribed on Thursday.
SFE makes its first investment in education: The Sovereign Fund of Egypt invested EGP 250 mn in EFG Hermes' Education Fund, bringing it to its third close.
Foreign investments The UK is planning to invest "heavily" in Egypt's science and technology development as it recasts its foreign policy after Brexit.
New guidelines on administering Thanaweya Amma exams: National public and private schools will apply new guidelines and regulations when administering first and second-year Thanaweyya Amma exams in April and May, including a new system of resits, after the government last year upended the traditional standardized testing system.
Egypt's research centers make headway in SCImago institutions rankings:
The Egyptian Network of High Energy Physics has been ranked as the number two research institution in Africa by Spain's SCImago Journal Rankings (SJR) of universities and research focused centers worldwide. The institute improved its overall ranking to 495, from 752 in 2020.