Tuesday, 30 March 2021
What we're tracking on 30 March 2021
Good morning, wonderful people. It's hump day, we know, but it's shaping up to be the best week in forever. Consider:
The Suez Canal is open again now that the Ever Whatever is floated and chilling in the Great Bitter Lake.
CI Capital has priced Taaleem's IPO on the Egyptian Exchange at the midpoint of its range amid strong appetite from global and institutional investors.
Macro Pharma Group has announced pricing for its IPO on the EGX, as we noted yesterday, giving investors an entry point to a brand new segment (cosmeceuticals and neutraceuticals) that's growing gangbusters.
And IDH is kicking off a roadshow today in support of its local listing on the EGX in the first "technical listing" we've seen in Egypt.
(Yes, we're touching wood as we say the above.)
Conventional wisdom for some time now has been that investors are howling for new paper on the EGX. Macro and Taaleem are very interesting companies in very exciting sectors and IDH is a name that will really stand out on the EGX when it comes home. We can't recall a more exciting week for capital markets.
We have more on all of the above in this morning's news well, below.
It's official: There are boats other than the Ever Given in the Suez Canal. Ship traffic through the critical trade gateway resumed in both directions as of yesterday night at 8pm — an hour after the Panama-flagged ship pulled up at the Great Bitter Lake to undergo a full inspection for seaworthiness, Port Said Shipping Chamber President Adel Lamei told Extra News (watch, runtime: 5:34). The Ever Given was finally dislodged from the canal after disrupting nearly some 10-15% of global trade for almost a week. Watch the Suez Canal Authority's livestream of the final steps (runtime 3:36).
IT'S A BIG DAY FOR: Information Minister Osama Heikal, whose policy statement to MPs is up for discussion at the House of Representatives today, House Culture and Media Committee Undersecretary Tamer Abdel Kader told Ala Mas'ouleety's Ahmed Moussa (watch, runtime: 4:14). Discussion of the report was originally scheduled to take place last month but was postponed for six weeks to give the minister a chance to prepare a response. Heikal's policy statement was sharply criticized by MPs, who alleged the minister delivered insufficient results after spending state funds.
CIRCLE YOUR CALENDAR-
The two-day Arab Federation of Exchanges Annual Conference 2021 wraps today. This year's virtual conference will discuss ESGs for economic growth and capital markets as well as fintech and innovation.
The Spring Meetings of the IMF and the World Bank Group are set to kick off next Monday, 5 April and wrap the following Sunday, 11 April. This year's virtual meetings will bring together central bankers, ministers of finance and development, private sector executives, representatives from civil society organizations and academics. The topics up for discussion include the world economic outlook, poverty eradication, economic development, aid effectiveness, and the global financial system. Some events will be open to the public and can be streamed live from the World Bank's platform.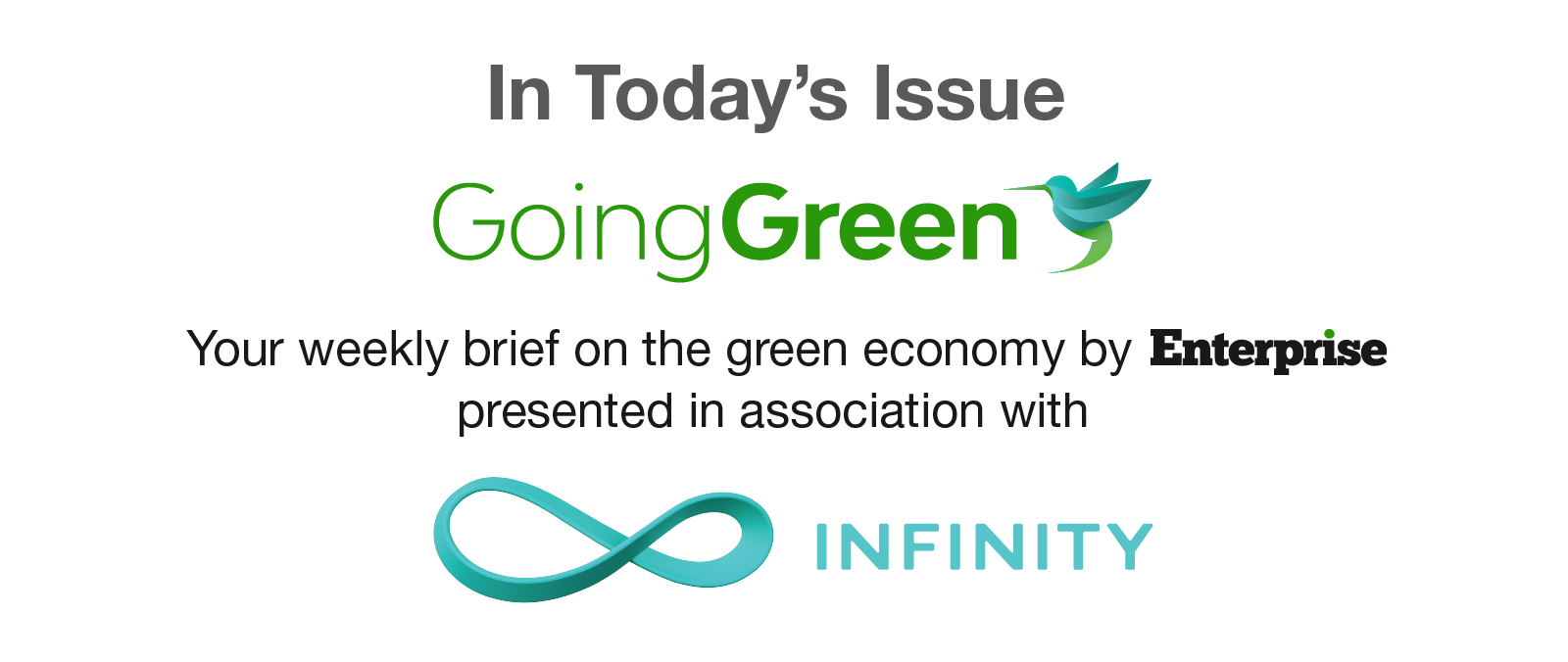 *** It's Going Green day — your weekly briefing of all things green economy in Egypt: Enterprise's green economy vertical focuses each Tuesday on the business of renewable energy and sustainable practices in Egypt, everything from solar and wind energy through to water, waste management, sustainable building practices and how you can make your business greener, whatever the sector.
In today's issue: In round 2 of our startup spotlight, we look at how agritech startup Plug'n'Grow and watertech startup Wai Technologies are solving our drinking and irrigation water leakage issues.