Wednesday, 23 December 2020
What we're tracking on 23 December 2020
Good morning, wonderful people, and welcome to Christmas Eve Eve, for those of you who are observing. We can't say we're very interested in asking mom and dad for early permission to open just one gift that 2020 has left for us under the tree.
The big story this morning: Rania Al Mashat's International Cooperation Ministry is out with an annual report. Bilingual, with a motion graphics summary for those of us who have the attention spans of fruit flies. It's smart policy and transparency in one go — we have the rundown and links in this morning's news well, below.
What's up with the mutant virus market meltdown? US markets were mixed yesterday as optimism over vaccine rollouts and relief packages tempered fears of the spread of a new strain of covid-19, Bloomberg reports. Asian shares are up this morning, but futures suggest Wall Street and much of Europe will open in the red later today.
The end of year news slowdown appears to have finally begun (may we all give thanks and praise — and simultaneously touch wood). One industry that's giving no sign of slowing down: The fast-growing non-bank financial services sector in general, and the consumer finance business in particular. Witness news yesterday that EFG Hermes' Valu will offer finance to shoppers at Majid Al Futtaim malls and that Mastercard has inked an agreement with Carticard — a partner of Egabi FSI — that will allow the Egyptian company to sell loans directly through prepaid cards.
Wait, isn't it supposed to be the other way around? Our inner Egyptian nationalist nevertheless welcomes news that Egypt is leading an FDI surge into Saudi Arabia. Bloomberg reports that "Saudi Arabia granted 20% more foreign investment licenses in the third quarter compared to the same period last year, with India and Egypt driving the increase despite efforts to attract American and European interest." The kingdom issued nearly 2x as many licenses to Egyptian firms in 3Q as it did to either British or Lebanese outfits.
WHAT'S HAPPENING TODAY-
The UAE is rolling out the Sinopharm vaccine to its entire adult population without charge, the Financial Times reports. Emirati frontline healthcare workers have been receiving the jabs since September when it was given emergency authorization. Some 1 mn nationals and more than 8 mn foreign residents will now be given access to the shot.
Yes, vaccines are halal: Any shots that use pig derivatives are still halal, Dar Al Iftaa's Khaled Omran told 90 Minutes' Osama Kamal, assuaging fears from some Muslims that the vaccines could be religiously prohibited (watch, runtime: 5:58). Pork gelatin is a common ingredient in vaccines and works to increase their shelf life.
CIRCLE YOUR CALENDAR-
It's interest rate day tomorrow: The Central Bank of Egypt meets tomorrow for its final monetary policy meeting of 2020. All 10 analysts and economists we spoke to earlier this week expect us to see out the remainder of the year with interest rates unchanged. The CBE has cut rates by 400 bps so far this year, leaving the overnight rate at 8.25% and the lending rate at 9.25%.
Taxpayers have until 31 December to file for a settlement under legislative provisions that passed earlier this year, said Hesham El Hamawy, the Finance Ministry's advisor for tax disputes.
HOLIDAY HAPPENINGS-
The NYSE, Nasdaq and LSE will all run shorter trading sessions tomorrow in observance of Christmas Eve.
The EGX and banks in Egypt are typically closed on 1 January to close their fiscal years. Look for an announcement next week that 31 December will be off instead.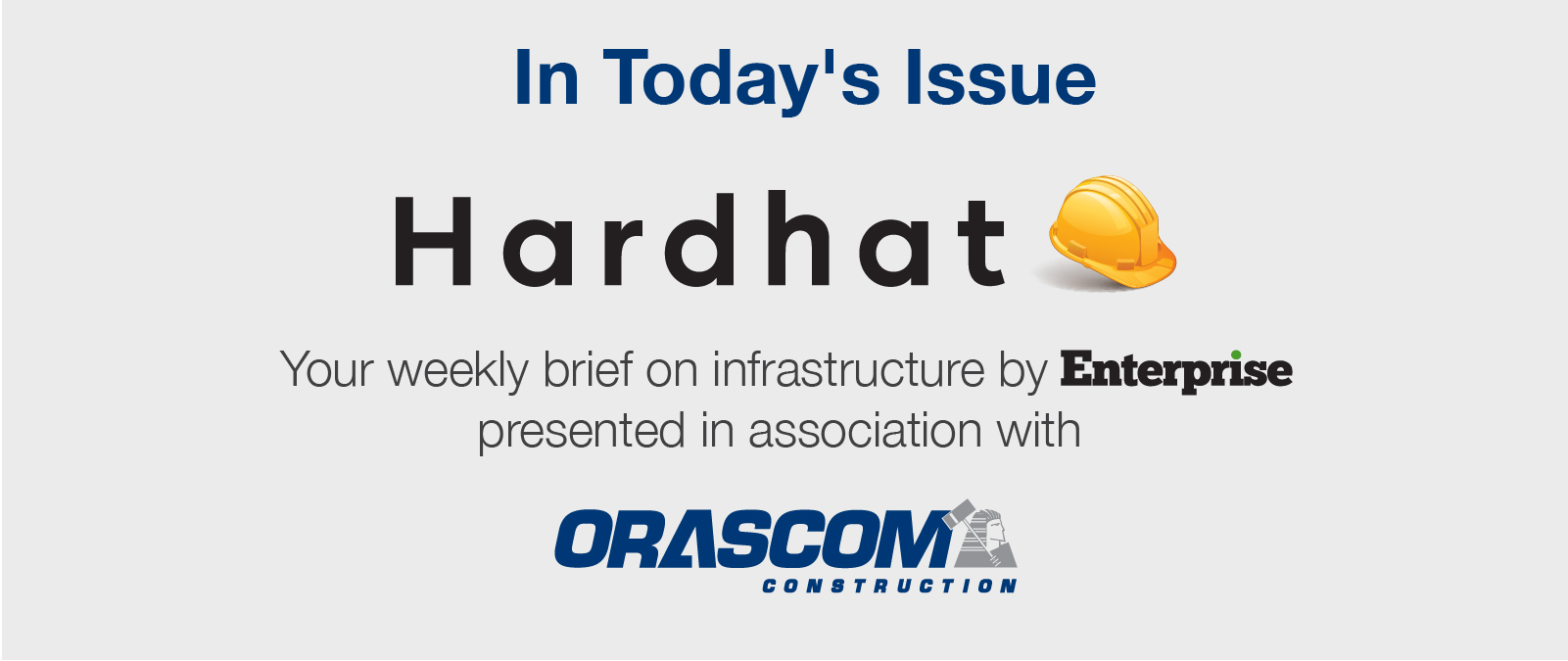 *** It's Hardhat day — your weekly briefing of all things infrastructure in Egypt: Enterprise's industry vertical focuses each Wednesday on infrastructure, covering everything from energy, water, transportation, urban development and as well as social infrastructure such as health and education.
In today's issue: Part 2 of our Year in Review looks at how infrastructure development had to adapt to the turbulence this year through digitization and diversification. From the rise of digital services and digital payments to the development of the smart grid, digitizing our infrastructure was a major theme in 2020 and looks set to continue next year. Meanwhile, the government's plan to transition to natgas cars became the biggest infrastructure diversification move of the year, while green bonds became the testing ground for our debt diversification strategy.