Tuesday, 25 August 2020
What we're tracking on Tuesday, 25 August 2020
Good morning, friends. If you're feeling a bit dizzy, it's because the train is accelerating out of the station as we speed toward fall — it's another busy news day on the business front.
We'll be keeping a close eye today on a crucial Financial Regulatory Authority (FRA) meeting, which will look at guidelines and regulations for the long-awaited futures exchange. Launch of the exchange will make derivatives trading here in Egypt. The meeting will bring together a host of stakeholders, including private-sector commercial and investment banks, as well as insurance companies along with representatives from the EBRD and the International Finance Corporation, according to FRA Deputy Chairman Khaled El Nashar has suggested.
On the agenda — will the private sector be allowed to own a chunk of the new exchange? El Nashar suggested that the FRA is looking into allowing the private sector to not only own shares in the new exchange, but raised the possibility that private companies could together hold a majority stake.
The House of Representatives officially adjourned for summer recess yesterday, bringing its fifth legislative session to a close, Speaker Ali Abdel Aal confirmed. MPs had a mammoth agenda on their last day, but managed to push through nearly everything that was on their docket. We have the full rundown in this morning's Speed Round, below.
We're going to see the same MPs for a final, abridged fall session that will begin on 1 October, Abdel Aal confirmed. A new House is due to be elected this fall, with reports earlier this week suggesting the vote could take place in October or November.
President Abdel Fattah El Sisi is due in Amman today, where he will talk trade, investment, and regional developments with Jordan's King Abdullah and Iraqi premier Mustafa Al Kadhimi. The leaders are pushing ahead with the summit although Iraq's ICT minister tested positive for covid-19, the National says.
Diplomacy continues to feature heavily in the news this week, with updates expected on our beef with Turkey in the EastMed, GERD, and Libya. We have coverage of Turkey in Speed Round and this morning's Diplomacy + Foreign Trade section covers GERD and Libya.
---
SIGN OF THE TIMES #1- Global dividends have suffered their worst quarterly plunge in more than a decade, with more than USD 100 bn wiped off their value in the quarter ending 30 June. That's the worst plunge in percentage terms since 2009, the Financial Times writes — and at USD 382 bn or so, the total payout is the lowest 2Q total since 2012. It's bad news for fund managers who rely on dividends — and good news (from an "attractiveness to the buy side" POV) for any corporation in a position to pay a dividend this year despite the insanity that is 2020.
SIGN OF THE TIMES #2- Lockdowns may not be the way to go this fall if there's a second wave, the Wall Street Journal reports, saying that about a half-year into the pandemic, "evidence suggests lockdowns were an overly blunt and economically costly tool." The better approach: Targeted measures including compelling widespread use of masks, social distancing requirements, and closing down crowded indoor venues such as gyms, movie theaters, bars and restaurants, the Journal suggests. That meshes with what a New York Times analysis that was out overnight showing covid cases are falling in US cities and states that have imposed mask requirements and closed bars, restaurants and gyms.
The take home: Many people will voluntarily choose to stay home more and try to WFH where possible during a pandemic, the data is suggesting, but a full lockdown may cause more damage to businesses and the economy at large than it prevents.
---
The Health Ministry reported 138 new covid-19 infections yesterday, up from 103 the day before. Egypt has now disclosed a total of 97,478 confirmed cases of covid-19. The ministry also reported 18 new deaths, bringing the country's total death toll to 5,280. We now have a total of 66,817 confirmed cases that have fully recovered.
You know we've sort of "canceled covid" when the zoos have opened up: Remember when covid-19 first broke out and fear of bats and live, caged animals was rampant? Gone are those days, as the Giza Zoo, which has been closed since March, reopened its doors yesterday with some restrictions, Ahram Online reports.
Kuwait's travel lobby is pushing for Egyptians to be allowed back into the country, suggesting that an entry ban imposed earlier this month on residents of 31 countries, including Egypt, be lifted, Al Mal reports. Negative PCR tests would still be required from visitors if the ban is lifted. Anti-Egyptian sentiment in Kuwait has recently bubbled to the surface, and Kuwaiti media suggest that the entry ban isn't going to be lifted anytime soon.
In other news from around the region, the UAE and Israel's bromance is now extending to healthcare research, according to WAM. This comes as US Secretary of State Mike Pompeo is in Israel taking credit for passing the love notes between lockers of the two countries, AP reports.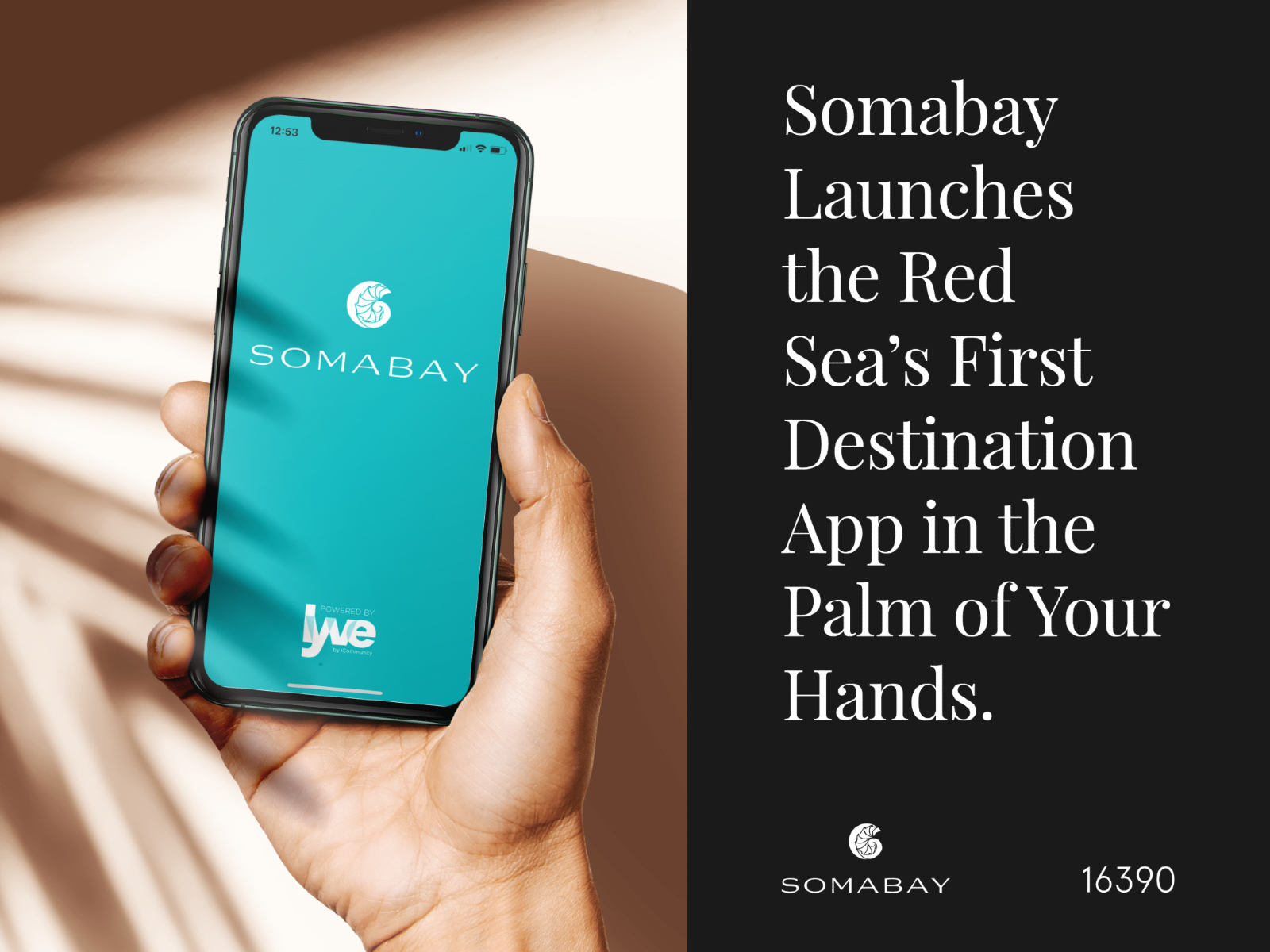 For the first time in the Red Sea, Somabay launches the newest destination app which provides fully fledged integrated services (available here for iOS users and here for Android) in line with supporting the company's plans for digitizing hotel guests' experiences using trending technologies.
The Donald officially secured the Republican Party's nomination as their candidate for the 3 November presidential elections, reports the Wall Street Journal. Trump is already making weakly-backed claims that he's going to face a "rigged election," according to Reuters.
US stocks continue rally on Trump expediting vaccine: It looks like the beleaguered President Mirinda Orange's (we understand President Cheeto was offensive to some) announcement of a vaccine is driving a stock market rally. The S&P 500 rose 0.8% on Monday, while the Dow Jones climbed 0.6%, and the Nasdaq Composite Index rose 1.2%, according to the Wall Street Journal. The US FDA authorized use of convalescent plasma, the antibody-rich blood component taken from recovered covid-19 patients, for the treatment of serious coronavirus cases, the agency said on Sunday. The emergency-use authorization does fall short, however, of a full approval.
In an environment of negative interest rates, money market managers are forced to forgo fees: Some US investment firms are waiving or lowering their charges on money funds to keep investor yield above zero, including such names as Blackrock, JP Morgan, Federated Hermes, and Fidelity, reports the Wall Street Journal. Money market funds, which are used by investors to park cash until they decide on what to invest in, are typically used by managers to invest in fixed income securities such as government bonds. With interest rates heading towards zero, the USD 5 tn (with a T) industry faces very little returns, if not actual losses to the investor, forcing managers to cut fees. The Fed cut its short-term benchmark rate to between 0-0.25% to calm markets in March and pledged to keep rates near zero for the near future.