Monday, 17 August 2020
Busy day at Egypt's House after a three-week hiatus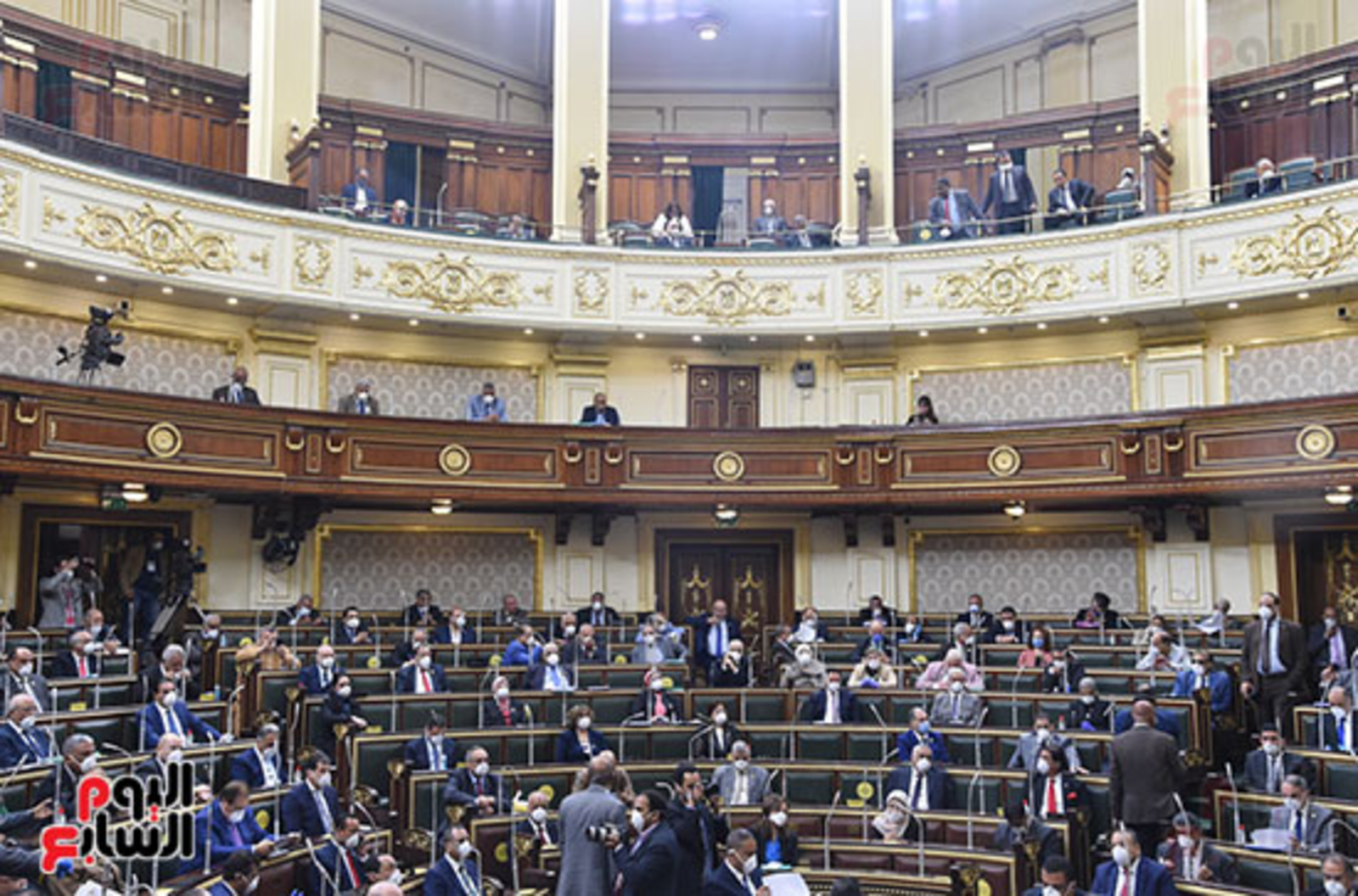 LEGISLATION WATCH- The House was busy yesterday as its three-week break came to an end — and as MPs race towards summer recess: The House of Representatives granted final and committee-level nods to a host of bills yesterday in the first of three eventful days before the House adjourns its sessions for its summer recess. Among the laws that made it through parliament:
The new Customs Act, which the House general assembly approved in principle, would expedite clearance through a white list of importers, broaden the powers of clearance agents, and include breaks for local manufacturers, among other stipulations. The bill — which has been in the making for more than two years — now needs a final nod from parliament before being shipped off to the presidency to be signed into law.
Redrawing the country's electoral districts: The House Legislative Committee gave its final approval to a bill that divides Egypt's electoral districts into 143 single-member constituencies and four in which MPs are elected through electoral lists. If passed in a final plenary session vote, the law would also specify the number of MPs representing each district. It would replace a 2012 legislation and is expected to come into effect by this year's November elections for the House.
Protecting the identity of harassment victims: Changes to the criminal code designed to protect the personal data of victims of [redacted] harassment and assault also received a preliminary nod from the House yesterday. The final vote was postponed due to a lack of quorum. The changes were proposed by cabinet following the arrest of ex-AUC student Ahmed Bassam Zaki, who in July confessed to serial abuse and blackmail charges. Reuters took note of yesterday's vote.
Clinical research law: A law to regulate clinical research and protect human subjects received an early nod at a general assembly meeting. A final vote on the law was also postponed due to a lack of quorum. Parliament had initially signed off on the law in May 2018, but President Abdel Fattah El Sisi refused to ratify the bill at the time, objecting to a number of clauses including those setting harsh penalties for the transfer of human research samples outside of Egypt without obtaining approval from authorities. The president said this could be problematic for future scientific exchange. House Speaker Ali Abdel Aal previously ordered the establishment of a sub-committee to review the law and address El Sisi's concerns.
Regulating judicial procedures in civil disputes: The general assembly also rubber stamped changes to the law regulating judicial procedures in civil disputes. The amendments allow the prosecutor general to authorize representatives to cash out funds worth up to EGP 10k belonging to incapacitated or absent people or minors they represent, according to Al Masry Al Youm. This figure can be increased to no more than EGP 20k. The bill now needs to be ratified and signed into law by El Sisi.
Funding from Europe gets rubber stamp: Separate House committees approved development funding for Europe, including EUR 150 mn for an energy development financing program from French development agency AFD and EUR 200k from the Spanish Agency for International Development Cooperation for a women's empowerment initiative in Upper Egypt.