Sunday, 3 May 2020
What we're tracking on 3 May 2020
Welcome to the month of May, ladies and gentlemen. Pandemic or not, we're sprinting toward summer and … staycations?
It's budget week at the House of Representatives: The finance and planning ministers will present today the FY2020-2021 state budget to the House Planning and Budgeting Committee, while the health, supply, and CIT ministers will hold committee-level discussions of their respective ministries' allocations in the budget throughout the week, Al Shorouk reports.
Also on Parliament's docket: Amendments to the Banking Act are expected to come up for discussion by the House of Representatives' general assembly this week, after the House Economic Committee finalized amendments to the long-awaited legislation. We have the full rundown of the amendments in this morning's Speed Round, below.
Key news triggers to keep your eye on as we kick off this new month:
PMI figures for Egypt, Saudi Arabia and the UAE will land on Tuesday, 5 May;
Foreign reserves figures for April will be released during the first week of May;
Inflation figures for April are out on Sunday, 10 May.
Must-read of the morning #1- Amid all the talk of lockdowns lifting and economies re-opening, we remind you of Nouriel Roubini's "white swans of 2020," published back in February, wherein he suggested (a) that we were on the verge of a pandemic and (b) that financial markets are "blissfully in denial of the many predictable global crises that could come to a head this year."
What's Dr. Doom worried about? Having already predicted that the US confrontation with Iran could get worse and that China's "viral outbreak" could become a pandemic, Roubini noted that "cyberwarfare is ongoing; major holders of US Treasuries are pursuing diversification strategies; the Democratic presidential primary is exposing rifts in the opposition to Trump and already casting doubt on vote-counting processes; rivalries between the US and four revisionist powers are escalating; and the real-world costs of climate change and other environmental trends are mounting."
Must-read of the morning #2- Are you ready to WFH forever? About a quarter of CEOs polled by PwC report they're looking to trim real estate expenses as they come under pressure to cut costs. CEOs of Barclays, Mondelez and UBS have all suggested they may let go of some office space because offloading rent and other office-related overheads to staff has proven perfectly efficient, thank you. You'll definitely want to check out The end of the office? Coronavirus may change work forever in the Financial Times.
The markets today: US shares started the month of May on the wrong foot, with the Nasdaq, S&P and Dow all shedding more than 2% on Friday after President Donald Trump threatened to impose tariffs on China as "punishment" for the covid-19 pandemic, according to Reuters. Western markets are closed today. The EGX30 closed up 0.1% on Thursday amid heavy trading and is now down 24.4% for the year.
So, when do we eat? Maghrib prayers are at 6:34pm and you'll have until 3:34am to finish caffeinating. Fajr is coming one minute earlier every day through the end of the Holy Month.
COVID-19 IN EGYPT-
Egypt has now disclosed a total of 6,193 confirmed cases of covid-19 after the Health Ministry reported 298 new infections yesterday. The ministry said that another nine people had died from the virus, taking the death toll to 415. We now have a total of 1,970 confirmed cases that have since tested negative for the virus after being hospitalized or isolated, of whom 1,522 have fully recovered.
Friday saw the largest uptick in new reported cases since we started recording the outbreak, coming in at 358. The jump was "within expectations" because people were lax on social distancing precautions in the days leading up to Ramadan, Health Minister Hala Zayed told El Hekaya's Amr Adib. The minister pointed to Google's latest mobility report (pdf), which showed a rise in the number of people going to malls and offices as well as using mass transit (watch: runtime 27:59). We have more on this in this morning's roundup of Last Night's Talk Shows, below.
Among those who have died from the virus: Cairo University Kasr El Ainy Faculty of Medicine Vice Dean Hisham Saket, according to Al Masry Al Youm.
Traffic Police offices are open for one week starting today from 8am-4pm daily to allow folks to go renew licenses. You'll be required to wear a face mask if you're heading in, the Interior Ministry said in a statement.
The Local Development Ministry has reached an agreement with the World Bank to provide EGP 150 mn to improve healthcare facilities in Upper Egypt, according to a statement. The funding is part of a World Bank-sponsored Upper Egypt development program. The proceeds will be used to purchase emergency covid-19 supplies for hospitals specialized in respiratory diseases and fever and quarantine facilities in Qena and Sohag.
More repatriation flights bring back hundreds of Egyptians: Repatriation flights brought back 164 Egyptians stranded in Ukraine, another 342 from Russia, and 136 from Ethiopia and Kenya on Friday, according to Egypt Today. Thursday also saw flights bring back 152 Egyptians from Maldives and Oman. Another flight will bring back an undisclosed number of citizens from Washington today, Al Mal reports.
Energy price cuts to factories cost the state EGP 10 bn -Maait: The government's recent decision to cut natural gas and electricity prices for factories has cost the state's coffers an estimated EGP 10 bn, Finance Minister Mohamed Maait said yesterday. The price cuts came as part of a bundle of government efforts to support businesses through the outbreak, which Maait says are geared towards turning the crisis into a chance to stir private sector growth.
Mass transit companies are lobbying the Public Transport Authority to grant them a three-month holiday on fees and fines, saying they are unable to meet the payments since covid-19 restrictions have driven down revenues by as much as 75%, Al Shorouk reports.
DONATIONS-
CIB has donated EGP 80 mn to an emergency and crisis account set up by the Federation of Egyptian Banks to support impacted families and businesses, USD 2.5 mn to the Tahya Misr fund to help purchase 100 PCR testing machines and kits, and EGP 1.6 mn to help the families of 10k day laborers, Al Masry Al Youm reports.
PepsiCo has donated 25k medical masks to the Health Ministry and Tahya Misr fund, CEO Mohamed Shelbaya tells the local press.
The Egyptian Exporters Association has donated EGP 1 mn to the General Authority For Supply Commodities to purchase medical supplies for healthcare workers.
(Correction: 3/5/2020- A previous version of this entry incorrectly said that CIB donated EGP 80 mn to the Egyptian Food Bank)
ON THE GLOBAL FRONT-
Saudi Arabia could be taking strict and "painful" measures including cutting government spending "deeply" to protect its economy from the effects of the pandemic and the global oil market crash, the Saudi finance minister told Al Arabiya yesterday (watch, runtime: 20:32).
News on the search for a vaccine — or at least a treatment — for covid-19:
The notion that a vaccine could be widely available in 12-18 months is a "rosy" prediction, the New York Times notes in a piece that lets you play with sliders representing the parameters — from trials to factory-building — that will help determine how fast a vaccine hits the market. One of the biggest obstacles: Making sure every country has access to whichever of the 89 potential vaccines (and counting) proves effective (if any).
The UAE is optimistic about a treatment that saw 73 moderately or severely ill patients make full recoveries after they inhaled a mist of their own extracted, purified stem cells, a senior government official wrote on Twitter.
Those Korean re-infections? They were false positives, it seems — patients who tested positive again due to the release of fragments of viral RNA during the shedding of damaged lung tissue, not reinfection or a reactivation of the virus that causes covid-19, the Korea Herald reports.
---
Texas and Georgia were the first of around a dozen US states that decided to reopen on Friday, despite warnings from public health experts that prematurely lifting restrictions could cause a spike in cases and deaths, according to the New York Times. Around half of the country will have begun taking steps towards reopening this week. Governors of other states, including New York and Washington, have signaled that lockdown measures will remain in place for at least the rest of the month.
Over on our side of the pond, France is getting ready to ease lockdown measures on 11 May, along with the rest of Europe, but will extend the state of health emergency to 24 July as it closed in on the 25k case milestone, French Health Minister Olivier Véran said, according to AFP.
Russian Prime Minister Mikhail Mishustin said he tested positive for the virus, Russian news agency TASS reports.
Oil majors ExxonMobil and Chevron painted a rather gloomy picture for the year ahead for the oil industry in their 1Q2020 earnings released over the weekend. Exxon reported (pdf) a USD 610 mn loss during the first quarter of the year, and decided to slash its planned capex spending by nearly a third this year as the pandemic has "significantly impacted near-term demand." Chevron, meanwhile, saw its 1Q earnings jump 39% y-o-y to USD 3.6 bn, but expects its profits throughout the rest of the year to take a hit as the oil slump takes its toll. The company has also slashed its capex plans by an additional USD 2 bn after announcing a USD 4 bn reduction a few weeks earlier.
Berkshire Hathaway is licking its wounds after first quarter stock market sell off: Warren Buffet's Berkshire Hathaway recorded losses of nearly USD 50 bn (pdf) in the first quarter as the value of its portfolio took a heavy beating from the recent covid-19 sell-off. The Financial Times and Reuters have more. And before you freak out at the notion of a USD 50 bn loss, it ain't yet a "real" loss. The Oracle of Omaha's outfit notes that thanks to a change in accounting rules in 2018, "we are required to include the changes in unrealized gains / losses of our equity security investments as a component of investment gains / losses in our earnings statement."
AND THE REST OF THE WORLD-
Kim Jong-Un finally re-emerges: North Korean state media released photographs of leader Kim Jong-Un on Saturday inaugurating a fertilizer plant after a nearly-three-week disappearance from public life led to speculation about his health, according to Reuters. The rumor mill isn't resting yet; the newswire notes Kim's leg appeared to be "stiff and jerky" and it appears the leader was unable to stand for a long period of time.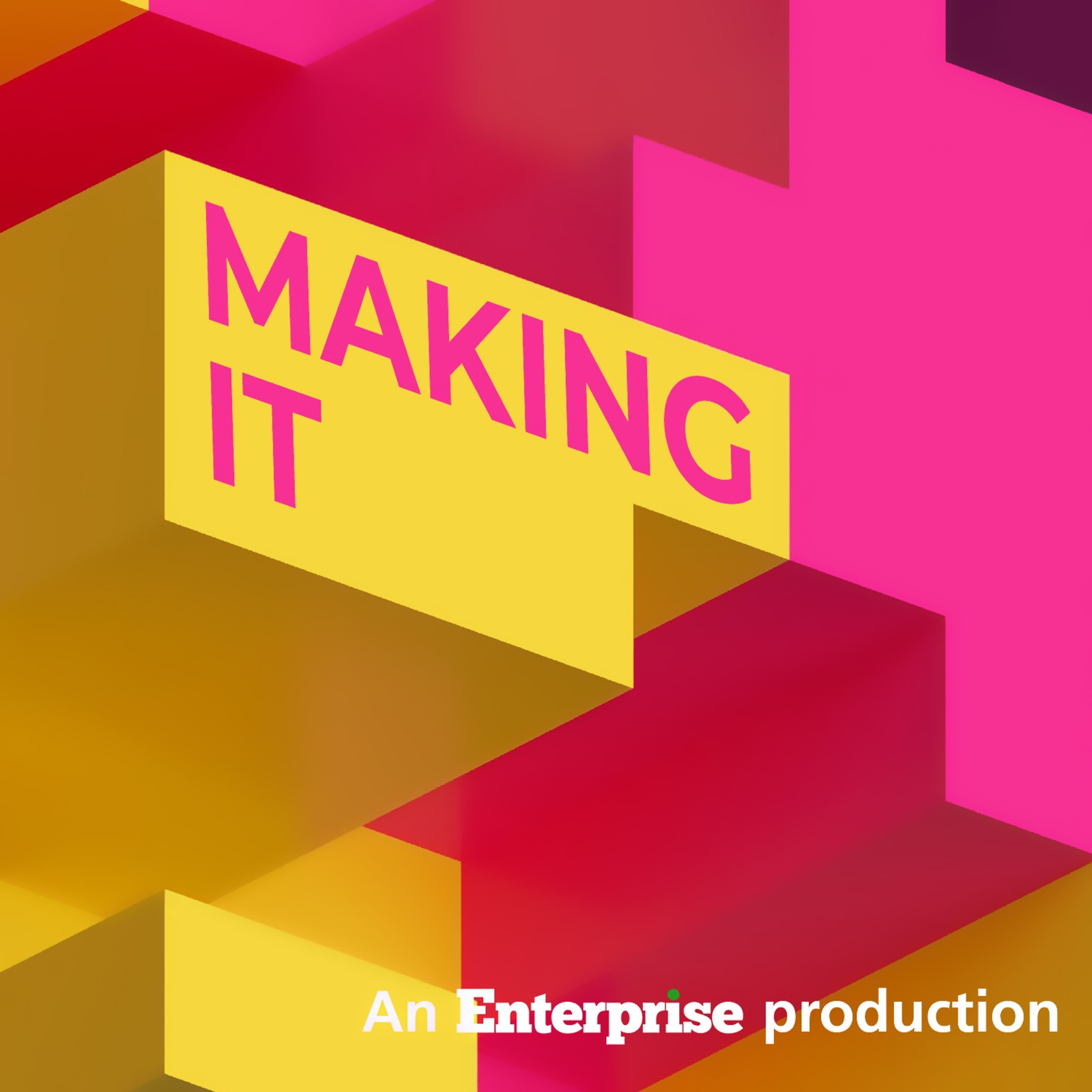 This week on Making It: The latest episode of season two of our podcast on building a great business in Egypt is out. Look for new episodes every Thursday this Ramadan.
On making a pivotal decision: Nola founders Laila and Adel Sedky walk us through going beyond the niche that made them successful. From importing a trend in 2010 to expanding across seven cities, the sibling duo outlines the challenges and strategies for developing and growing a strong brand in a saturated segment of retail foods.
Tap or click here to listen to the episode on: Our website | Apple Podcast | Google Podcast | Omny. We're also available on Spotify, but only for non-MENA accounts. Subscribe to Making It on your podcatcher of choice here.
Making It is made possible thanks to the generous support of: Our friends at CIB and the United States Agency for International Development (USAID).