Sunday, 26 April 2020
What we're tracking on 26 April 2020
Good morning friends, and welcome to the first workday that (for many of us) will not be fueled by that sacred morning cup of coffee.
The Madbouly Cabinet has relaxed some of its covid-19 restrictions for the month of Ramadan, including shortening the nighttime curfew by one hour to run from 9pm CLT-6am CLT. The curfew previously began at 8pm.
Shopping malls and retail outlets are now allowed to open on weekends, but are required to close their doors by 5pm, while restaurant customers will now be allowed to place takeaway orders in-store, Prime Minister Moustafa Madbouly said on Thursday.
Also operating again (albeit with limitations) as of today:
Real estate registry offices will reopen for a limited number of unspecified services;
Traffic departments will be allowed to resume the issuance of car licenses;
Family courts will also be allowed to resume inheritance sessions.
Most other citizen services remain closed for the holy month. This includes passport services for citizens and work and residence permits for foreign residents.
You will be required to wear a face mask if you do decide to venture to a traffic department, the Interior Ministry said.
Resumption of domestic travel could be announced within a couple of weeks: The government is currently assessing how to resume domestic tourism, including air travel, and is expected to make a decision on the matter within the first half of Ramadan, cabinet spokesman Nader Saad said on Sada Al-Balad's 'Ala Mas'ouleety (watch, runtime: 22:59).
The return of inbound and outbound passenger flights appears to be further afield, since this decision would depend on international tourism as a whole, Saad said. Cargo flights continue in the meantime.
Schools also remain closed and the government will make an announcement in the second half of Ramadan on the scheduling of final examinations for schools and universities.
EGX trading hours remain unchanged through Ramadan: Trading for the EGX and Nilex will continue to run covid-shortened hours of 10am to 1:30pm each day, according to an EGX statement.
So, when do we eat? Maghreb is at 6:29pm today, and you'll need to have consumed your final cup of coffee no later than 3:42am — fajr is coming one minute earlier every day through the end of the Holy Month.
---
Ramadan aside, here's what's making our brains spin at the start of the workweek:
Pundits think we still haven't seen the bottom of the stock market, leaving the Financial Times and activist investor Carl Icahn on the same page. "The divergence between the flying stock market and the dying economy is so extreme it is leaving many analysts scrambling for explanations," the salmon-colored paper notes, suggesting there's little reason for global shares having "erased half the stock market's fall since late February" in what some had originally said was a bear-market rally. Icahn, meanwhile, suggests shares are "overvalued" and that he's preparing for "some big downdrafts" yet to come in markets. In the meantime, he's "hoarding cash, shorting commercial real estate and preparing for the coronavirus to wreak more havoc."
The WHO is warning against so-called immunity passports that would allow people who show antibodies to the novel coronavirus to "travel or to return to work assuming that they are protected against re-infection. There is currently no evidence that people who have recovered from COVID-19 and have antibodies are protected from a second infection," the international body said in a scientific brief.
Are we overlooking lessons from the "forgotten pandemic" of the 1960s when policymakers simply … let everyone get infected? Maybe. But even then, experts aren't on the same page about what those lessons may be, the Wall Street Journal suggests.
COVID-19 IN EGYPT-
Egypt now has 4,319 confirmed cases of covid-19 after the Health Ministry reported 227 new infections yesterday. The ministry also said that another 13 people had died from the virus, taking the death toll to 307. We now have a total of 1,450 confirmed cases that have since tested negative for the virus after isolation or hospitalization, of whom 1,114 have fully recovered.
An Egyptian doctor died at a quarantine hospital in Aswan on Friday, becoming the country's fourth healthcare worker to die from covid-19, according to a Medical Syndicate statement.
Attempts to block covid burials are now punishable by law: The House of Representatives passed amendments to the Infectious Diseases Act that would make attempts to block the burial of covid-19 victims punishable by imprisonment and a fine of EGP 5k-10k, according to Ahram Gate. The amendments also grant the health minister the authority to require individuals to wear personal protective equipment if deemed necessary, and impose a fine of EGP 300-5k on violators.
The Red Sea governor has allowed tourist cruises and boats to resume operations as long as they take the "necessary precautions," including frequent sanitization, according to MENA.
Hundreds more repatriated from Netherlands, MENA: More than 360 Egyptians arrived in Marsa Alam International Airport on three flights from the Netherlands, Bahrain, and Morocco on Thursday evening, Al Masry Al Youm reports. All returnees are in quarantine for a 14-day period.
More flights coming: Air Cairo sent a flight to Indonesia yesterday, and EgyptAir will run two flights to the US in early May to bring home citizens, MENA reported.
Private carrier Nile Air is pitching the Sovereign Fund of Egypt and a number of banks to buy stakes in the company to shield it from going under, Managing Director Yousry Abdel Wahab told the local press. The National Bank of Egypt and Banque Misr have reportedly been in talks with a handful of private airlines over zero-interest loans, as they appear to refuse the soft loans offered by the Central Bank of Egypt since the entire sector is at a standstill.
The Egyptian Football Association is getting USD 500k in relief from Fifa as national associations struggle to remain afloat, Fifa said in a statement. The football body has set up a USD 150 mn fund to support 211 partner football associations globally.
DONATIONS-
Telecom Egypt, Orange, and Etisalat will provide quarantine hospitals with 12 ventilators and medical and protective equipment for 200 healthcare workers in a joint initiative, according to a CIT Ministry statement.
Telecom Egypt is paying for 1 mn online medical consultations for Egyptians in collaboration with digital healthcare platform Altibbi, according to Al Mal. Patients can use the Altibbi website or app to communicate with a doctor, and a hotline (16445) has been set up for people unable to use the internet.
The Insurance Federation of Egypt has donated EGP 10 mn to the Tahya Misr Fund, according to Al Masry Al Youm
Blom Bank donated EGP 10 mn under the Federation of Egyptian Banks' initiative to support families of workers who were affected by the covid-19 pandemic, according to Al Mal.
ON THE GLOBAL FRONT-
The WHO has launched a "landmark collaboration" to speed development of effective medication, tests and vaccines, and ensure accessibility, Reuters reports. The leaders of France, Germany, South Africa, and countries throughout Asia, the Middle East and the Americas participated in a virtual meeting held on Friday, but the US, China, India and Russia were notably absent.
Germany has given the green-light to clinical trials of a corona vaccine in human beings, DW reports. Scientists in the UK did the same last week.
Red states in the US begin to relax lockdown: Several Republican states in the south announced plans to ease lockdown restrictions in defiance of advice issued by medical experts, Reuters reports. Gyms, beauty salons and some workplaces reopened in Georgia and Oklahoma on Friday, following Florida and South Carolina, which both moved last week to reopen parts of their economies.
Some Canadian provinces lightly hit by the virus have announced how they will phase-in the reopening of their economies. New Brunswick is now permitting two-household gatherings and limited carpooling, but suggested businesses, restaurants, and offices have another 2-4 weeks to go. Saskatchewan will start reopening in five phases starting on 4 May.
Saudi Arabia is partially lifting today its curfew across the country, with the exception of Mecca, which remains under a 24-hour curfew, according to the Saudi Press Agency. The kingdom is also allowing malls and retail stores to resume operations outside of curfew hours, while restaurants, cafes, cinemas, and other recreational businesses will remain closed.
MACRO-
The World Bank predicts global remittances will see their "sharpest decline in recent history" this year due to the pandemic, with the MENA region expected to see its remittance inflows drop 19.6% before rising a modest 1.6% in 2021. Remittances — particularly transfers from workers in the oil-exporting GCC countries — are a key source of foreign currency for Egypt, but are likely to witness downward pressure this year as companies come under pressure from the slump in oil prices.
US earnings season picking up steam: Wall Street heavyweights Microsoft, Apple, and Amazon, as well as energy giants ExxonMobil and Chevron, are set to report their quarterly earnings this week, reports Reuters. You can find the full earnings calendar here.
Will Big Tech come out stronger? Wall Street valuations are pricing in a rebound in the tech industry this year as stay-at-home and social distancing orders led to a spike in digital demand, Richard Waters writes for the Financial Times.
Facebook launched its own multi-person video chat feature, pushing Zoom's shares to drop 10% last week, according to the Financial Times. The social media platform, which will release its earnings this week, said it will soon roll out its Messenger Rooms feature at no charge on Facebook and Messenger
---
You know it's end times when a Republican administration is considering part-nationalization to keep the country's oil sector afloat: The US government could purchase equity stakes in American energy companies to prevent mass defaults amid historically low oil prices, Treasury Secretary Steven Mnuchin said, according to Reuters. The plan is understood to be one of several under consideration, and it is not known which companies the government would seek to invest in.
Saudi Aramco has begun scaling back production ahead of 1 May when the agreement between Opec, Russia and the US to cut output is due to start, a Saudi official said. "Rather than an effort to quick-start the output cuts, the gradual reduction reflects the several days that Aramco needs to adjust production safely," says Bloomberg. Saudi-led Opec and its allies, which together make up Opec+, agreed earlier this month to cut global production by 10% in a failed attempt to prevent the market from crashing further.
BofA thinks gold could be trading at USD 3k / oz — double its current value — by October 2021, according to Bloomberg. This would come as massive liquidity boosts by central bankers around the world to stimulate the virus-hit economy means "fiat currencies could come under pressure," prompting people to seek gold as a better store of value.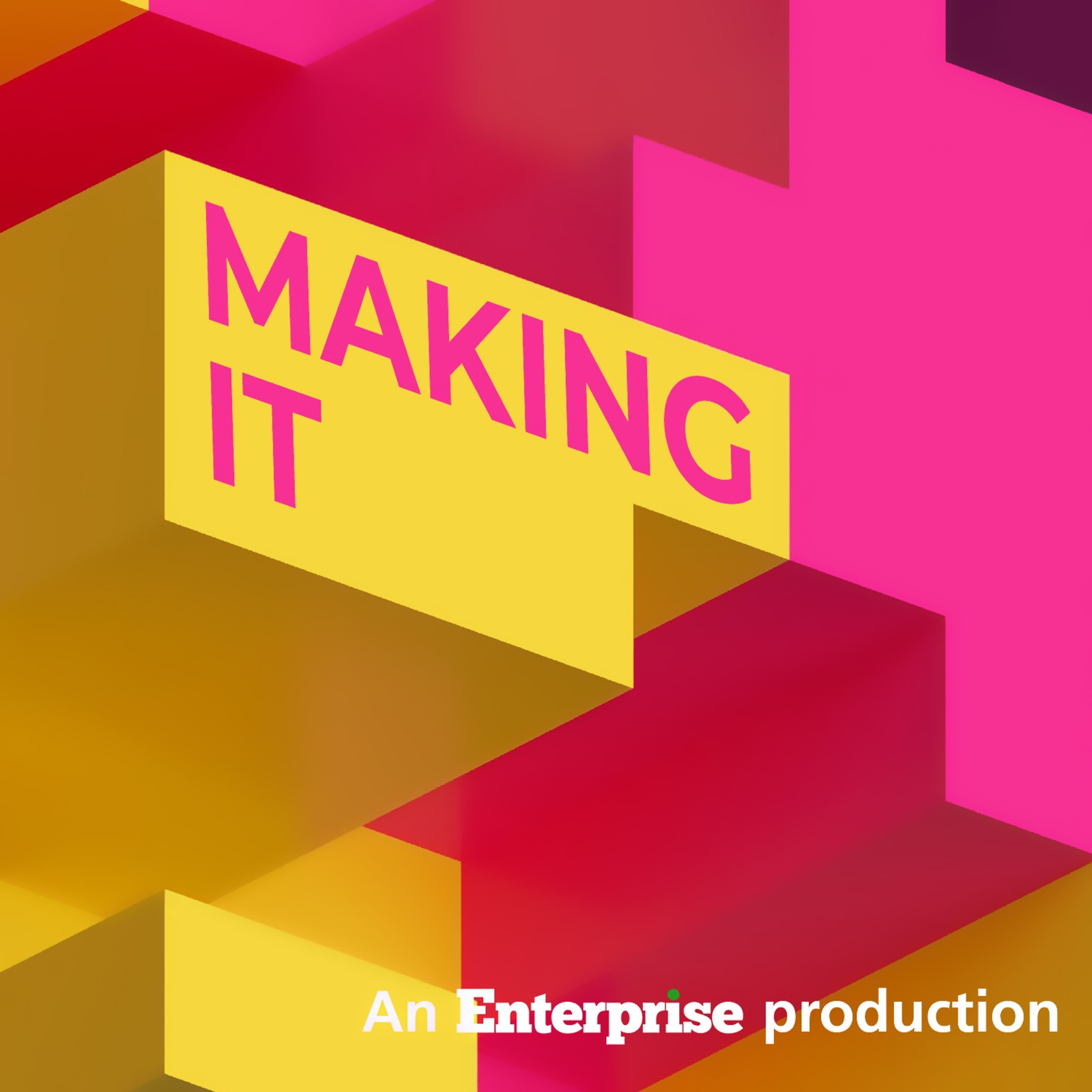 MAKING IT IS BACK- The second season of our podcast on building a great business in Egypt has started, just in time to keep you entertained on Thursdays during Ramadan.
Our first guest is Mohamed El Kalla, CEO of CIRA, one of the largest private-sector education companies covering everything from K-12 through university. The business has grown from a small family concern into an EGX-listed giant.
Tap or click here to listen to the first episode on: Our website | Apple Podcast | Google Podcast. We're also available on Spotify, but only for non-MENA accounts.
Making It is made possible thanks to the generous support of: Our friends at CIB and the United States Agency for International Development (USAID).