Wednesday, 15 April 2020
Why Egypt's ports haven't seen a decline in activity despite the drop in global trade brought on by covid-19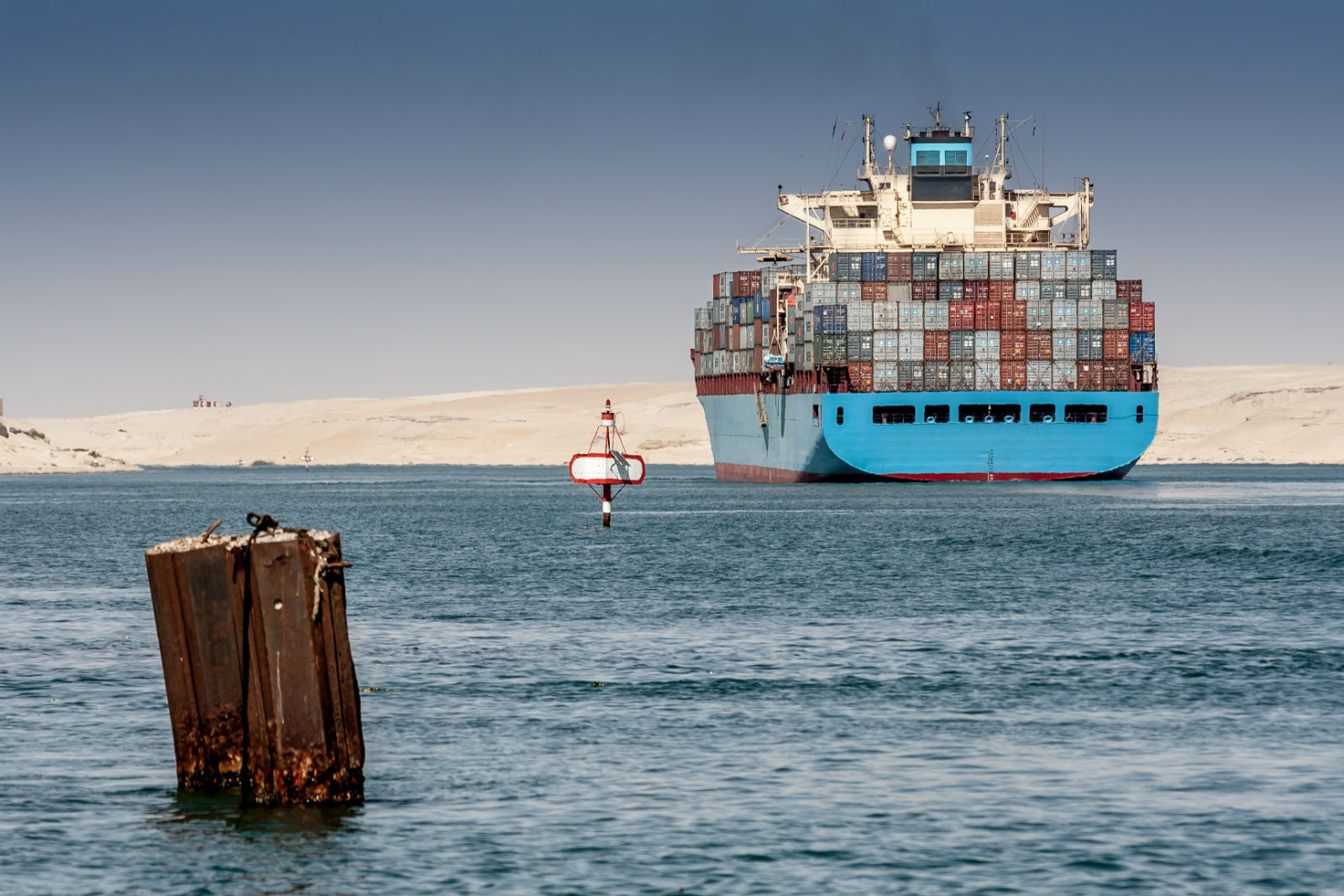 Why Egypt's ports haven't seen a decline in activity despite the drop in global trade brought on by covid-19: As businesses here and elsewhere brace themselves for the full impact of global trade slowing down as a result of covid-19, shipping and logistics at Egypt's ports appear to be immune. The crisis we're currently going through is barely discernible when looking at activity in Egypt's ports and revenues, which have held steady or even increased in some cases in March and 1Q2020, according to officials at the ports of Alexandria, Damietta and the Suez Canal Economic Zone (SCZone) we've spoken with. They also report that improvement projects and upgrades at the ports are continuing according to plan. This begs the question: Has logistics joined the ranks of education and healthcare as a defensive sector during the crisis? The short answer: Yes, for now — as these gains have mostly been the result of locking in long term contracts and a backlog of imports.
Port revenues and shipping traffic increase despite covid-19 crisis: Revenues from fees at the port of East Port Said rose 80.5% y-o-y in 1Q2020, SCZone Chairman Yehia Zaki said in a statement on Tuesday (pdf). This came on the back of a 31.8% y-o-y increase in the number of ships docking at the port in 1Q2020, and a 36.4% increase y-o-y in the number of containers being moved at the port. The number of ships docking the port rose 17.6% y-o-y in March alone, despite the lockdown in China and Europe and elsewhere, he noted.
Traffic figures at other ports have remained consistent with previous years and have not reported a decline in traffic. Cargo traffic at the port of Alexandria — which handles 70% of the commercial goods that pass through the nation's ports — has remained steady, with the port moving an average of 7-10k containers per day in March, a figure that is consistent with last year, the port's spokesperson Reda Ghandour tells Enterprise. In fact, the port moved a record 11,300 containers in a single day last Monday, he added. Traffic and revenues from port fees at the port of Damietta have also remained consistent with last year's, officials at the port there tell us. We reached out to the Transport Ministry for more data on shipping traffic and container volumes, but they did not comment.
It is also worth noting that the port of Alexandria saw an increase in customs duties to EGP 3 bn last month (bearing in mind that this isn't necessarily an indicator of cargo traffic), according to customs officials we've spoken with. Customs revenues from Damietta are also on the up, while revenues from passengers themselves have declined.
And while all ports have instituted safety precautions, many are still pushing ahead with planned upgrades and improvements. The port of Alexandria is in the final stages of completing an EGP 840 mn cargo truck overpass and is proceeding with work on a EGP 460 mn multi-storey garage that can hold 3,400 cars. This comes as the Suez Canal Container Terminal signed an agreement on Monday with the SCZone to invest USD 50 mn to expand its mooring and docking facilities and terminals to accommodate larger cargo vessels, Zaki said yesterday (watch, runtime: 7:47). The SCZone and SCCT also decided to reduce fees at the port to attract even more shipping traffic.
Plans for future investments are still in the works: Talks between the SCZone and DP World over the development of a 10k sqm automotive, pharma, and textiles industrial zone in the port of Ain Sokhna are progressing and an announcement on an agreement is expected to be made soon, Zaki told us. He added that the SCZone remains in active discussion with a number of Chinese companies on planned investments.
Could some projects be at risk of delay? When asked on the likelihood that the USD 7 bn Russian Industrial Zone (RIZ) will be completed on schedule in 2020, Zaki said that the situation remains fluid and they would need to assess the full impact of covid-19 on ongoing projects at the SCZone.
So why has the slowdown in trade not impacted activity at Egypt's ports?
You can thank backlog and long-term contracts: All officials we spoke with primarily attributed the continued activity at Egypt's ports to a backlog of shipping from long-term contracts. These contracts usually cover a period much longer than three months, Ghandour tells us. This activity is primarily a result of these contracts, he noted.
Ports are too important to slow down: The importance of keeping trade goods flowing, especially during a crisis, cannot be overstated, which is why policymakers all over the world can keep passenger infrastructure (such as airports) closed, but the same doesn't apply to ports, says Zaki. Egypt's ports are currently operating at maximum possible capacity, he noted. The Egyptian government has recognized this, with Transportation Minister Kamel El Wazir ordering all ports to stay open and active 24 hours a day, Ghandour added. Shipping companies have recognized the effort, writing letters (which we've seen) praising efforts by port authorities to keep ports open.
Exports have been helping keep activities up: It also helps that we are in the midst of the agriculture export season, which is why we're seeing an uptick this past month in the number of ships carrying exports, says Ghandour. The number of export-bound containers from the port of East Port Said has risen 78.7% y-o-y in March 2020, while the number of containers imported increased only 7% y-o-y last month, said Zaki in an earlier statement.
So, will this activity continue in April and beyond? None of the officials we spoke with can really tell. "We hope that this level of activity continues in April, but the situation is unpredictable and we would need to observe and gather more data to reassess our projections," Zaki tells us. Long-term contracts have been sustaining this traffic so far, but for how long, asks one official, who wished to remain nameless. Are we seeing new shipping contracts being signed at this time, he asks. Some, including Ghandour, suggest that we won't see the true impact of covid-19 on activity in Egypt's ports until September, because of these long-term contracts. Even then, the situation may not be as dire considering that manufacturing activity is slowly restarting in places like China.
Meanwhile, the SCZone is not taking chances and plans to move ahead with incentives that would keep ships active in the area, says Zaki. The zone has prepared a package of incentives, which the government is considering. These will mostly be incentives that simplify procedures and make docking and loading easier for ships, but could possibly include tax incentives, he added. The SCZone was scheduled to hold a conference on 21 March to announce the incentives, but that was pushed back as the crisis intensified.