Monday, 2 March 2020
GERD talks hanging by a thread as Egypt, Ethiopia ratchet up the rhetoric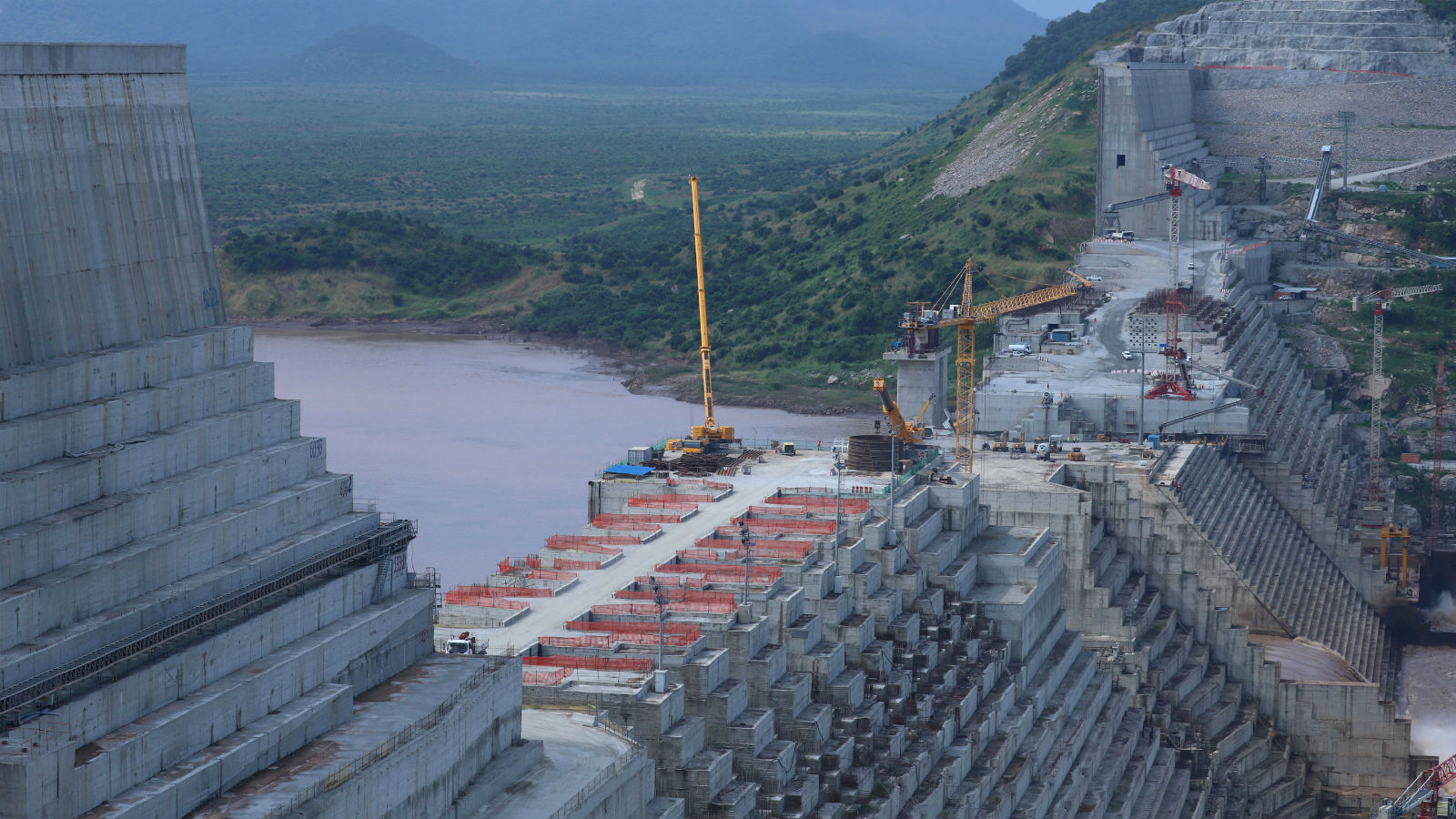 GERD talks hanging by a thread as Egypt, Ethiopia ratchet up the rhetoric: The Egyptian foreign and irrigation ministries yesterday expressed "deep dissatisfaction and rejection" of Ethiopia's position over the Grand Ethiopian Renaissance Dam (GERD), days after talks in Washington failed to find a breakthrough in negotiations. In a joint statement, the ministries accused a statement released by Ethiopia on Saturday of containing "many inaccuracies, distortions of fact and a clear disavowal of Ethiopia's obligations under international law." Ethiopia, which says it requires more time to consider its position and did not attend the talks on 27-28 February, rejected the US Treasury's claims that an agreement had been finalized and said that it would begin filling the dam under the terms agreed in the 2015 Declaration of Principles. A final agreement was expected to be signed at the talks last weekend.
Ethiopia was responding to a statement put out by the US Treasury that claimed the four months' of talks had produced an agreement that "addresses all issues in a balanced and equitable manner."
Egypt's Foreign Ministry said on Saturday that it would use "all available means" to defend its interests, and called Ethiopia's absence from the talks "unjustified." The statement called the pact "fair and balanced" and announced that it had initialled the agreement.
Questions over the US role in the talks: The US former ambassador to Ethiopia David Shinn on Saturday suggested that Washington had been biased in Egypt's favor during the negotiations. "The statement by the Treasury secretary is strange in that it appreciates the readiness of Egypt to sign the US-brokered agreement, which is not part of the public record, but warns Ethiopia that 'final testing and filling should not take place without an agreement,'" he wrote in a blog post. "The United States seems to be putting its thumb on the scale in favor of Egypt. Perhaps it is time to make the agreement public so that everyone can see what the United States is proposing."
We're still none the wiser about what is actually in the agreement: Leaks from the talks last month suggested that Egypt and Ethiopia remained at loggerheads over key aspects of filling and operating the dam, with the US pressuring both sides to make concessions on how much water will be released each year, how to monitor the flow, and even on the definition of "severe drought."