Monday, 8 July 2019
Emerging markets to reap the benefits of a Fed rate cut -Bloomberg survey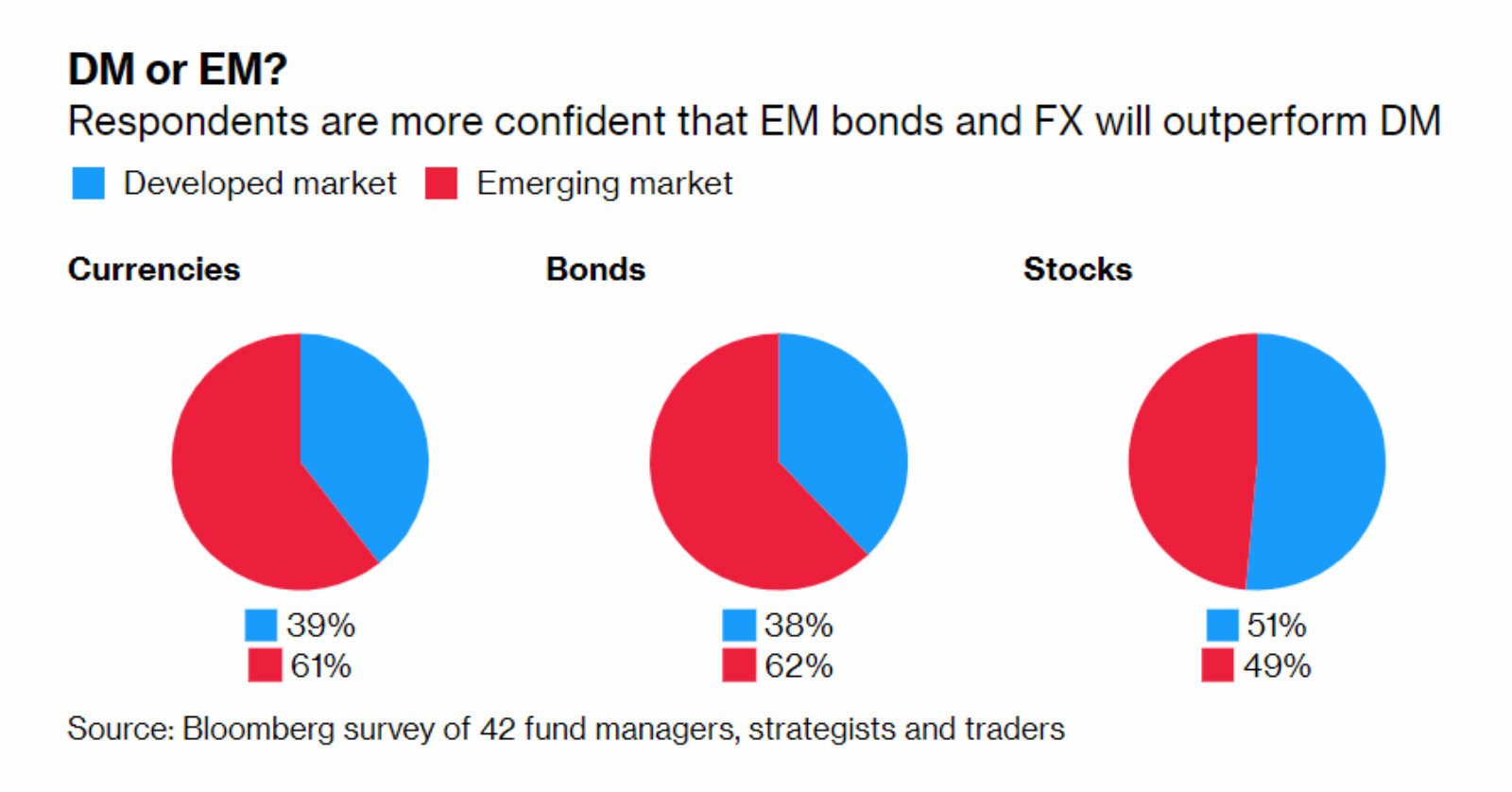 Emerging markets to reap the benefits of a Fed rate cut -Bloomberg survey: Emerging market equities, bonds, and currencies will reap the benefits if the world's major central banks go ahead with expected rate cuts, according to a quarterly poll of 42 fund managers, traders, and strategists conducted by Bloomberg. Falling interest rates in developed economies will fuel the search for yield among investors, increasing inflows into EM assets during the second half of 2019. "Things have improved slightly for emerging markets as we now have the support of a dovish US Federal Reserve along with other major central banks," Hironori Sannami, EM currency trader at Mizuho Bank, told Bloomberg. "With the worst being avoided in the US-China trade war for now, higher-yielding assets are probably going to see demand."
EM currencies and bonds to best advanced economies: Almost two-thirds of survey respondents believe that EM currencies and bonds will outperform those in developed economies during the second half of the year, while just under half (49%) think that EM equities will be more favorable.
EMEA the weakest region across all asset classes: Equities, bonds and currencies in Europe, the Middle East and Africa (EMEA) will be the weakest performers over the coming six months. Respondents predict that Latin American bonds, and Asian stocks and currencies will perform the best.
But what happens next depends on the Fed: US monetary policy is seen by survey respondents as the most important factor in driving market sentiment, surpassing the US-China trade conflict and the global economic outlook.