Monday, 8 October 2018
Melania Trump in Egypt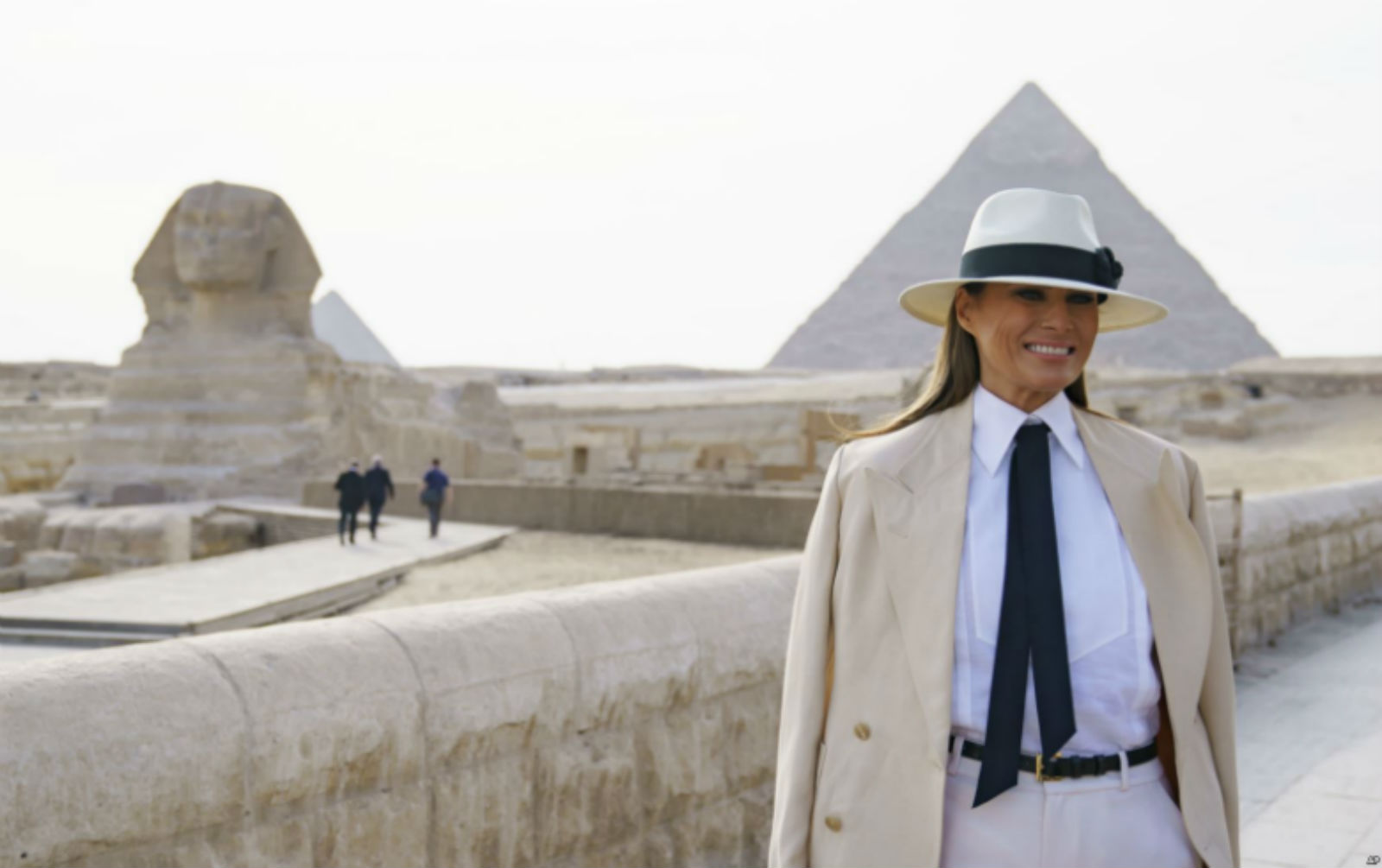 Melania Trump's visit to Cairo as part of her four-nation tour of Africa topped coverage of Egypt in the foreign press over the weekend. Melania discussed in a meeting with President Abdel Fattah El Sisi and his wife, Entissar Amer, issues related to child welfare, education, and women's role in society, according to an Ittihadiya statement. The US' First Lady concluded her trip with a tour and brief presser at the Giza Pyramids, according to Reuters. The story won wide coverage from the AP, WaPo, New York Times, CNN, and many more.
The biggest business story of the long weekend in the international media: Patrick Werr's piece for Reuters on foreign direct investment falling in the second quarter to "its lowest levels since just after an IMF-backed austerity plan began two years ago, a sign more pain my lie ahead before Egyptians begin reaping benefits." Reuters calculates that Egypt attracted USD 600 mn in non-oil FDI in 2Q, down from USD 956 mn in 1Q and USD 1.5 bn in 4Q17. Analysts from EFG Hermes, CI Capital and Naeem offer color commentary, as does China-focused business consultant Hesham El Abd. The story got wide pickup in the international business press.
Carnegie ME Center's drive-by on the economy: Any gains made with the upturn in Egypt's macroeconomic outlook will be neither sustainable nor inclusive, writes Wael Gamal for the Carnegie Middle East Center's Diwan blog. Gamal says economic gains have primarily come from tourism and the natural gas sector, the latter of which is not labor-intensive. Growth in jobs in industry and agriculture has been much slower.
Football spat with KSA? The Associated Press's piece on "Egyptian soccer being shaken by a Saudi minister's alleged meddling" got plenty of pickup over the weekend.