Tuesday, 19 June 2018
Mo Salah looks set to play in tonight's game against Russia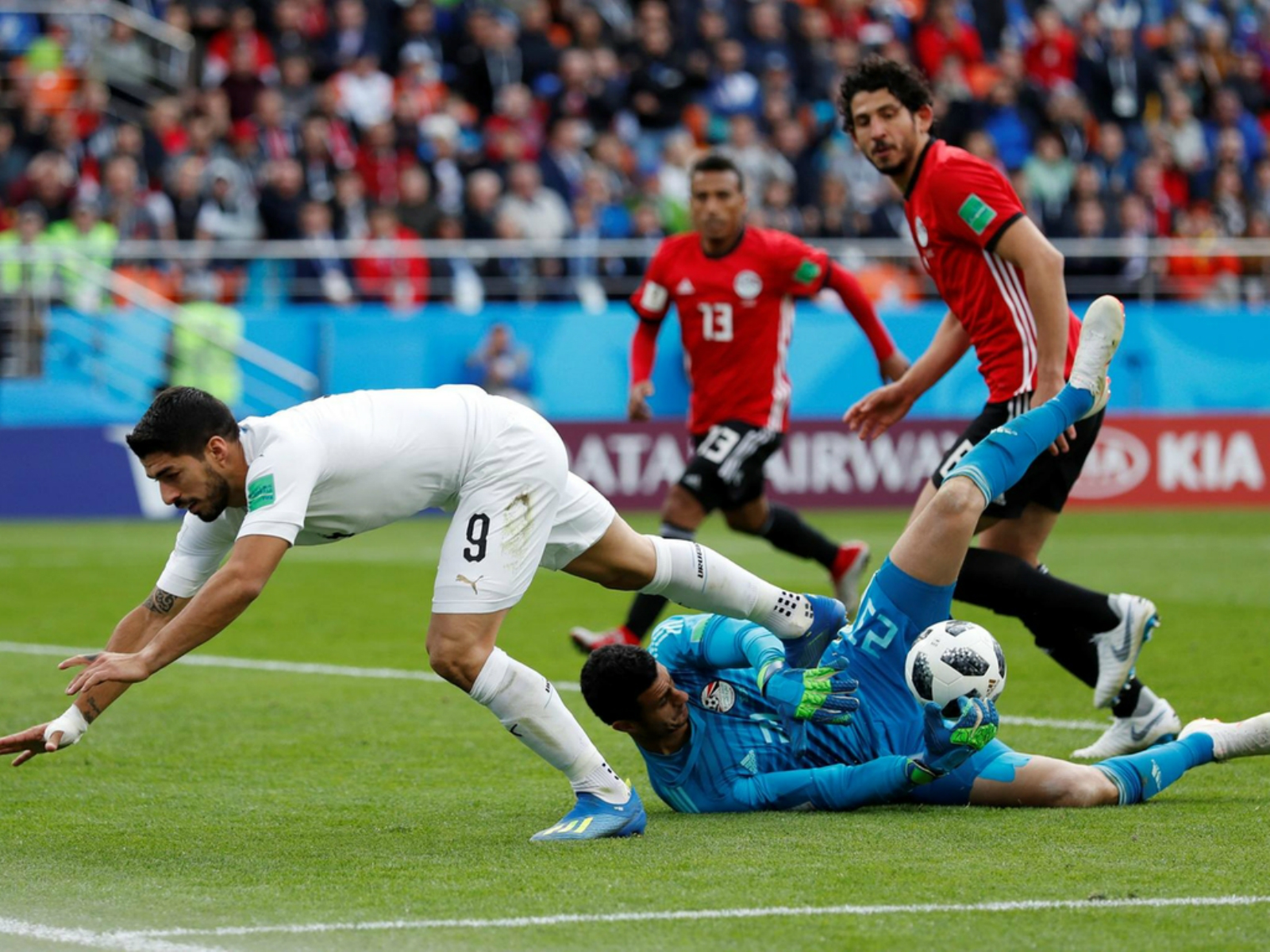 This is (hopefully) not a drill: Mohamed Salah is ready to play in Egypt's World Cup match against Russia tonight at 8pm CLT. The star striker promised he would take to the pitch in a short video posted to his Facebook page yesterday (watch, runtime: 1:00). National team coach Hector Cuper was less confident, saying at a presser yesterday that he "cannot guarantee" that Salah will be fit to play, according to an Egyptian Football Association statement. The striker reportedly "showed signs of discomfort" and avoided moving his injured left shoulder during the team's training session yesterday, according to the AP. Salah was scheduled to undergo a final physical test yesterday to determine his readiness, which Cuper said is standard procedure before announcing the final lineup for a match, Reuters reports.
Is Russia bluffing? The Russian national team is "ready to stop" Salah, head coach Stanislav Cherchesov claimed yesterday, according to Sports Mole. His statements came amid unconfirmed reports that Russia's playmaker Alan Dzagoev will not be participating in tonight's game, after sustaining a hamstring injury during a previous match, AOL reports. Russia's goalie, Igor Akinfeev, is also not terribly excited about Salah's return to the field, or so claims the AP. "With or without Mohamed Salah in the lineup, Egypt should give Russia an indication if it has any shot at making a mark in this year's World Cup," the newswire also notes.
Even without Salah, Egypt exceeded expectations in its opening World Cup match against Uruguay on Friday, despite suffering a heartbreaking last-minute defeat. We finally got to see how the national team would fare without Salah and we were frankly (and pleasantly) shocked by the tightness of the performance. Goalkeeper Mohamed El Shenawy stole the show in his international debut, protecting Egypt from a much more painful defeat with several jaw-dropping saves, including one in which he quite literally scooped up the ball from between FC Barcelona striker Luis Suarez's feet. He earned the much-deserved "Man of the Match" title, but declined to accept the actual trophy on account of it being sponsored by ethanolic beverage producer Budweiser, RT reports.
Other notable mentions from the Egyptian team: Amr Warda and Mahmoud Trezeguet, each of whom worked tirelessly to penetrate Uruguay's defense line, and defender Aly Gabr, who spared no effort — including using his face to block a powerful shot by Edinson Cavani — to keep Uruguay from scoring.
Did you miss Friday's match? Watch FIFA's highlight reel here (watch, runtime: 4:09).
The championship has so far delivered a host of unexpected results, including:
Russia's domination of the World Cup's opening match against KSA on Thursday with a final score of 5-0;
Argentina's humiliating 1-1 draw with Iceland on Saturday;
Spain's 3-3 draw with Cristiano Ronaldo (the rest of the team is not even worth mentioning);
Defending champion Germany's 1-0 loss to Mexico.
Egypt meets Saudi Arabia on the field on 25 June at 4:00pm CLT for our last group-stage match.