Wednesday, 15 March 2023
THIS MORNING: Global markets rebound on banking hopes, US inflation data
Good morning ladies and gents. We have a little over a week before Ramadan begins, and a week before Ramadan trading hours come into effect — meaning that we can all spend a little longer eating out or doing a bit of retail therapy.
WHAT'S HAPPENING TODAY-
The SCZone is in Vietnam: Representatives from the Suez Canal Economic Zone (SCZone) are in Hanoi where they will meet with local businesses and investors in a bid to attract investment. The roadshow lasts through to Friday, 17 March.
TOMORROW-
RiseUp 2023: This year's RiseUp Summit will take place at the Grand Egyptian Museum from 16-18 March.
THE BIG STORY ABROAD-
The fallout from the SVB collapse is continuing to dominate headlines in the global business press this morning: Financial markets rebounded yesterday on investor optimism that Washington's emergency measures have helped the US banking sector to dodge a full-blown crisis. Following several days of volatility, US treasuries fell and stocks rose, with regional bank shares regaining much of the losses triggered by the collapse of several US lenders last week. The tech-heavy Nasdaq had its best day in six weeks to close 2.1% up, while shares in First Republic Bank rose 27%, a day after plummeting more than 60%. Bloomberg and the Financial Times have more on yesterday's market moves.
The gains were underpinned by not-terrible inflation data that has taken a bit of the pressure off the Fed to continue hiking interest rates through a banking crisis. Markets cheered the news that annual inflation continued to decline in February, reaching its lowest level since September 2021, in the hope of a dovish rate decision next week. Why "not-terrible"? Monthly core inflation hit its highest level in five months, making the Fed's decision that much tougher.
The good vibes didn't reach the EGX, which fell another 0.5% yesterday. Bank shares had a mixed day, with CIB — by far the largest constituent of the EGX30 — losing another 2% yesterday, though Credit Agricole Egypt pared some of its recent losses to rise 2.8%. The benchmark index has fallen almost 7% this week on the back of the US banking turmoil.
But the banking system isn't out of the woods yet: Moody's has downgraded its outlook for the US banking sector to negative from stable due to what it said was "the rapid deterioration in the operating environment" following the collapse of SVB, Signature Bank and Silvergate Bank.
Private equity giants are eyeing up SVB's loan book: Banks may have turned down the opportunity to buy up SVB's assets, but the private equity industry is giving it serious thought. The likes of Blackstone, Apollo Global, KKR, Carlyle Group and Ares Management have expressed interest in taking over parts of the bank's USD 74 bn loan book, the Financial Times reported yesterday.
The rally is continuing in Asia this morning, with most bourses in the region solidly in the green ahead of dispatch. Shares in Europe are on course to follow them later this morning though the picture is less clear in the US, where according to stock futures, markets could open lower.
The story is getting coverage from: Reuters | Financial Times | New York Times | Washington Post | Wall Street Journal | CNBC | BBC.
Also receiving attention this morning: The Pentagon has accused Russia of downing a US drone over the Black Sea yesterday. A Russian fighter jet touched the propeller of the unmanned vehicle, forcing the US military to bring it down into the sea, it said. Moscow has denied that its aircraft made contact with it. (AP | Reuters | Washington Post | New York Times | Wall Street Journal | Bloomberg | BBC)
The Black Sea grain agreement expires in four days — and Russia still isn't on board for a full renewal: Russia has indicated it is only willing to extend the Black Sea Grain Initiative by 60 days due to restrictions on its agricultural exporters, the UN said Monday. The UN has been trying to negotiate another full, 120-day renewal of the pact, which allows for grain and fertilizers to be safely exported from Ukrainian ports on the Black Sea. The agreement was brokered by the UN and Turkey last year to avert a global food crisis, and is up for renewal on Saturday.
Egyptian exports hit a new record high in 2022: Egyptian exports rose 18% last year to hit a record USD 51.6 bn, according to Al Mal, which cites data from state statistics agency Capmas.
Leading the way: Natural gas accounted for almost a fifth of total exports (USD 10 bn), while fertilizers brought in USD 3.3 bn and exports of crude and petroleum products USD 6 bn. On the non-oil front, Egyptian companies exported USD 2.5 bn of ready-made garments, USD 2 bn of fresh fruits and USD 1.8 bn of plastics.
Turkey was our single largest export market, purchasing USD 4 bn of Egyptian products during the year. Spain (USD 3.7 bn), Italy (USD 3.4 bn) and Saudi Arabia (USD 2.5 bn) rounded out the top four.
REMEMBER- The government wants to increase exports to USD 100 bn a year in the next four years and reduce dependency on imported products. The state has identified nine sectors to focus on, including food, textiles, pharma and metals, and is introducing a number of initiatives to push industrial sectors to step into new markets, which we dive into in Inside Industry.
WATCH THIS SPACE-
The Oil Ministry will announce an updated low-carbon energy strategy in the coming weeks, the National quotes Minister Tarek El Molla as saying yesterday. The strategy is intended to align the country's energy sector with new technologies and respond to the new global energy map that has emerged as a result of the war in Ukraine, he said.
Remember: The government wants to increase renewable energy's share in the country's energy mix to 42% by the end of the decade. It will also submit revised Nationally Determined Contributions (NDC) by June and will consider committing to a net zero emissions target.
We are delighted to share with you that the Enterprise Exports & FDI Forum will be taking place on Monday, 15 May at the Four Seasons Hotel at Nile Plaza.
DO YOU WANT TO ATTEND? The first wave of invites is going out soon. If you're a C-suite exec, exporter, investor, official, banker, or someone who should be part of the conversation, please TAP OR CLICK HERE to request a spot at this exclusive event.
WANT TO SHARE YOUR STORY ON STAGE? Drop a note to Patrick here and let's talk.
WANT TO BECOME A COMMERCIAL PARTNER? Ping a note to Moustafa, our head of commercial, here.
---
CIRCLE YOUR CALENDAR-
The Finance Ministry will host the Public-Private Partnerships MENA Forum on 19-20 March at the Nile Ritz-Carlton, according to a Finance Ministry statement.
Attention local startups: Applications are open for Orange's Social Venture 2023 competition, which recognizes tech projects in the Middle East and Africa that have a positive social impact. The three winning local startups will compete against regional firms for the chance to bag up to EUR 25k along with nine months of technical support and training, according to a statement (pdf). Interested social entrepreneurs have until 21 May to register,
Check out our full calendar on the web for a comprehensive listing of upcoming news events, national holidays and news triggers.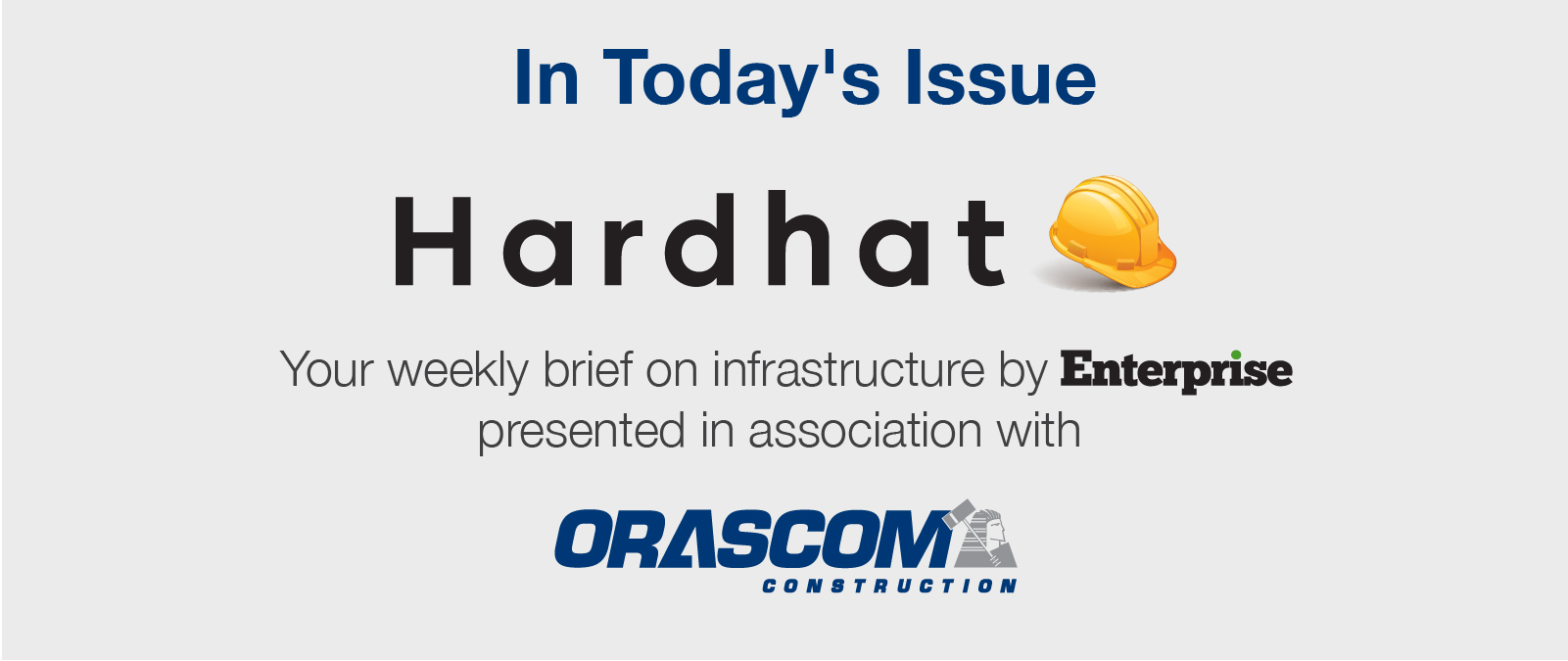 *** It's Hardhat day — your weekly briefing of all things infrastructure in Egypt: Enterprise's industry vertical focuses each Wednesday on infrastructure, covering everything from energy, water, transportation, and urban development, as well as social infrastructure such as health and education.
In today's issue: We look at some of the efforts underway to redevelop historic buildings in Cairo.