Tuesday, 14 March 2023
THIS MORNING: Global bank sell-off sends EGX 30 to a nine-week low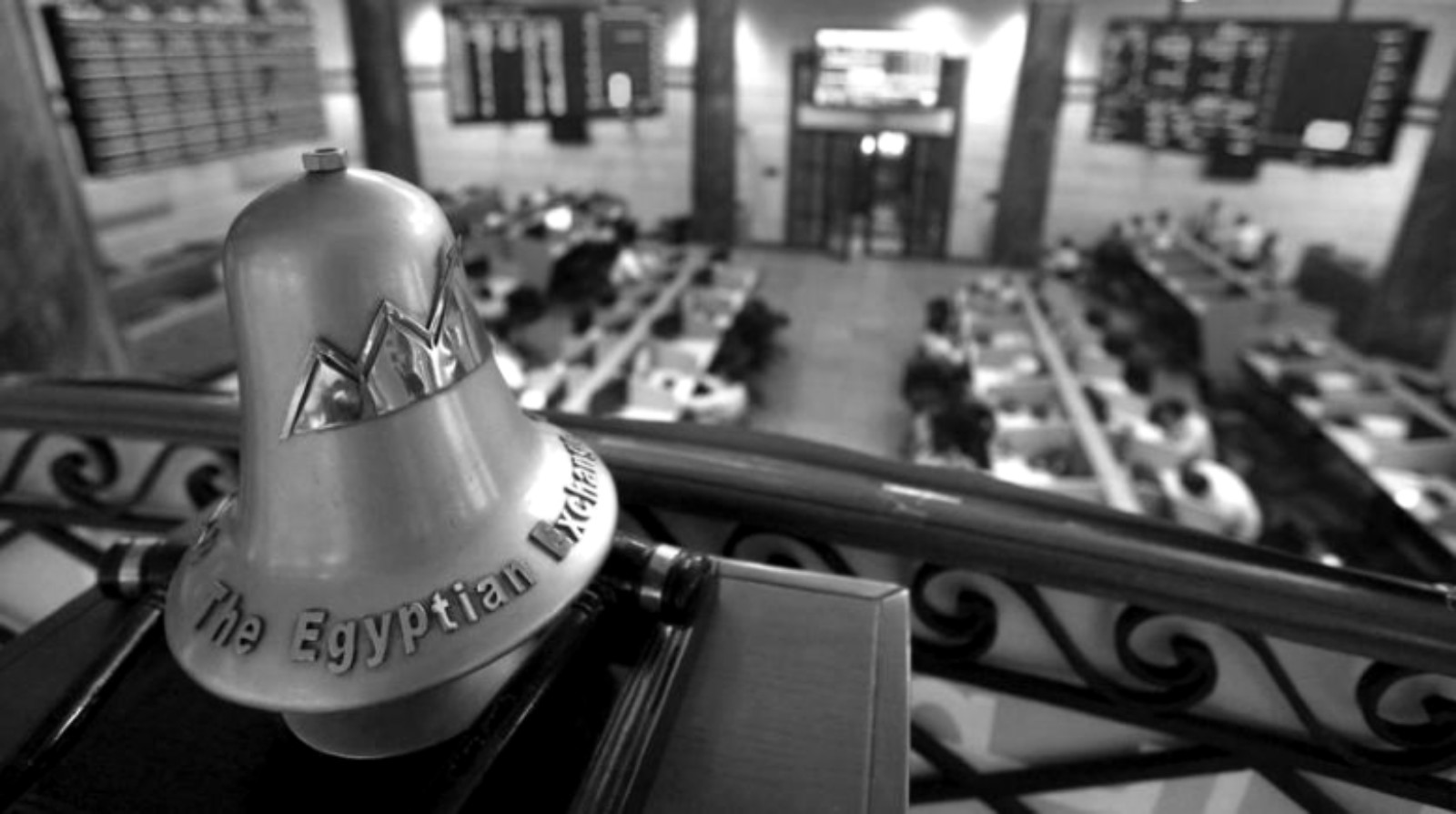 Good morning, wonderful people, and happy hump day. We have an absolutely packed issues dominated by investment news, another potential privatization sale, rising tourism numbers … and that small matter of bank failures in the United States roiling global capital markets. But first:
BUDGET WATCH-
Maait + Madbouly review draft FY 2023-24 budget: Prime Minister Moustafa Madbouly and Finance Minister Mohamed Maait looked over the new state budget ahead of forwarding it to the House. The Finance Ministry expects to send the draft budget to the House of Representatives for discussion during the week of 26 March. President Abdel Fattah El Sisi would then typically sign off on the budget before the start of the fiscal year on 1 July.
What can we expect from the new budget? It have to balance the need for fiscal reform with increased social spending to soften the impact of soaring inflation on the general public. The government last week approved a EGP 150 bn in new social spending for the coming year.
SOME GLOBAL PLAYERS SEE EGP SLIDING, RATES RISING-
Talk of a "fourth devaluation" continues ahead of the IMF's first review of the USD 3 bn loan program this month. Non-deliverable forwards declined for a tenth consecutive week last week — the first time that has happened since 2007 — while CIB's London-listed global depository receipts are trading at a 14% discount to their shares in Cairo, Bloomberg says. Abrdn's head of EM sovereign debt, Edwin Gutierrez, told the news outlet that authorities will need to let the currency slip "sooner, rather than later," claiming the EGP is still being managed. The EGP lost about 3% of its value since the beginning of February to nearly 31.00, according to the official rate.
The pace at which the privatization program is rolling out and the ongoing FX shortage are keeping capital flows from reentering the country, a key step to meeting the growing demand for FX and ending the import backlog, which according to Citigroup has increased to USD 4 bn from USD 2.5 bn in January.
All signs are pointing to a huge rate hike this month: February's blowout inflation print will likely force the central bank into a huge rate hike when it meets later this month, which Goldman Sachs thinks could be as large as 300 bps. Meanwhile, JPMorgan is penciling in a 200-bps increase this month and 100 bps in May, taking the deposit rate to 19.25% — its highest level in 30 years. "We do not rule out additional liquidity tightening measures from CBE, such as a further hike to the required reserve ratio" at commercial banks, strategists wrote in a note last week. The bank now expects inflation to average 24.3% this fiscal year and 20.7% next year.
We're not the only North African country facing pressure right now: Investors are continuing to dump Tunisia's bonds, raising fears that the country could default on its debt, according to Bloomberg. The sell-off has accelerated after the IMF expressed concern at recent anti-migrant comments made by President Kais Saied, which triggered a spate of attacks against sub-Saharan Africans. A loan agreement with the IMF is seen as crucial as helping the country avoid default.
WHAT'S HAPPENING TODAY-
The Danish PM is in town: It's the final day of Danish Prime Minister Mette Frederiksen's visit to Cairo. We have more on her talks yesterday with PM Madbouly and President El Sisi in this morning's Diplomacy section, below.
The SCZone is in Vietnam: Representatives from the Suez Canal Economic Zone (SCZone) are in Hanoi where they will meet with local businesses and investors in a bid to attract investment. The roadshow lasts through to Friday, 17 March.
US inflation data lands amid banking crisis: The US will release February's inflation data today amid a banking crisis that is complicating the Federal Reserve's efforts to tackle inflation. A hotter-than-expected print is the last thing the central bank needs right now, which is facing having to pause its tightening cycle to avoid increasing instability in the banking system.
TOMORROW-
Preparations begin for Safi + Wataniya stake sales: The government will start preparing to sell stakes in military-owned bottled drinks firm Safi and fuel retailer Wataniya on Wednesday, with unnamed advisor or advisors set to start marketing the firms to strategic investors.
THE BIG STORY ABROAD-
Washington's emergency measures weren't enough to prevent a global bank sell-off: Emergency measures announced by US regulators on Sunday failed to prevent a selloff of bank shares triggered by the collapse of Silicon Valley Bank (SVB) and two other lenders, with investors yesterday dumping bank shares at a faster pace. US regional banks were hit hardest, with First Republic Bank plunging 62% and Western Alliance losing 47%, though large banks also saw significant declines, with Citigroup and Wells Fargo shares falling more than 7%. All in all: Some USD 465 bn has been wiped from financial stocks across the world since last week, according to Bloomberg.
ICYMI- Three major US banks with heavy tech and / or crypto exposure have collapsed in less than a week. SVB and Signature Bank became the second- and third-largest bank failures in US history, sparking fears that the country's banking system could be thrown into turmoil. In a bid to calm nerves, US authorities have taken emergency measures to cover all deposits and supply liquidity to lenders, while an intervention by President Biden yesterday pledged to do "whatever needed" to end the crisis.
EGX WATCH- Egyptian banks were not spared: Shares on the EGX slid to a nine-week low yesterday as the impact of the US banking crisis rippled across the world. A sell-off of Egyptian bank stocks sapped market sentiment, sending the benchmark EGX30 down by as much as 4.1% before it pared some of its losses to close off 3.1%. The index has fallen almost 6.3% this week alone and is down more than 14% from its recent high.
Banks led declines: CIB — by far the largest constituent of the EGX30 — fell almost 4% during trading while Credit Agricole Egypt lost 8.5%. The Central Bank of Egypt was out with a statement on Sunday saying no Egyptian bank has investments or deposits with SVB.
European markets were particularly hard hit: It was a sea of red in the European equity markets yesterday as the banking sell-off continued. Credit Suisse fell as much as 15% to a record low, Italy's Unicredit lost 9%, and HSBC shares fell 4%, a day after the bank agreed to acquire SVB's UK arm.
Investors rushed to safe havens: Two-year US treasuries fell by more than 50 bps and gold jumped almost 2% as investors looked to safe assets. US stocks erased earlier gains to finish slightly in the red, while the USD and oil both fell.
What does all this mean for interest rates? Some analysts — including at Goldman Sachs and Pimco — now think the Federal Reserve will press pause on its tightening cycle when it meets next week to prevent the crisis from intensifying. Chairman Jay Powell had last week indicated that the central bank could accelerate the pace of rate rises to curb hotter-than-expected inflation, but the market is now giving less than a 60% chance that it will raise rates by 25 bps.
The sell-off is continuing in earnest in Asia this morning: Bourses across Asia are down this morning, with the Nikkei and the Kospi (both down more than 2%) leading declines. Mitsubishi UFJ Financial Group fell as much as 8.3% in Japan while Hana Financial was down almost 5% in Seoul.
The story is dominating the international headlines this morning: Associated Press | Reuters | Bloomberg | Financial Times | Wall Street Journal | Washington Post | New York Times | CNBC.
We are delighted to share with you that the Enterprise Exports & FDI Forum will be taking place on Monday, 15 May at the Four Seasons Hotel at Nile Plaza.
DO YOU WANT TO ATTEND? The first wave of invites is going out soon. If you're a C-suite exec, exporter, investor, official, banker, or someone who should be part of the conversation, please TAP OR CLICK HERE to request a spot at this exclusive event.
WANT TO SHARE YOUR STORY ON STAGE? Drop a note to Patrick here and let's talk.
WANT TO BECOME A COMMERCIAL PARTNER? Ping a note to Moustafa, our head of commercial, here.
CIRCLE YOUR CALENDAR-
Ahlan Ramadan: The government's Nasr City Ahlan Ramadan discount supermarket expo will kick off on 15 March and will run through to 21 March.
The Finance Ministry will host the Public-Private Partnerships MENA Forum on 19-20 March at the Nile Ritz-Carlton, according to a Finance Ministry statement.
Check out our full calendar on the web for a comprehensive listing of upcoming news events, national holidays and news triggers.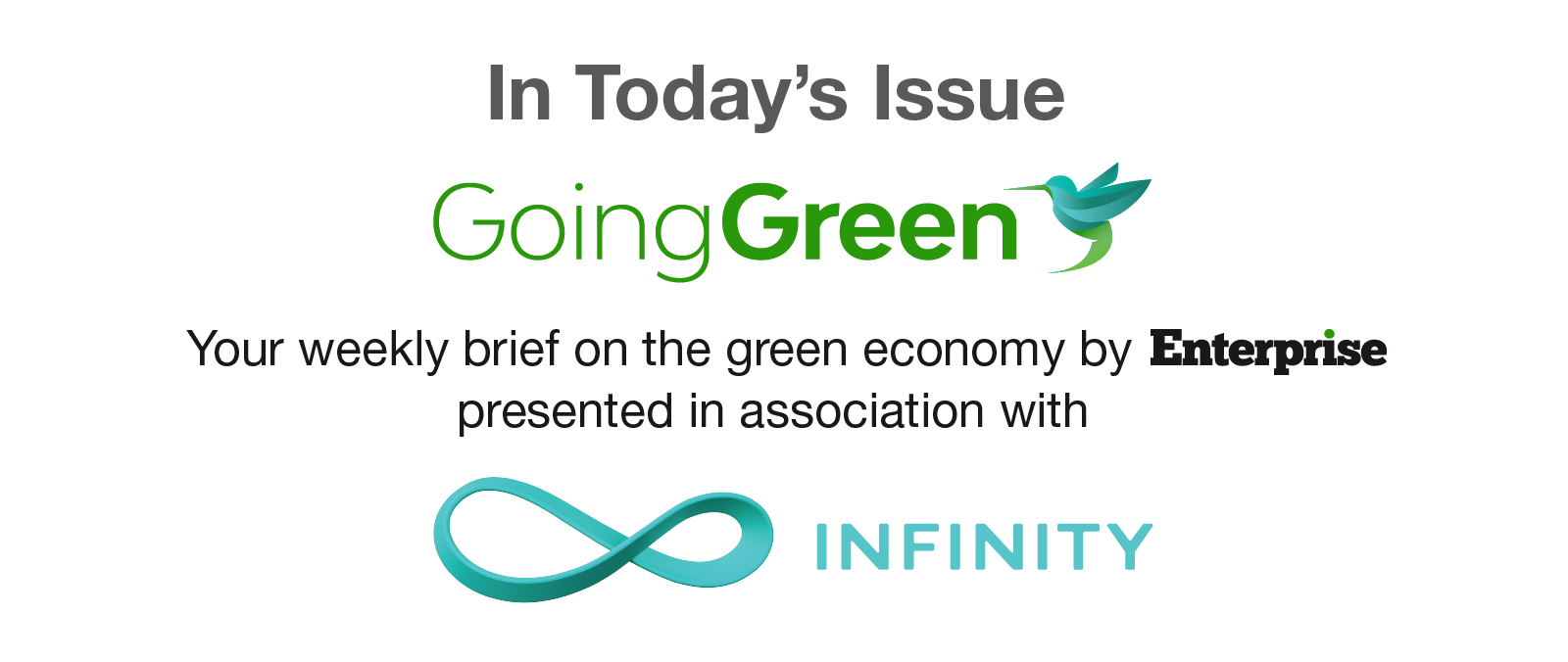 *** It's Going Green day — your weekly briefing of all things green in Egypt: Enterprise's green economy vertical focuses each Tuesday on the business of renewable energy and sustainable practices in Egypt, everything from solar and wind energy through to water, waste management, sustainable building practices and how you can make your business greener, whatever the sector.
In today's issue: We take a closer look at green fuels: what are they, where does the industry stand, and what more needs to happen to develop it in Egypt?