Monday, 13 March 2023
THIS MORNING: EGX falls more than 3% in biggest single-day loss since January
Good morning, wonderful people. We have 10 days to go until Ramadan — are you ready?
Hang your lanterns and prep your iftar menu: Thursday, 23 March will be the first day of Ramadan, according to the National Research Institute of Astronomy and Geophysics.
EGX WATCH- Shares on the EGX saw their biggest single-day loss since January yesterday, continuing a recent run of bad form that has left it down 10% from its recent high last month. The benchmark index fell 3.1% during trading yesterday to its lowest level in five weeks, leaving it up 9.2% year-to-date.
Almost every component finished in the red: Egypt Kuwait Holding was the only EGX30 constituent to see gains yesterday, finishing the session up 0.7%. e-Finance (-7.8%), GB Auto (-7.7%), and Ezz Steel (-7.3%) posted the biggest dips.
EGP WATCH- The EGP inched closer to the 31 mark against the greenback yesterday, easing two piasters to 30.96, according to central bank figures. The currency has slipped around 1% since the beginning of March, and some analysts have predicted larger falls in the coming weeks as we continue to grapple with a shortage of foreign currency.
HAPPENING TODAY-
The Danish PM is in town: Danish Prime Minister Mette Frederiksen is in Cairo for talks with President Abdel Fattah El Sisi and Prime Minister Moustafa Madbouly, her office said in a statement yesterday. The war in Ukraine, illegal immigration, climate, and regional security will all be on the agenda, according to the statement. Frederiksen arrived in the capital yesterday and will stay until tomorrow.
As is the Italian FM: Italian Foreign Minister Antonio Tajani is heading to Egypt after visiting the West Bank and Israel, Italian news agency ANSA said last week.
El Molla speaks at BEBA: Oil Minister Tarek El Molla will be guest of honor at a dinner organized by the British Egyptian Business Association (BEBA Egypt) at Cairo Marriott Hotel.
The SCZone is in Vietnam: Representatives from the Suez Canal Economic Zone (SCZone) are in Hanoi where they will meet with local businesses and investors in a bid to attract investment. The roadshow lasts through to Friday, 17 March.
THE BIG STORY ABROAD-
Dominating the conversation in the global business press this morning: All you SVB customers can breathe a sigh of relief after US authorities announced they would guarantee all deposits in a bid to prevent a wider banking crisis. We have the full story in this morning's news well, below. (AP | Reuters | Financial Times | Bloomberg | Wall Street Journal | CNBC | New York Times | Washington Post)
It's Oscars night: It's been a good night so far for folks behind All Quiet on the Western Front and Everything Everywhere All at Once, which between them have walked away with seven of the 15 awards announced so far. Here are the big wins so far:
Actress in a supporting role: Jamie Lee Curtis for Everything Everywhere All at Once.
Actor in a supporting role: Ke Huy Quan for Everything Everywhere All at Once.
Cinematography: James Friend for All Quiet on the Western Front.
Animated feature: Guillermo del Toro's Pinocchio.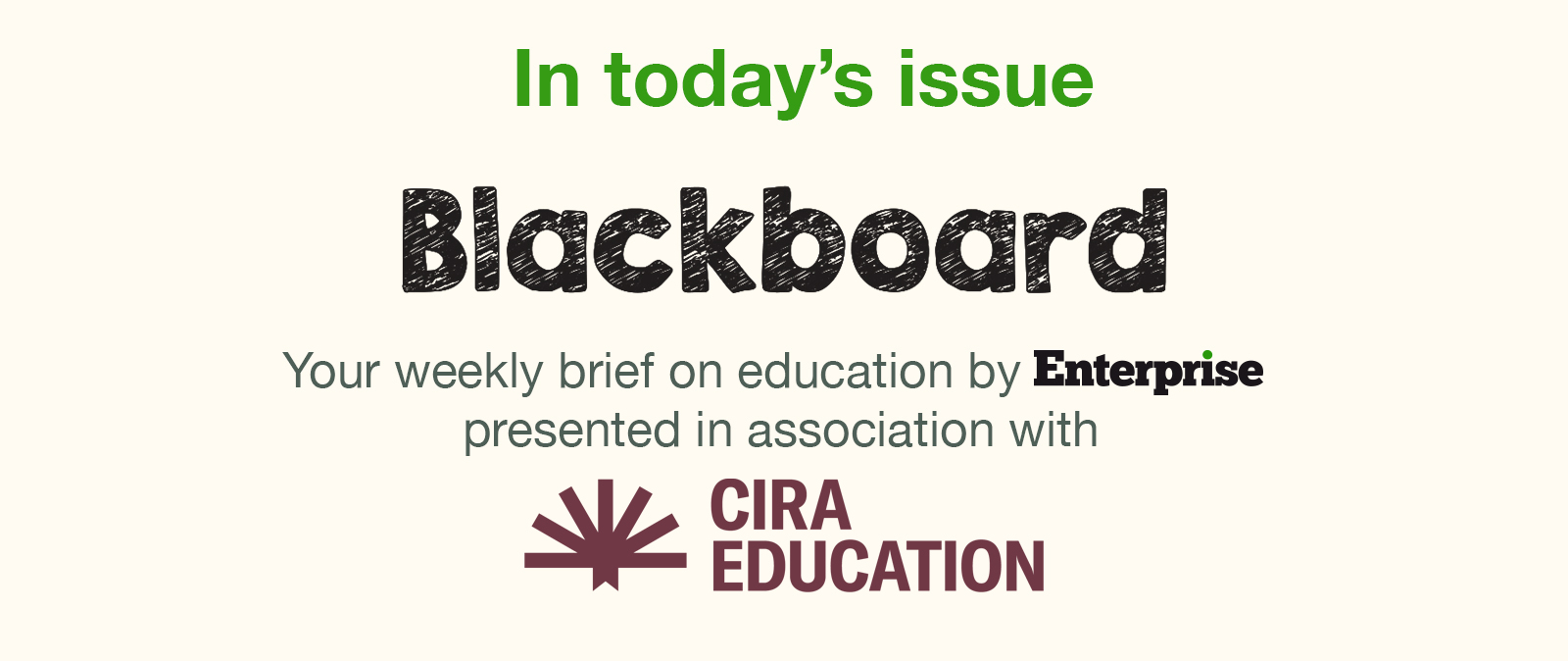 *** It's Blackboard day: We have our weekly look at the business of education in Egypt, from pre-K through the highest reaches of higher ed.
In today's issue: The Education Ministry recently launched a strategy to grow the number of vocational schools in Egypt and introduced a package of incentives and perks designed to reel in more private sector partners to develop these schools.