Wednesday, 18 January 2023
THIS MORNING: How long will 25% CDs last? PLUS: EFG Hermes could exit Pakistan, Jordan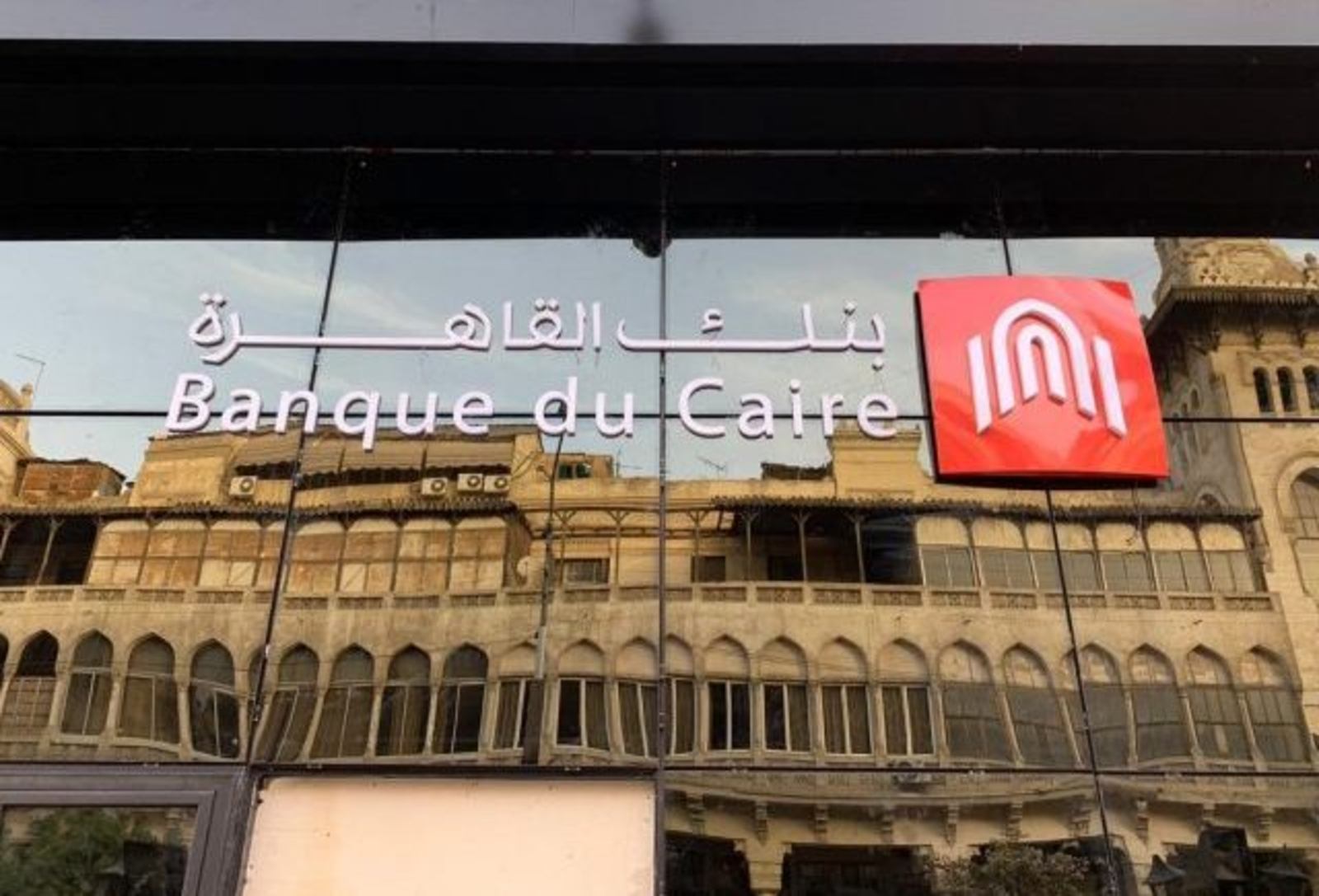 Good morning, wonderful people. The EGP continues to trade actively on the back of both local savers de-dollarizing and portfolio inflows from international institutional investors.
THE BIG QUESTION here at home: How long will high-yield CDs stay on the market?
State-owned Banque du Caire is now offering a one-year, 25% certificate of deposit (CD), the bank's website shows. As with the high-yield CDs on offer at the National Bank of Egypt and Banque Misr, subscribers can opt for a one-time payment of 25% when their CDs mature or go for a monthly payout at a reduced annualized rate of 22.5%, the statement reads. The minimum buy-in is EGP 1k and only individuals can buy.
Scramble for deposits: BdC follows other institutions including CIB and QNB Al Ahli (which now have 22.5% CDs) in offering a high-yield product to stem outflows of deposits to NBE and BM.
Don't expect the high-yield CDs to be around forever, bankers are warning. Banque Misr Chairman Mohamed El Etreby says the CDs at NBE and BM could be withdrawn in days — and by the end of the month at the latest. He was speaking in an interview with Kelma Akhira's Lamees El Hadidi last night (watch, runtime, 10:43.) CIB's acting retail banking CEO, Rashwan Hammady, also spoke with El Hadidi about the current CD craze (watch, runtime: 4:25).
The high-yield CDs at Banque Misr and the NBE have attracted a combined EGP 335 bn as of yesterday, including EGP 215 bn at the NBE and EGP 120 bn at Banque Misr, Banque El Etreby told Lamees.
---
Can we hit 30 mn tourists annually by 2028? The government wants to see Egypt welcome 30 mn annually by 2028, Tourism Minister Ahmed Issa said at AmCham's monthly luncheon this week, according to Youm7. The Madbouly government will launch a national tourism strategy this quarter with that goal in mind. Some 13 mn tourists visited Egypt in 2019.
YES, AND… Tourism is a key source of hard currency for the country — and it's not just a visitor numbers game. What we need to do is find ways to increase the average spend per tourist by improving our product and positioning. We recently spoke with Somabay CEO Ibrahim El Missiri and Travco Holidays General Manager Moataz Sedky about just this topic in our CEO poll on FDI and exports.
THE BIG STORY ABROAD-
The global "polycrisis" that has the chattering class in Davos fretting has hit close to home. The odds that 2023 will be a challenging year is the headline story at the World Economic Forum in Davos — with IMF boss Kristalina Georgieva telling CNBC yesterday that things will get worse before they get better. Growth will continue to slow throughout 2023 and bottom out by the end of the year before we move on to better things in 2024, she said, as we noted in yesterday's EnterprisePM.
THE HOMETOWN ANGLE- Frontier and emerging markets champion EFG Hermes says the global climate played heavily in its decision to explore a pullback from Pakistan, Jordan and (potentially) one other market. The high-profile EGX-listed institution is looking to "simplify its operations" and double-down on its core strengths as it aims to improve its return on equity and "better equip itself for the unfavorable global economic environment," it said yesterday afternoon in a regulatory filing (pdf).
Pakistan and Jordan account for no more than rounding errors on EFG Hermes' income statement — they accounted for less than 1% of revenues in both 9M 2022 and FY 2021.
Both potential exits are at early stages: EFG Hermes says it has received a binding offer for its operations in Jordan and an expression of interest in Pakistan.
Nothing else on the auction block: "We don't expect to exit any other markets (other than the aforementioned third market that is in advanced negotiations stage)," the firm said in its statement, though it noted that 2023 could see "additional efficiency-enhancing moves" as it continues to review operations.
MEANWHILE- It's day three in Davos. Running under the headline "Cooperation in a Fragmented World," today's sessions at the World Economic Forum kick off at 7:15am CLT and will run until 7pm. Here some of the key sessions to keep an eye out for:
And from our very own: International Cooperation Minister Rania Al Mashat will return to the Davos stage today at 11:15am for a session focused on the green transition. She'll also be back on Friday for a session on development finance. Planning Minister Hala El Said will join her Saudi counterpart and Emirati Economy minister in a session titled Between Liquidity and Fragility: Reforming in MENA tomorrow.
ICYMI- What went down on day two?
Egypt is among 45 partners pledging to help unlock the USD 3 tn of financing needed for the world to reach net zero by 2050 through the Giving to Amplify Earth Action initiative, the WEF said in a statement. "Egypt will work closely with the World Economic Forum to build effective and impactful philanthropic public private partnerships, and promote the role of the prominent 'P' – Philanthropy," International Cooperation Minister Rania Al Mashat said.
Al Mashat also joined US climate chief John Kerry, UN climate finance envoy Mark Carney, WEF President Borge Brende and other climate experts to discuss the role of public- and private-sector philanthropy in raising climate finance (watch, runtime: 47:30).
---
DATA POINT- Our annual water deficit has widened to around 30-35 bn cubic meters, forcing us to import foods that require high water consumption, Water and Irrigation Minister Hany Sewilam told MPs yesterday, without giving a comparative figure. The ministry manages to recycle some 21 bcm of water annually, he added, according to a ministry statement. For context, the Nile River provides around 55.5 bcm annually, with around another 3.5 bcm coming from groundwater and rainfall. The state needs an additional 8 bcm to carry out its massive land reclamation project in the Nile Delta, Sewilam added.
Don't blame GERD: The third filling of Ethiopia's upstream mega dam project has not yet impacted Nile river flows thanks to last year's high flood, Sewilam said, though he said it would have an impact in future and the government is monitoring the situation "on a daily basis."
ON A ROLL- The national handball team beat the USA 35:16 yesterday for a clean sweep of victories in all three of their group matches in the first round of the International Handball Federation's Men's World Championship in Poland and Sweden. The national team will now face Belgium at 5pm CLT on Thursday in Malmo, in their first match of the main group round.
HAPPENING TODAY-
Egypt + Jordan to attend GCC summit in Abu Dhabi today: President Abdel Fattah El Sisi and Jordan's King Abdullah II will today meet with leaders of Gulf Cooperation Council countries in the UAE, Oman News Agency reports, citing a statement by Omani authorities. The meeting comes a day after a summit between the Egyptian and Jordanian leaders and Palestinian President Mahmoud Abbas, amid a period of heightened tension in the Israeli-Palestinian conflict following the ascension of Israel's new far-right government. More on that in our Diplomacy section, below.
CIRCLE YOUR CALENDAR-
The House of Representatives has adjourned until Sunday, 29 January after three days of plenary sessions.
It's that time of year again: The Cairo International Book Fair will open its doors to the public at the International Exhibition Center in New Cairo on 26 January, according to Youm7. The event, which runs until 6 February, is expected to draw mns of visitors during the two weeks. The book fair has launched a mobile app for the event (get the Android version here.) Meanwhile, Ahram Online is out with a feature on how soaring paper prices have put a squeeze on the publishing industry ahead of the event.
Check out our full calendar on the web for a comprehensive listing of upcoming news events, national holidays and news triggers.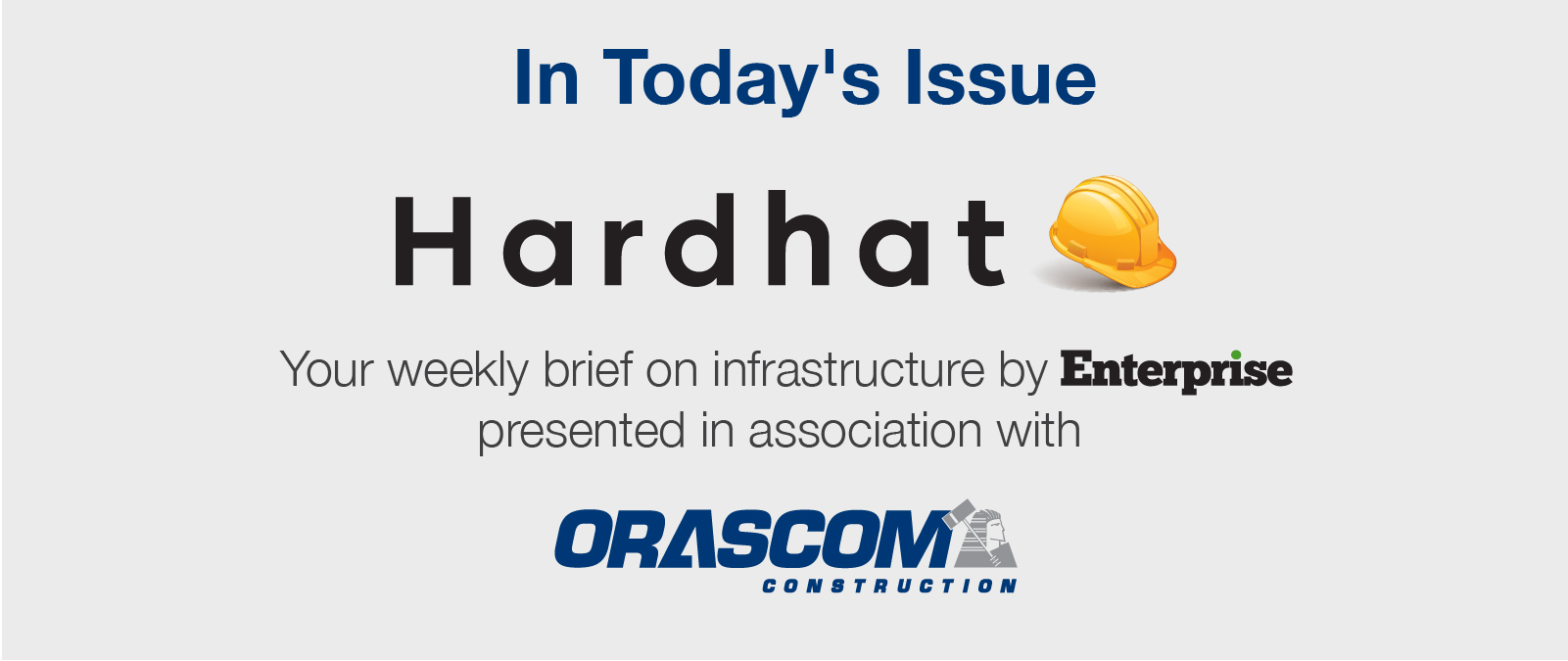 *** It's Hardhat day — your weekly briefing of all things infrastructure in Egypt: Enterprise's industry vertical focuses each Wednesday on infrastructure, covering everything from energy, water, transportation, and urban development, as well as social infrastructure such as health and education.
In today's issue: Will new amendments to the Contractors Compensation Act be enough to help builders out of a bind?