Tuesday, 17 January 2023
THIS MORNING: USD inflows rise to our local FX market
Good morning, wonderful people, and a very happy hump day.
THE BIG STORY here at home this morning is the central bank's announcement of an upswing in foreign inflows to local banks through the local foreign exchange market and other sources in recent days, helping to clear the imports backlog at ports. Read on directly below for the full story.
Elsewhere, rumors are swirling of a potential Gulf purchase of land and assets belonging to the state-owned parent company of Heliopolis Housing. And we bring you several silos worth of commodities news on everything from wheat, to corn, to subsidized bread.
EGP WATCH- The EGP continued to hold more or less steady against the USD yesterday, falling 0.1% to settle at 29.66, down from 29.63 at Sunday's close, according to the official central bank rate. The currency remains down nearly 20% from its 24.79/ USD level immediately before the central bank allowed it to slip further against the USD on 4 January, as authorities transition to a fully flexible exchange rate as agreed with the IMF.
Foreign investors poured some USD 925 mn into our local foreign exchange market in the three days since last Wednesday, 11 January, when the EGP fell more than 16% to an all time low of more than 32.00 to the USD before rebounding, according to a central bank press release. Interbank trading activity was up more than 20x on its recent daily average in the last three days, while FX inflows to banks were further boosted by local sources, remittances, and tourism, the central bank said, in what it called "positive indicators" for the local exchange market.
Not only hot money: Foreign investors are coming back to treasury bonds as well as short-term bills in a further sign of rising confidence abroad in our economy, Banque du Caire Chairman and CEO Tarek Fayed told El Hekaya's Amr Adeeb in a phone call (watch, runtime: 10:20), noting that our credit default swaps and Eurobonds are performing better in the secondary market.
The USD inflows allowed local banks to cover more than USD 2 bn of importers' requests since Wednesday, the CBE statement reads, in addition to requests from other clients. "Banque du Caire provided USD 150 mn to importers in the last three days and there's currently very little demand for FX by importers," BdC's Fayed told El Hekaya. The story also got coverage from Bloomberg, Reuters, and Arab News
So where does that leave the imports backlog at ports? There are still some USD 5.4 bn worth of imports stuck at our ports, Alaa Ezz, secretary-general of the Federation of Egyptian Chambers of Commerce (FEDCOC), was quoted as saying by Masrawy yesterday. Some USD 3..4 bn of that is accounted for by bulk goods — oils, wheat, corn, and soy —- that have likely remained in port storage silos at the request of importers who don't have the space to store them elsewhere, he added. Around USD 9.1 bn of goods were cleared from ports between 1 December at the end of last week.
Goodbye to 25% CDs from Banque Misr and the NBE? The two state-owned banks will withdraw within days the one-year, 25% certificates of deposit they introduced to the market on 4 January to helo curb inflation and dollarization, local media cites both banks as saying yesterday.
And hello to 25% CDs from Banque du Caire: The state-owned bank will soon introduce its own one-year, 25% CDs akin to those offered by the NBE and Banque Misr, BdC's Tarek Fayed told El Hekaya.
Investors have so far poured more than EGP 300 bn into the record-high yield CDs: That includes some EGP 200 bn at the National Bank of Egypt, and EGP 104 bn at Banque Misr, Al Borsa reports, citing the heads of the two banks.
---
WATCH THIS SPACE- Hassan Allam is working with the UK's export credit agency: Hassan Allam Holding and the UK's export credit agency, UK Export Finance, have signed an MoU to "increase cooperation in a number of projects across Africa," according to a joint statement (pdf) yesterday. The agreement aims to "secure inward investment into the UK and promote cooperation on financing projects and encourage trade between the UK and Africa as a whole," the statement said. The company declined to provide further information about the arrangement when we reached out yesterday.
---
THE BIG STORY ABROAD- It's all about China on the front pages of the international press this morning, as new data shows the country's population fell for the first time in decades last year, while its GDP grew only 3% — its slowest pace since 1976, excluding the pandemic year of 2020.
---
WHAT'S HAPPENING TODAY-
Cairo is hosting an Egyptian-Jordanian-Palestinian summit today: Palestinian President Mahmoud Abbas arrived in Cairo yesterday ahead of talks today with President Abdel Fattah El Sisi and Jordan's King Abdullah II.
The Egyptian Exporters Association is celebrating its 25th anniversary today in an event at the St. Regis Cairo Hotel from 6 pm, according to an invite sent to Enterprise.
IN THE HOUSE-
The House Economic Affairs Committee will today continue its discussion of the Unified Ins. Act, and Water and Irrigation Minister Hani Sewilam will face questions from MPs.
CIRCLE YOUR CALENDAR-
It's that time of year again: The Cairo International Book Fair will open its doors to the public at the International Exhibition Center in New Cairo on 26 January, according to Youm7. The event, which runs until 6 February, is expected to draw mns of visitors during the two weeks.
Check out our full calendar on the web for a comprehensive listing of upcoming news events, national holidays and news triggers.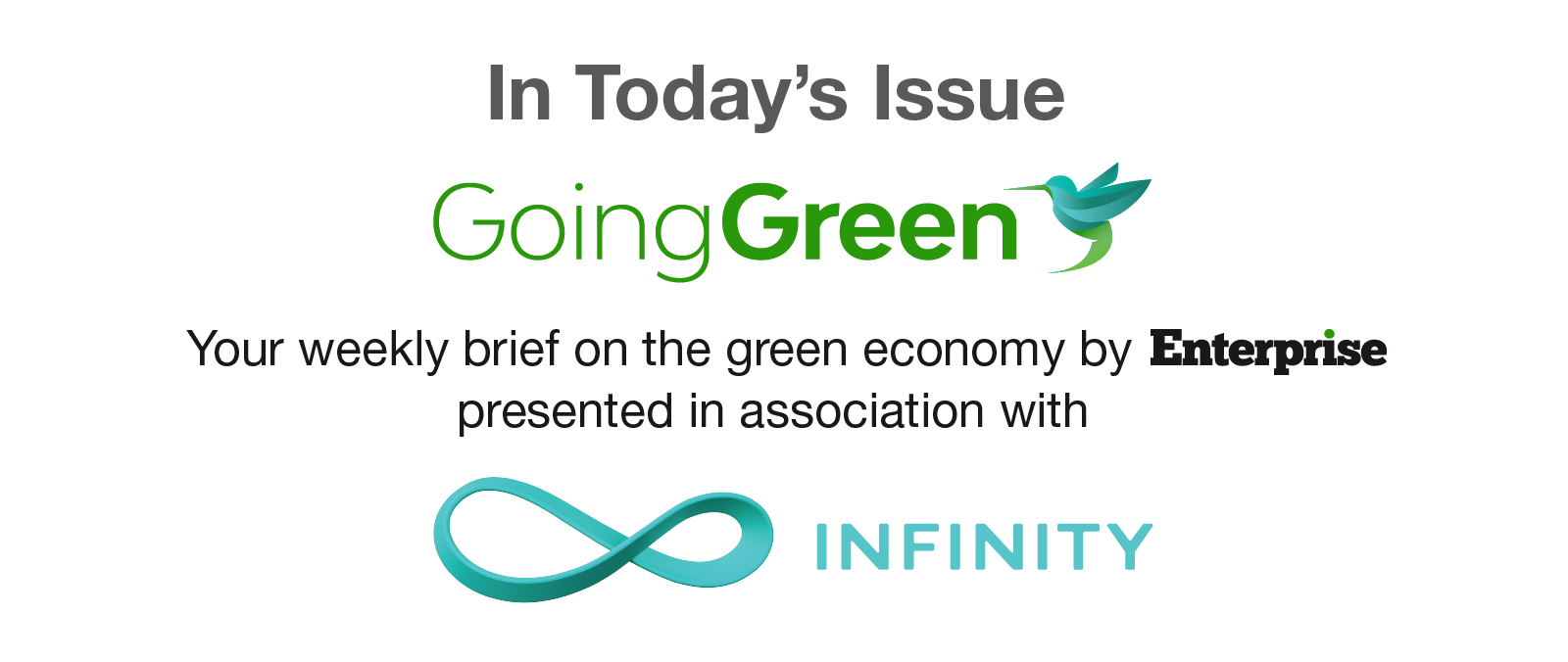 *** It's Going Green day — your weekly briefing of all things green in Egypt: Enterprise's green economy vertical focuses each Tuesday on the business of renewable energy and sustainable practices in Egypt, everything from solar and wind energy through to water, waste management, sustainable building practices and how you can make your business greener, whatever the sector.
In today's issue: The world is hotting up — and Egypt is no exception.