Monday, 26 December 2022
THIS MORNING: It's the last workweek of the year + Gov't is getting a move on with clearing import backlogs
Good morning, ladies and gents, and welcome to the last workweek of 2022. As is our custom around this time of year, we're taking stock of the past 12 months with our usual Year in Review series.
We begin this year's series with a look back at the big stories that ended up shaping much of 2022: Russia's war in Ukraine, which set off a massive ripple effect on the global economy and had serious knock-on effects here at home. For Egypt specifically, we grappled with a difficult combination of upended global commodity markets, soaring inflation, and an FX crunch that ultimately led to not one, but two devaluations of the currency this year.
---
Are import backlogs going to be cleared soon? Setting a plan to release all the goods currently stuck at our ports was the main focus of a meeting Prime Minister Moustafa Madbouly headed yesterday, along with cabinet members and representatives from the Central Bank of Egypt, according to a statement. Authorities are prioritizing commodities first, considering Ramadan is fast approaching, followed by goods required for manufacturing, including input materials, the statement says. Some USD 300 mn worth of food commodities — vegetable oils, meats, and legumes — were released from our backlogged ports last week, putting the total value of goods released since the beginning of December at USD 5 bn, cabinet spokesperson Nader Saad said in a statement. There are currently USD 9.5 bn worth of goods stuck in our ports that the government is working to release.
The CBE is cracking down on the abuse of credit and debit cards to secure FX, instructing banks in a circular (pdf) to notify it of any misuse of cards. The CBE noticed a spike in people using their debit and credit cards to secure FX from abroad despite having never left the country, amid foreign-currency purchase and withdrawal limits.
But it's giving out some exceptions for FX withdrawal limits: The Central Bank of Egypt has reportedly requested banks to waive the newly-introduced limits on hard currency withdrawals for Egyptians abroad who need the money for medical or educational purposes, last night's talk show hosts reported, citing a banking source. The exemptions also apply to those who traveled before the withdrawal limit announcement on 22 December and those with FX-denominated bank accounts. Al Hayah Al Youm (watch, runtime: 2:13), Ala Mas'ouleety (watch, runtime: 6:30) and Masaa DMC (watch, runtime: 8:18) all had coverage.
PSA #1- The Central Bank of Egypt is extending its tourism support initiative until March 2023, it said in a circular (pdf) yesterday. Hotels and tour operators can request extensions on their loan repayments during those three months, the circular said.
REMEMBER- Prime Minister Moustafa Madbouly issued a decree last month that will see the CBE stop providing funding for subsidized loans and pass the responsibility to the housing, finance and tourism ministries. The central bank currently backs soft loans for key areas of the economy, including construction, industry, agriculture and tourism, as well as mortgages and some cars. It has allocated hundreds of bns of EGP to financing borrowers in these sectors with loans at an interest rate of 8%.
PSA #2- We're getting another year-long waiver on fees for EGP e-payments and online transfers, according to a CBE circular (pdf). The exemption period will expire on 31 December 2023. The fee waivers were introduced during the first wave of the pandemic in March 2020 and have been periodically extended since, most recently in July.
PSA #3- Tourists will soon have to pay for their train tickets in foreign currency, Transport Minister Kamel El Wazir told El Hekaya (watch, runtime: 44:33).
---
CORRECTION #1- A story we picked up from the domestic press in Thursday's edition of EnterpriseAM incorrectly reported that one of the three consortiums qualified to bid on the Alexandria metro project is an alliance of Arab Contractors and France's Alstom. The consortium is led by our friends at Hassan Allam, and Arab Contractors is not part of the consortium, an executive at Hassan Allam confirmed to Enterprise. The story has been amended on our web edition.
CORRECTION #2- In last week's coverage of Pachin's awaited response to the takeover offer from Dubai's National Paints Holdings (NPH), we misreported Pachin's counsel in the proposed transaction. Pachin's counsel on the transaction was Shalakany Law Office. We have since updated the story on our website.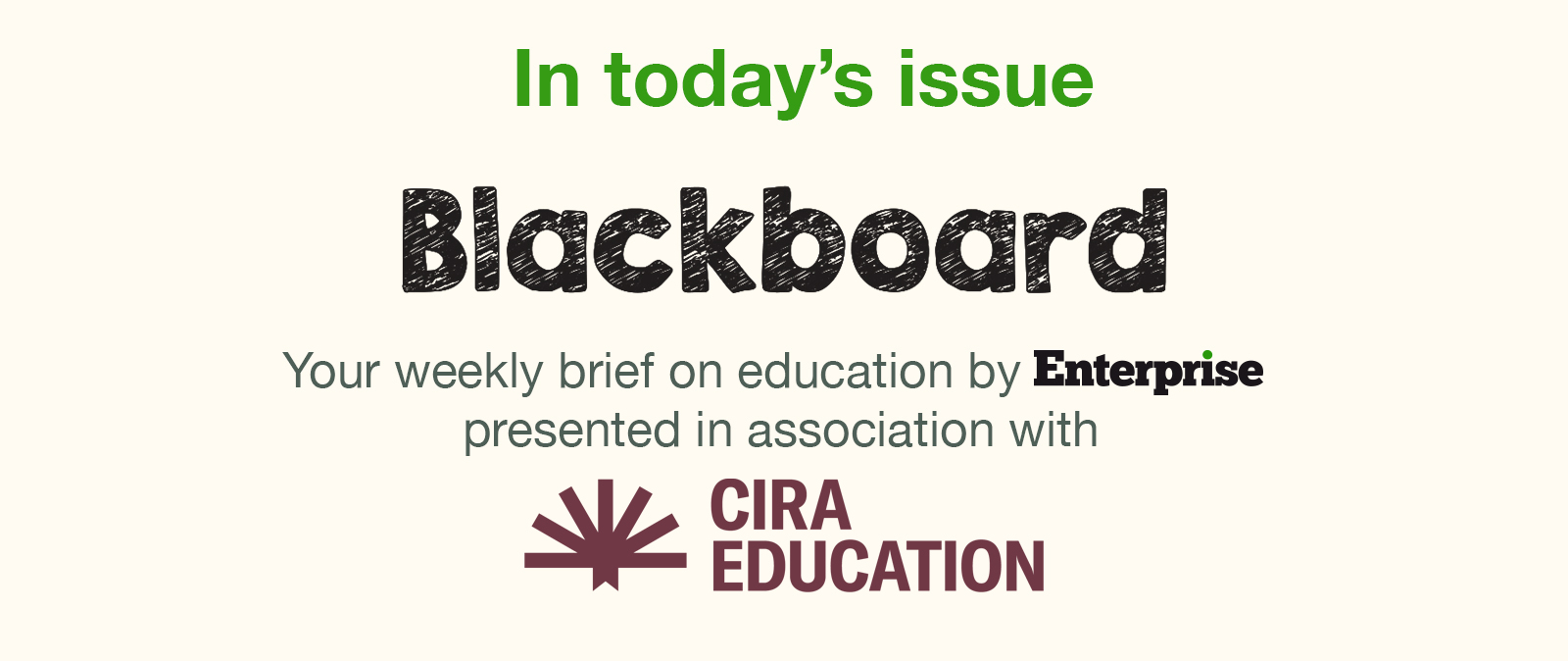 *** It's Blackboard day: We have our weekly look at the business of education in Egypt, from pre-K through the highest reaches of higher ed.
In today's issue: 2022 brought in a wave of cost pressures for schools and parents, giving up to the rise of buy-now-pay-later loans and a boom in pre-K investing. We continue to recap some of the big trends and developments in the sector this year with our year in review.