Wednesday, 7 December 2022
Digital nomad lifestyles pick up steam in the world of work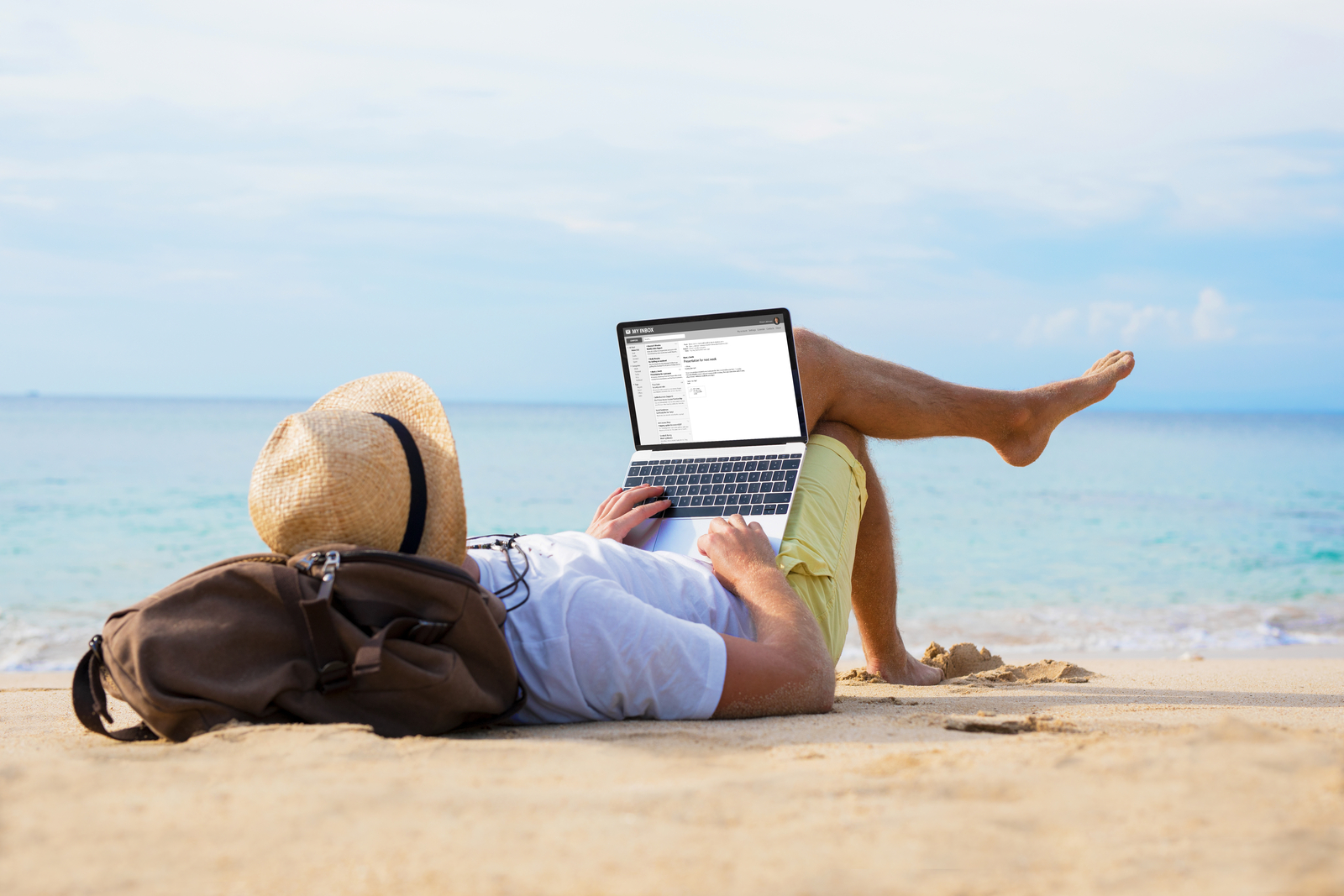 One of the lasting byproducts of covid-19 in the world of work: Being a "digital nomad." Digital nomads have recently been getting more attention in the professional world, as many large global firms allowed their employees to work remotely from anywhere in the world, at the same time as countries rolled out longer-term visas to lure more remote workers. The trend has picked up in many countries, including the US, where the number of employees in 2022 who call themselves digital nomads jumped 131% from 2019 to reach 16.9 mn, according to MBO Partners.
Digital nomads, by definition, are remote employees who combine work with travel. They pack their laptops and travel to work remotely and cut down on rent and costs from a few weeks to a few years. Some stick to one destination while others move around to various spots, according to the Financial Times. Many digital nomads are knowledge workers whose incomes surpass the EUR 2000-3500 monthly income criteria that the majority of European digital visa schemes set, which is part of the reason several cities are competing for them, the Wall Street Journal reports. Although other countries have a much lower criteria. Ecuador's digital nomad visa requires proof of a foreign source of income of at least EUR 1,266 per month which is three times Ecuador's basic salary, Euro News reports.
The demographics: In 2022, 47% of American digital nomads were millennials, 23% were Gen Xers, 17% were Gen Zers and only 13% were Baby Boomers, according to MBO Partners. Which adds up given that older workers are more concerned about covid-19 and are less likely to adhere to a nomadic lifestyle as the pandemic continues. Males also constituted a greater percentage of digital nomads at 59% while females constituted 41%.
Where do they go? Several destinations have emerged as hotspots for digital nomads with at least 30 counties introducing remote-work visas since 2020. In Europe, Greece, Italy, Spain, Portugal and Croatia have all launched visas aimed at luring in remote workers. Bermuda, Costa Rica and Indonesia all have as well. "I am increasingly convinced the number of foreign tourists who are interested in staying in Indonesia will increase and will automatically have an impact on economic revival," Indonesia's Tourism Minister said, Reuters reports.
Is it all it's cracked up to be? If working from a sunny beach or a small European cafe sounds too good to be true, that's because it's not so simple. There is a substantial amount of red tape to get past to become a digital nomad. "It requires as much planning and paperwork as it does whimsy and wanderlust," the WSJ reports. Many workers have taken the plunge only to realize they're encountering issues with Wi-Fi, visas, taxes and just loneliness/homesickness. However the remote-work visas being introduced have helped make the process easier. Some just get tourist visas and that they extend by leaving and reentering the country to avoid having to get resident or worker visas, Vice reports.
There are also benefits: US citizens, regardless of where they live, are required to file and pay income taxes. However, many are eligible for a deduction on foreign income taxes if they live in a country that has a tax treaty with the US, the WSJ reports.
Some digital nomads have created problems for their employers: During the height of the pandemic, some workers took off to random destinations, where their companies weren't registered or covered by ins., without considering the legal ramifications. One company reports being caught off guard by tens of thousands of USDs in taxes, registration fees and penalties it owed for not registering in another state, after a remote employee that had been working from there's personal income taxes altered a state that the company had a presence there, according to the WSJ. Since then some companies have had to restrict where their employees can work as they've become aware of the "potential legal and cybersecurity liabilities."
The locals weigh in: Locals have complained that digital nomads hike up rent prices and in some instances have been disrespectful bars near temples in Bali turn into late night parties, The Financial Times reports. Others have complained that nomads break up communities by creating demand for Airbnbs. A resident in Mexico city explained that her building's owners began forcing out its tenants and converting their apartments into Airbnbs, apartments identical to hers are rented out for seven times as much per month on the app, Vice reports. In October Mexico City inked a partnership with Airbnb to attract digital nomads to the city partially by encouraging hosts to offer better rates for longer stays.