Tuesday, 29 November 2022
THIS MORNING: One week to go until the Enterprise Climate X Forum + More friendly winks from Turkey
Good morning, wonderful people, and happy hump day. One week from today — right about now — a bunch of us will be heading toward the Grand Egyptian Museum to get ready to meet many of you at the Enterprise Climate X Forum. It's our first-ever large-scale event, with more than 200 C-suite execs, bankers, investors, DFI folks and more set to join us to talk through what we think is the world's largest and most exciting industry.
More on that below…
MEANWHILE: It's another macro-heavy kind of day here at home. Topping headlines: The central bank is reportedly looking at ways to shore up our FX liquidity. That can't come too soon for the auto industry, which saw sales fall once again in October on the back of import jams. The one ray of sunshine: The economy grew 4.4% in the first quarter of the state's current fiscal year. That has prompted the Planning Ministry to revise its full-year forecast to 5.0% (down by 0.5 percentage points), but still a ray of sunshine compared to what many emerging markets are facing right now.
WATCH THIS SPACE- Turkey could appoint an ambassador to Egypt within months, Turkish Foreign Minister Mevlut Cavusoglu told reporters in statements picked up by Reuters. Cavusoglu's statements came one day after Turkish President Recep Tayyip Erdogan hinted at the possibility of meeting with President Abdel Fattah El Sisi again as Cairo and Ankara work on restoring ties after nearly a decade of hostility. El Sisi and Erdogan's first, informal meeting on the sidelines of the World Cup in Qatar last week triggered a "flurry" of negotiations over the weekend between Egyptian and Turkish intelligence officials, Reuters reports, as the two countries appear to accelerate moves to mend a decade-long rift.
HAPPENING TODAY-
Is today the day the Senate signs off on the wildcat building bill? Senate Speaker Abdel Wahab Abdel Razek postponed for a second day the Senate's final vote on legislation aimed at making it easier for owners of illegal buildings to go legit. The bill should now pass in a special session being held today.
The House Manpower Committee will continue hearings on the new draft Labor Act for a second day today, with representatives from the Federation of Egyptian Industries (FEI) and the Egyptian Trade Union Federation expected to attend. The bill, which was approved by the Senate in February, extends both maternity leave and notice periods, caps working hours, and changes minimum raise increments, among other things. We have more on the bill's finer points here.
NO LONGER HAPPENING TODAY-
Russia has postponed weeklong nuclear talks with the US that were set to kick off in Cairo today, Reuters reports, citing a statement by the US State Department. "The Russian side informed the United States that Russia has unilaterally postponed the meeting and stated that it would propose new dates," the US said. The Russian Foreign Ministry confirmed to Reuters the postponement of the talks, which had aimed to discuss resuming mutual nuclear inspections between Washington and Moscow.
WORLD CUP UPDATE-
It's day 10 of the World Cup: Teams in Group A and B face off today (all times CLT):
Ecuador v Senegal (5pm)
Netherlands v Qatar (5pm)
Iran v USA (9pm)
Wales v England (9pm)
There were lots of goals yesterday:
Cameroon made a thrilling comeback against Serbia to tie 3-3.
Ghana v South Korea was another nail-biter, with the African side netting a final goal for a 3-2 victory, after South Korea scored twice within three minutes in the second half to level the game.
Brazil secured its spot in the knockout stage, beating Switzerland 1-0 after Casemiro fired a stunning 83rd minute goal.
Portugal was the third team to reach the knockout stage after France and Brazil, defeating Uruguay 2-0. That game was interrupted when a protester carrying a rainbow flag and wearing a shirt that read "Respect For Iranian Women" ran onto the pitch, Reuters reports.
MORNING MUST READ-
We're on our way to a greener aviation industry: Rolls Royce and easyJet successfully used green hydrogen instead of traditional jet fuel to power an aircraft engine, the carmaker said in a statement. Traditional jet fuel emits 3.16 kg of carbon per kg of fuel consumed, but the statement does not provide figures for the emissions from using green hydrogen. The companies are planning on carrying out further tests to prove that hydrogen is a safe alternative to jet fuel.
THE HOMETOWN ANGLE- Egypt is working to position itself as a regional hub for green hydrogen, having signed framework agreements for nine green hydrogen and ammonia facilities in the Suez Canal Economic Zone worth a combined USD 83 bn during COP27.
SOUND SMART- Pundits believe that shipping could be one of the first hard-to-decarbonize industries that could really adopt hydrogen, providing a unique in for the SCZone and Egyptian producers.
DATA POINT- Our LNG exports are expected to rise 14% y-o-y by the end of the year to 8 mn tons, 90% of which has been directed to Europe to meet growing demand as Egypt looks to replace Russian supply, Oil Minister Tarek El Molla said, according to the State Information Service. The government is aiming to export USD 1 bn-worth of LNG per month by January as it looks to capitalize on the European energy crunch and position the country as a regional energy powerhouse.
DATA POINT #2- The government secured some USD 10.3 bn worth of climate funding agreements for its flagship Nexus on Water, Food and Energy (NWFE) program at COP27, International Cooperation Minister Rania Al Mashat told President Abdel Fattah El Sisi yesterday, according to an Ittihadiya statement. Al Mashat had previously estimated the sum at around USD 10 bn. The NWFE program seeks to implement some USD 15 bn worth of projects to turbocharge the country's green transition, including an energy project worth USD 10 bn and eight food security, agriculture, and irrigation and water projects.
MARKET WATCH-
More on how the week ahead could mark a turning point for oil markets: The world is gearing up for a planned price cap on Russian crude and a defining OPEC+ meeting next Monday, but the jury's out on how these fundamental shifts in the way the market operates will impact global oil prices and supply, the Financial Times writes in its Big Read. As uncertainty abounds on whether or not the EU will move to completely ban imports of Russian crude, analysts speculate that markets will be in for significant supply tightening come spring, once it becomes clear that Europe is serious about an embargo on Russian oil.
How Russia will react to Western sanctions is also uncertain thus far, with some expecting it to stop at nothing to fight back against Western countries supporting a price cap or embargo. Nevertheless, analysts at Bernstein expect supply to fall and prices to hit USD 120 a barrel next year, even amid a recession. Oil trader Vitol sees Russian exports dropping by as much as 1 mn barrels a day. "We don't know how this market is going to function after a certain date. The adjustment will be dramatic… it's going to be confrontational and it's going to be volatile," says one oil analyst at S&P Global Commodity Insights.
---
** CORRECTIONS- In a story last week, we concluded that the Madbouly cabinet was not rushing to restart the state privatization program. In point of fact, the statement from Cabinet Spokesperson Nader Saad at the time had said only that ministers were closely monitoring economic and market conditions globally and locally. The statement did not mention a delay in the program. The story has since been corrected on our website and we extend our apologies to Amb. Saad.
In yesterday's issue we inaccurately quoted a statement from the cabinet on Prime Minister Moustafa Madbouly's meeting with CBE Governor Hassan Abdullah earlier this week, where the two discussed facilitating FX for imports of strategic and critical goods. They did not suggest that there had been a slowdown in the pace of clearing imports from customs. We have corrected the story on our website.
---
THE BIG STORY ABROAD-
The international press is still keeping a close eye on China after demonstrations broke out across the country against the country's strict covid restrictions over the weekend. China analysts are telling Reuters and the AP how they expect President Xi Jinping could respond to the unprecedented civil disobedience. The Financial Times focuses on the impact of the protests on global financial markets (global equities and crude prices dropped, while the USD got yet another boost.)
Meanwhile, Apple's shares closed down 1.4% yesterday as ongoing unrest at the world's biggest iPhone factory in China fuels supply worries, Reuters reports.
Mohamed Mansour, co-founder and CEO of Infinity is joining us for the Enterprise Climate X Forum, taking place at the Grand Egyptian Museum. Are you? We're proud to announce that our friend Mohamed Mansour is going to be speaking at the forum on why he thinks climate is the biggest business and investment opportunity of our generation. He is joined on stage for that discussion by Amr Allam, co-CEO of Hassan Allam Holding (Amr and Mohamed are working on a ton of projects together) and Sherif El Kholy, partner and head of MENA at Actis (a longtime investor in climate themes).
They're not the only ones: Among the top execs, bankers, and development finance folks speaking at the conference are: Todd Wilcox, CEO and deputy chairman of HSBC Egypt; Tarek El Nahas, group head of international banking, Mashreq; Khaled Hamza, director and head of Egypt at European Bank for Reconstruction and Development (EBRD); Simon Kitchen, head of strategy at EFG Hermes Research; Nader Abushadi, group treasurer at Dar Group; Karim Hussein, managing partner at Algebra Ventures; Aly El Tayeb, CEO and co-founder of ShiftEV; Jorgo Chatzimarkakis, CEO of Hydrogen Europe; and Leslie Reed, Mission director for Egypt, USAID.
Topics and live interviews will include:
What is green hydrogen, why is it important, and what signs will tell us that USD 85 bn in framework agreements are real?
How CEOs across global emerging markets are dealing with climate change.
What's the difference between sustainability-linked and climate finance? How much do CEOs need to know about their supply chain?
Meet the startup and VC in line to be Egypt's first climate bn'aires.
For the full agenda please click here.
** Have you confirmed your attendance? We'll be sending you on Sunday, 4 December the QR code you'll need to gain admission to the Grand Egyptian Museum, along with a Google Maps link and some other pointers.
CIRCLE YOUR CALENDAR-
Payment and fintech conference Pafix is being held as part of Cairo ICT 2022 through Wednesday at the Egypt International Exhibition Centre in New Cairo. The conference kicked off yesterday.
EGX-listed Pachin will brief shareholders on acquisition offers it has received in its ordinary general assembly on Tuesday, 20 December, according to an EGX disclosure (pdf). Dubai-based National Paints Holdings is offering to purchase 100% of Pachin for EGP 29 per share — far outbidding earlier offers from Universal Building Materials and Chemicals (Sipes) and Saybad Industrial Investment that have since been withdrawn.
Check out our full calendar on the web for a comprehensive listing of upcoming news events, national holidays and news triggers.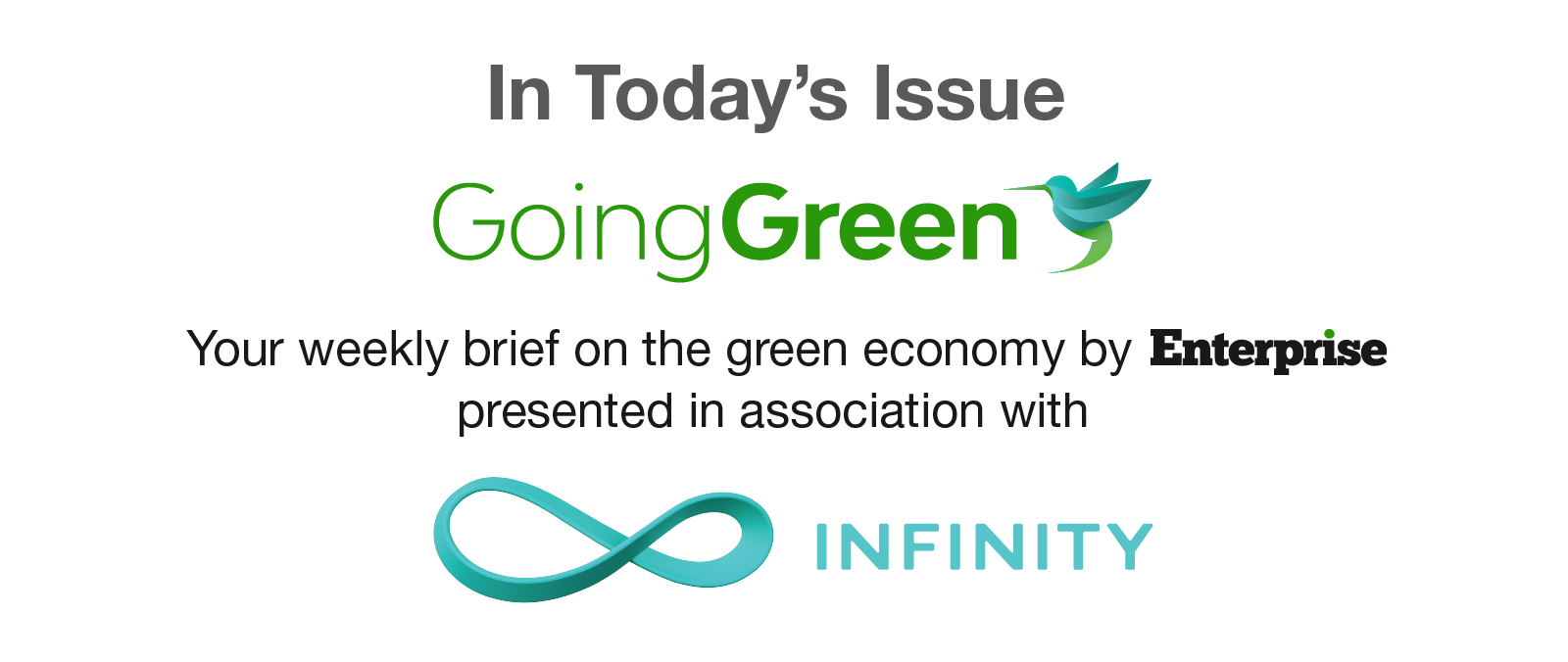 *** It's Going Green day — your weekly briefing of all things green in Egypt: Enterprise's green economy vertical focuses each Tuesday on the business of renewable energy and sustainable practices in Egypt, everything from solar and wind energy through to water, waste management, sustainable building practices and how you can make your business greener, whatever the sector.
In today's issue: We ask if pioneering coral farming techniques could help repair damage to our Red Sea reefs, which are vital for biodiversity and tourism.