Tuesday, 22 November 2022
THIS MORNING: Gov't in no hurry to restart IPO program + Nafeza's air freight rollout pushed back indefinitely
Good morning, wonderful people, and happy hump day. COP is now in our rearview, and our reward is a massive bolus of business news, only some of which is linked to climate.
Still need some climate news? Head over to Enterprise Climate, which this morning has a look at the next steps for the Madbouly government's massive hydrogen program as well as the prospects (or lack thereof) for a green World Cup.
The Madbouly government is cautiously observing markets ahead of a decision on the privatization program: Prime Minister Moustafa Madbouly and key ministers along with leaders of Egypt's sovereign wealth fund met yesterday to discuss the state privatization program, according to a cabinet statement yesterday following a meeting between. Cabinet spokesperson Nader Saad emphasized the ministers were closely monitoring economic and market conditions globally and locally.
REFRESHER– The government is looking at how and when to reboot its privatization program with recent listing changes and a new pre-IPO fund set up by the Sovereign Fund of Egypt in September. The fund will offer stakes in state-owned companies to strategic investors and sovereign funds ahead of listing them on the bourse.
Banque du Caire doesn't appear to be in a rush to restart its plans, last week gaining approval from the FRA to push the deadline for finishing IPO procedures to the end of 1Q 2023.
Conditions in the Egyptian financial markets have improved in recent weeks with the return of foreign investors following the central bank's decision to float the currency and the announcement of a staff-level agreement with the IMF for a new loan program at the end of last month. The benchmark EGX30 index has gained almost 18% since the end of October, putting it up 4.2% year-to-date. This is a stark reversal of fortunes from just four months ago when shares had fallen to their lowest level since November 2016.
GO DEEPER- EFG Hermes investment banking boss Mostafa Gad thinks there are two(ish) ways for the state to kickstart the IPO program by taking a page from the playbook that the UAE has very successfully used to build one of the hottest IPO markets in the world right now.
---
Nafeza rollout to air freight pushed "until economic conditions stabilize": The rollout of the Advance Customs Information (ACI) customs system to air freight has been pushed for a second time to give importers, customs brokers, shipping agents and overseas companies more time to get used to the system amid volatility in the global economy, the Finance Ministry said in a statement. Use of the ACI for air freight was due to become compulsory on 1 January, having already been pushed back from an original October start date. The ministry will now extend the trial period until local and global conditions are stable, the ministry said.
ALSO- One of the world's oldest still-used Jewish cemeteries reopened in Cairo on Sunday after three years of restoration work supported by our friends at the US embassy. The Bassatine cemetery was restored with funding from the State Department, and US Charge d'affaires David Rubinstein was on hand for the event. There's plenty more detail in this statement from the folks at the embassy. More of this, please.
HAPPENING TODAY-
It's day 3 of the World Cup: Teams in groups C and D play their first games of the tournament today, with two of the favorites in action (all times CLT):
Argentina v Saudi Arabia (12pm)
Denmark v Tunisia (3pm)
Mexico v Poland (6pm)
France v Australia (9pm)
The tournament came to life yesterday after a tedious opener on Sunday, with a flurry of goals ⁠— and plenty of controversies ⁠— as teams in groups A and B played their opening games. Iran's 6-2 thrashing by England made the day's headlines (as much for the number of goals as for the political undercurrents), while a closely fought game between Wales and the US ended 1-1. Senegal and the Netherlands closed out Group A in a game that saw the "Iron Tulip's" Dutchmen grab two late goals against the west African side that struggled without their injured talisman, Sadio Mane.
After only four games played, there are already plenty of talking points, many of them not football-related:
AND- Egypt may not be in Qatar, but our balls are: A chunk of the official match balls being kicked around in Qatar are proudly made at home by Forward Egypt, according to a statement by the cabinet.
MEANWHILE-
In the House today: Tourism Minister Ahmed Eissa will answer questions from MPs on the ministry's tourism promotion program and its plans to restore antiquities.
The two-day Fingerprint Summit starts today at the Nile Ritz Carlton Hotel. Speakers include Finance Minister Mohamed Maait and Planning Minister Hala El Said.
THE BIG STORY ABROAD-
The crypto world is continuing to reel from the demise of FTX:
Shares in Coinbase are tanking: Coinbase saw its share price fall more than 8% yesterday, continuing a sell-off that has seen the crypto exchange hit its lowest level since it IPOed in April 2021. The company's shares have tumbled more than 25% during the past four trading sessions as fears of contagion from the FTX collapse continue to stalk the markets. (CNBC)
Genesis is warning of bankruptcy: Crypto investment bank Genesis has said it could file for bankruptcy if it doesn't secure fresh funds for its lending unit. The company needs to raise at least USD 1 bn to prevent it from going under, but several days of talks have yet to bear fruit. (Bloomberg)
Never run promotion for shady crypto bros: The Golden State Warriors are the latest to learn this lesson the hard way after they were hit by a class-action lawsuit from an FTX customer alleging they had fraudulently promoted the now-bankrupt crypto exchange, according to Reuters. The NBA champions follow NFL quarterback Tom Brady and tennis star Naomi Osaka to face legal issues for their ties to FTX founder Sam Bankman-Fried, who 'earned' his USD bns and gained mainstream legitimacy by big-time speculation in the crypto markets. SBF and others at the company now face a wave of lawsuits for allegedly misusing customer funds.
Are you a C-suite executive or investor and want to attend our Enterprise Climate X Forum? Drop us a note on climatexrsvp@enterprisemea.com to signal your interest, letting us know your name, title and where you work.
The event takes place on Tuesday, 6 December 2022 at the Grand Egyptian Museum.
CIRCLE YOUR CALENDAR-
The US and Russia will hold nuclear talks in Cairo next week: Washington and Moscow will discuss resuming mutual nuclear inspections during week-long talks from Tuesday, 29 November through to 6 December, Russian Deputy Foreign Minister Sergei Ryabkov said, according to CNN. Ryabkov last week downplayed expectations of reaching an agreement in the Cairo talks, which will look into re-implementing the New START Treaty that allows Washington and Moscow to inspect each other's weapons stocks. Inspections came to a pause in 2020 thanks to the pandemic.
The deadline to apply for the Chicago Booth Executive Program in El Gouna is Sunday, 27 November. The two-week program, which kicks off in March 2023, offers executives from Egyptian public and private sector the skills to help them "become a better leader for your organization and support Egypt's growth in the years ahead."
Check out our full calendar on the web for a comprehensive listing of upcoming news events, national holidays and news triggers.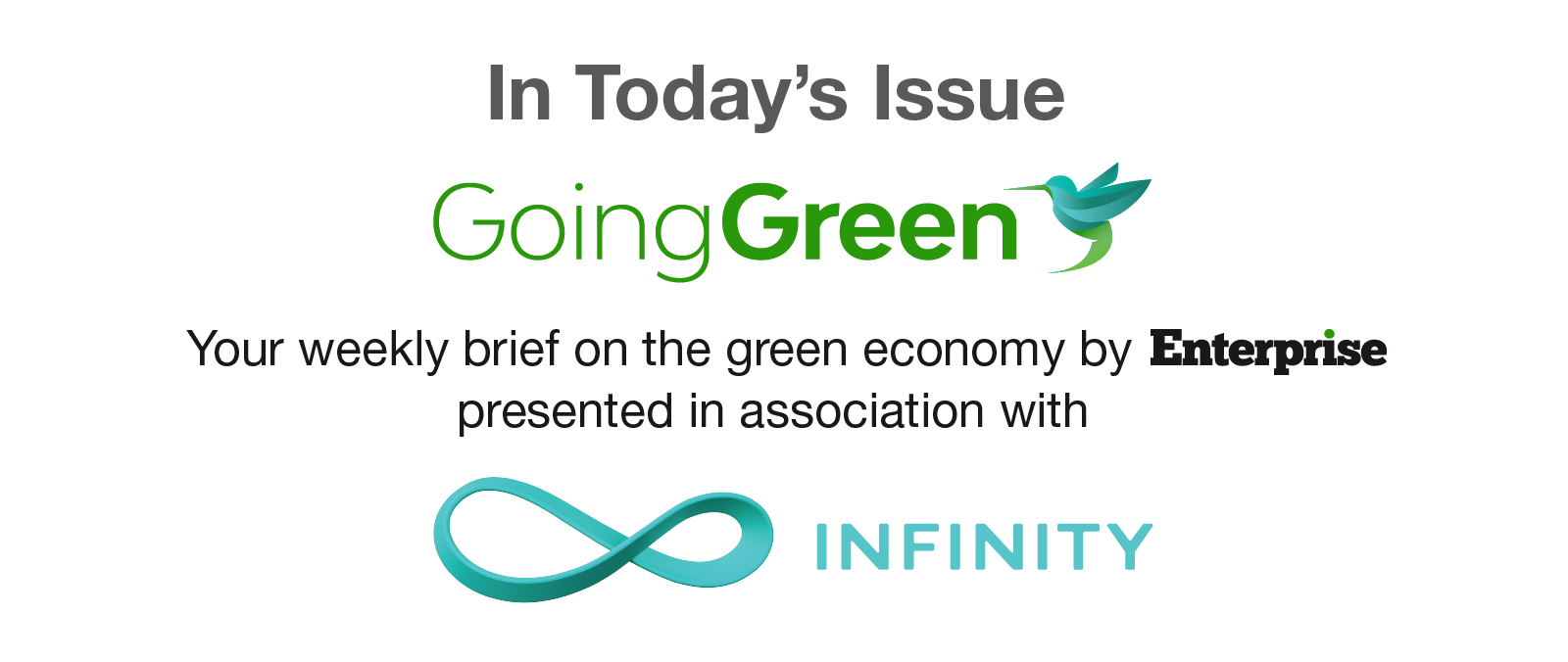 *** It's Going Green day — your weekly briefing of all things green in Egypt: Enterprise's green economy vertical focuses each Tuesday on the business of renewable energy and sustainable practices in Egypt, everything from solar and wind energy through to water, waste management, sustainable building practices and how you can make your business greener, whatever the sector.
In today's issue: We take a closer look at the Sharm El Sheikh Guidebook for Just Financing, the landmark climate finance roadmap for developing countries launched by the International Cooperation Ministry during COP27.
CORRECTED ON 28 NOVEMBER
A previous version of the story had incorrectly concluded that the cabinet would likely delay the state privatization program. The statement from Cabinet Spokesperson Nader Saad had said only that ministers were closely monitoring economic and market conditions globally and locally. The statement did not mention a delay in the program.