Thursday, 17 November 2022
THIS MORNING: Two days left of COP27 and an agreement remains elusive
Good morning, friends. You may now rejoice: It is not just the last workday of the week, it is the final workday of COP27. We hope you're looking forward as much as we are to some downtime this weekend.
PSA- Your weekend weather forecast is excellent if you're reading us in the capital city. Expect a mix of sun and clouds with a daytime high of 25°C tomorrow and Saturday and an overnight low of 12°C.
HAPPENING TODAY-
There are just two days left of COP27 and climate negotiators appear no closer to an agreement: "I think we have a larger than normal number of lingering issues," the special representative of the COP27 Presidency, Wael Aboulmagd, said yesterday. "We would have hoped under the current circumstances to see more willingness to cooperate and accommodate than we are seeing." The EU's climate chief, Frans Timmermans, was similarly cautious. "I think we still have a long way to go. But I remain hopeful that we can come to good conclusions," he told the Associated Press.
Egypt has been trying to push countries to compromise on several contentious issues, foremost among which is the question of "loss and damage" (i.e. who will pay to decarbonize developing countries and help them mitigate and adapt to the effects of climate change). But divides between the global north and south on the path forward for climate financing remain stark, and participants in the talks have voiced frustration over the lack of progress.
Remember: The slow pace of progress means that delegates could remain in Sharm El Sheikh past Friday in order to reach an agreement.
Some good news: G20 countries have restated their commitment to keeping global warming within 1.5°C and called for a "phasedown" of coal, a move that was welcomed by the COP27 Presidency. We have the full story in this morning's EnterpriseClimate.
It's Solutions day in Sharm, with sessions focusing on accelerating climate change adaptation through innovation, green bonds and carbon markets, resilient health systems, lots of loss and damage, and entrepreneurship.
Today will also see the launch of Egypt's sustainable cities initiative by officials from the World Bank, bilateral development partners, international financing institutions and several experts with expertise in cities sustainability and resilience, the Local Development Ministry said yesterday.
ALSO- The resident 15-year-old makes her stage debut today as Juror Number Six in a production of 12 Angry Jurors. Thoughts, prayers and good wishes gratefully accepted. Break a leg, kiddo.
NEXT WEEK-
The 2022 World Cup starts next week: Qatar and Ecuador will get the 2022 World Cup underway on Sunday. The two teams will kick off at the 60k-capacity Al Bayt Stadium at 18:00 CLT after the opening ceremony (17:00 CLT), kicking off the tournament that will clog all of our sports feeds (and the EnterprisePM sports section) for the next four weeks.
** Keep your eyes on your inboxes on Friday: We'll be out with our guide to the tournament when we publish this month's Your Wealth at the appointed hour on Friday morning.
JOIN US FOR OUR ENTERPRISE FANTASY WORLD CUP LEAGUE. Sign up with the code SZJ507VP to compete against other members of the Enterprise community. The top finisher will take home something special from us.
MPs return from their two-week break on Sunday. On the agenda for next week are discussions on amendments to the Telecommunication Regulation Law and a law restructuring Al Azhar.
WATCH THIS SPACE- A new strategy for foreign investment: The Senate is drafting a new strategy for foreign investment in a bid to boost the inflow of hard currency into the country, Speaker Abdel Wahab Abdel Razek said this week.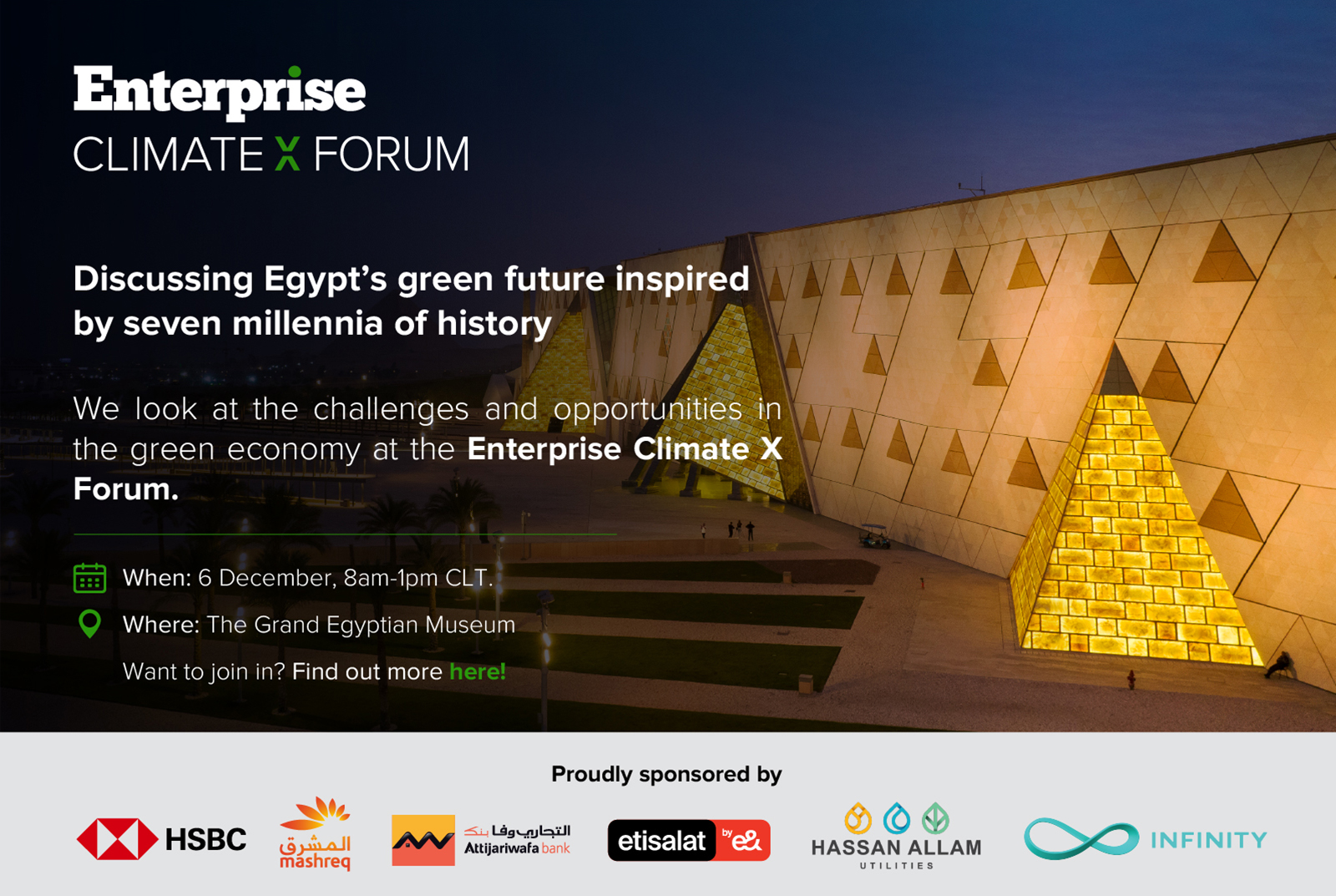 ** TAP HERE OR CLICK THE IMAGE ABOVE to learn more about the Enterprise Climate X Forum, our 6 December event at the Grand Egyptian Museum. Interested in attending? Drop us an email at climatexrsvp@enterprisemea.com.
THE BIG STORIES ABROAD-
The US has returned to divided government after the Republicans finally sealed a majority in the House more than a week after the midterm elections. The GOP yesterday won the all-important 218th seat to gain control of the lower house, splitting control of the legislature with the Democrats which last week retained the Senate. The story is dominating the headlines in the US where journalists are asking what this means for Biden's legislative agenda for the remainder of his presidential term. (Associated Press | Reuters | New York Times | Washington Post | Wall Street Journal)
Nato dials back Russia tensions following Poland missile strike: Poland and Nato have said that a missile strike that killed two people in a Polish village on Tuesday was likely a stray fired by the Ukrainian military. "There is nothing, absolutely nothing, to suggest that it was an intentional attack on Poland," Polish President Andrzej Duda said, in comments backed by Nato chief Jens Stoltenberg.Ukrainian President Volodymyr Zelensky has rejected the claims, saying he is "certain" it was fired by Russian forces. (AP | Bloomberg | Reuters | WSJ)