Wednesday, 9 November 2022
Egypt has just lined up as much as 25 GW worth of wind projects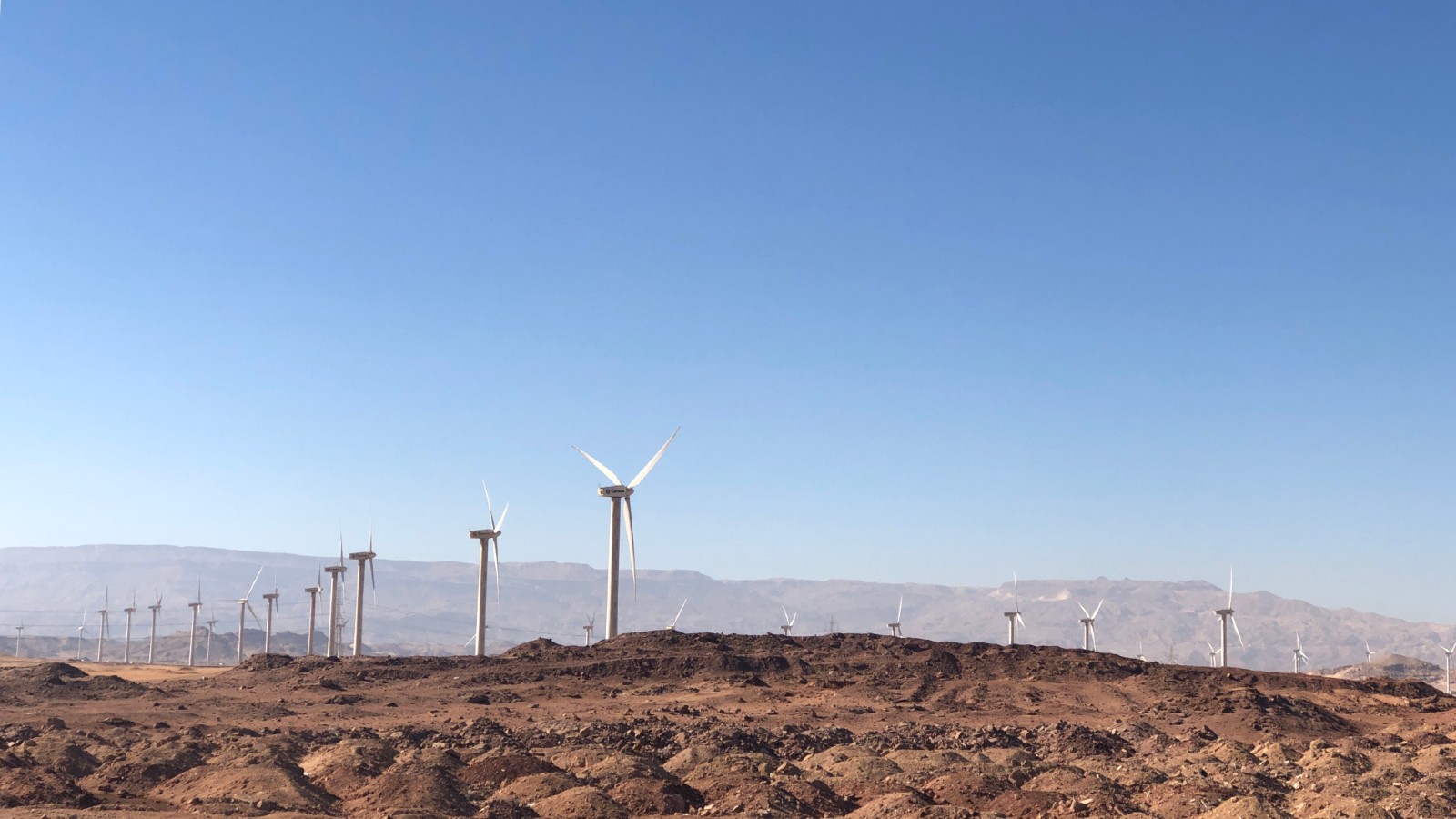 Egypt lined up commitments for up to another 15 GW of wind power yesterday, bringing to 25 GW the total new wind-power generation capacity it has locked in recent days.
25 GW: That's A LOT of power. It's almost half of the country's current installed capacity, which at the end of 2021 stood at 59.5 GW. It is also more than 7x greater than the country's total renewable-energy generation capacity, which was 3.4 GW at the end of last year.
All of this is good news for export revenues + renewables targets: Ramping up domestic renewable energy production will us to (a) export energy to Europe, Africa and the GCC, (b) allow the government to increase the amount of natural gas it ships abroad, and (c) take us a long way toward the state's target of sourcing 42% of our energy from renewables by 2030.
Yesterday's big announcement: Our friends at Infinity Power and Hassan Allam Utilities together with long-time partner Masdar will build a 10-GW onshore wind farm in Egypt, set to be one of the largest in the world, the companies said in a joint statement (pdf) yesterday. The agreement was signed on the sidelines of COP27 in Sharm El Sheikh yesterday with President Abdel Fattah El Sisi and UAE President Mohamed bin Zayed on hand for the event.
This would give Egypt two of the world's largest wind farms: The news comes just a week after Saudi renewable energy developer ACWA Power signed an MoU to build a 10-GW wind farm in Egypt with the country's state-owned electricity firms. The Masdar and ACWA plants would be two of the largest wind farms in the world after the Gansu project in China, which has a planned capacity of 20 GW. Currently, Egypt's largest wind farm is the 545-MW facility in Zafarana.
Just one of these plants is enough to make a huge dent in Egypt's emissions: The Masdar-Infinity-Hassan Allam plant will have the capacity to produce nearly 48k GWh of clean energy a year, offsetting some 23.8 mn tons of CO2 emissions. This is equivalent to around 9% of the country's total emissions, according to the statement. It would also help Egypt cut its spend on natural gas by USD 5 bn a year, it said.
How much is it costing? At least USD 10-12 bn, Hesham El Gamal, general manager at Infinity, told CNBC Arabia (watch, runtime: 8:41). He set a timeline of five years including feasibility studies until the project's completion.
ALSO YESTERDAY- Scatec wants to add 5 GW to its Egypt wind portfolio: Norwegian renewable energy developer Scatec will look at building new wind projects in Egypt with a combined capacity of 5 GW. The firm signed an MoU with the Egyptian Electricity Transmission Company (EETC) and the New and Renewable Energy Authority (NREA) which will see it conduct feasibility studies for the proposed project, Scatec and the cabinet said yesterday.
OMAN EYES INVESTMENT IN 1.1 GW SUEZ WIND FARM-
Oman could invest up to USD 150 mn in ACWA's Suez wind farm: Oman's sovereign wealth fund could acquire up to 10% of ACWA Power and Hassan Allam Holdings' USD 1.5 bn, 1.1 GW wind farm in the Gulf of Suez after signing an MoU yesterday, the Saudi developer said in a statement. That would see the fund invest as much as USD 150 mn in the project, according to our math.
Refresher: ACWA and Hassan Allam signed in June a 25-year power purchase agreement with the Egyptian Electricity Transmission Company (EETC) to develop a 1.1 GW wind farm in the Gulf of Suez. The USD 1.5 bn project is expected to reach financial close by 4Q 2024 and begin commercial operations by the end of 2026. Hassan Allam Holdings currently owns a 25% stake in the project, while ACWA Power holds the remaining equity.
SOLAR FUNDING FROM EBRD-
EBRD lends TAQA Arabia USD 5.5 mn for solar plant: The European Bank for Reconstruction and Development (EBRD) will lend USD 5.5 mn to TAQA Arabia's renewables subsidiary to build and operate a 7-MW solar plant in Minya, the bank said in a statement. The plant will supply electricity to Qalaa Holdings subsidiary ASCOM Carbonate and Chemicals Manufacturing under a 25-year power purchase agreement (PPA), covering some 16% of the company's annual electricity needs. ACCM laid the plant's foundation stone last month. The loan comes as part of the EBRD's lending program to green private-to-private renewable energy projects. The Global Environment Facility (GEF) is contributing 10% of the finance.
New project, same players: The EBRD loaned TAQA PV USD 4.2 mn back in 2020 for a 6-MW solar plant supplying electricity to Qalaa Holdings' Dina Farms, which kicked off operations late last year. The project was the first corporate PPA financed by the EBRD in Egypt.