Wednesday, 12 October 2022
THIS MORNING: The IMF's crystal ball is dark and stormy
Good morning, lovely people, and happy almost-Thursday.
All eyes remain fixed on Washington DC this morning as the IMF and World Bank annual meetings continue.
On the home front, it's a good day on Planet Startup as two pharma companies snag funding rounds and the Nclude fintech fund gets a boost from Mastercard.
THE BIG STORY AT HOME AND ABROAD are one and the same today: Everybody's gazing into the IMF's crystal ball after the Fund released its latest global growth projections — and it ain't looking too sunny. IMF economists are warning that countries will have to walk a very thin line between over- and under-tightening if they want to curb inflation without also causing growth to stagnate. The Fund is predicting contractions in a third of the world's economies next year — and while we're still set to register strong growth here in Egypt, the picture isn't looking quite as bright as it did a few months ago. We have the full rundown in this morning's Economy section, below.
The IMF executive board has still not released its public meeting schedule. The body would have to approve any new assistance program for Egypt. Senior Egyptian officials and members of the banking community are all in DC for the meetings.
MEANWHILE- The EGP continued its slow slide against the greenback, easing nearly 2 piasters yesterday to hit a new low of 19.7268 against the greenback. The EGP has lost around a quarter of its value against the greenback this year, including the snap 15.9% devaluation in March.
The question on everybody's lips: How much further will the EGP slide before an IMF loan package is announced.
COUNTDOWN TO COP- 26 days to go until the Sharm El Sheikh climate summit, ladies and gentlemen.
***
Take our EV survey: Are you an ex-petrolhead shopping around for your first electric vehicle? EV-curious and wondering what all the fuss is about? Or are you not ready to say goodbye to that sweet smell of benzene as you wait at the gas station?
We want to hear from you: We're taking the pulse on how the nation feels about Egypt's nascent EV transition. Take a few minutes to fill out our short survey. We'll be back with the results in a couple of weeks.
***
CIRCLE YOUR CALENDAR-
Bread reform committee should get House approval on Sunday: The House will approve Supply Minister Ali El Moselhy's proposal to form an ad hoc committee to look into possible changes to the country's massive bread subsidy program during its session on Sunday, 16 October, head of the House agriculture committee Hesham El Hossary told reporters yesterday.
The EGX is looking to drum up interest in listed companies on a roadshow to Dubai and Abu Dhabi later this month, an EGX source told Enterprise. The bourse has tapped Al Ahly Pharos to help manage the roadshow, with EGX boss Rami El Dokany set to meet with as many as 100 regional and international financial institutions, the source said.
We're celebrating 50 years of ties with the UAE in a three-day event in Cairo from 26-28 October, under the slogan "UAE and Egypt … One Heart," according to a statement. The event will highlight the economic and investment ties the two countries have built over the decades, as well as cultural links.
Fuel prices to rise this month? We're expecting the government to hike fuel prices for the seventh consecutive quarter when the fuel pricing committee meets this month. Fuel prices have risen by as much as 28% over the past 18 months in response to heightened international oil prices, which surged earlier this year on the back of Russia's invasion of Ukraine.
Smart Green Governorates shortlist coming next month: Egypt's Smart Green Governorates initiative will announce the full shortlist of 60 projects for the initiative at a conference early next month, according to a cabinet statement. The initiative's technical committee is currently in the process of whittling down the shortlist from 162 projects to 60 (10 projects from each of the six categories), which will be presented to a national jury to select the final 18 projects. These will be showcased to investors at COP27.
Check out our full calendar on the web for a comprehensive listing of upcoming news events, national holidays and news triggers.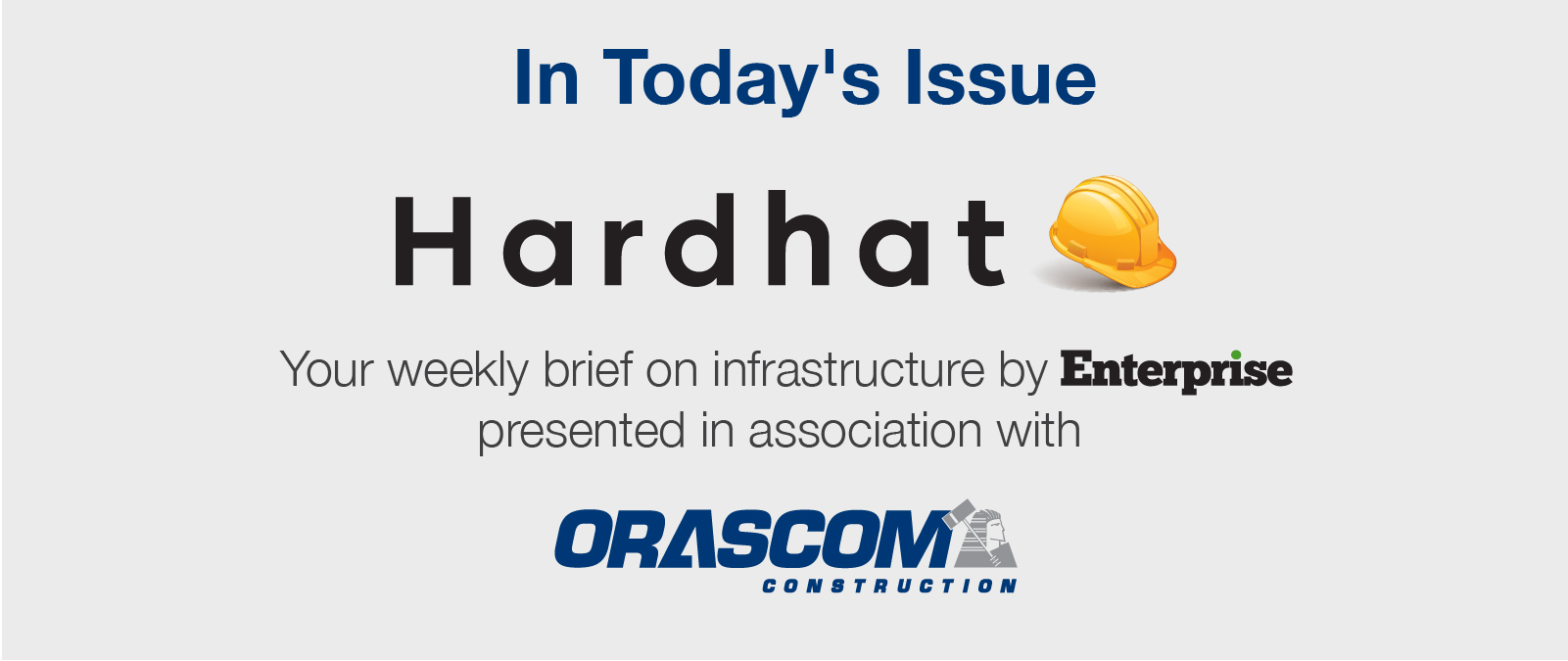 *** It's Hardhat day — your weekly briefing of all things infrastructure in Egypt: Enterprise's industry vertical focuses each Wednesday on infrastructure, covering everything from energy, water, transportation, and urban development, as well as social infrastructure such as health and education.
In today's issue: We take a closer look at how cement and brick makers are set to respond to recent natural gas price hikes.