Friday, 7 October 2022
Egyptian brands that should be on your radar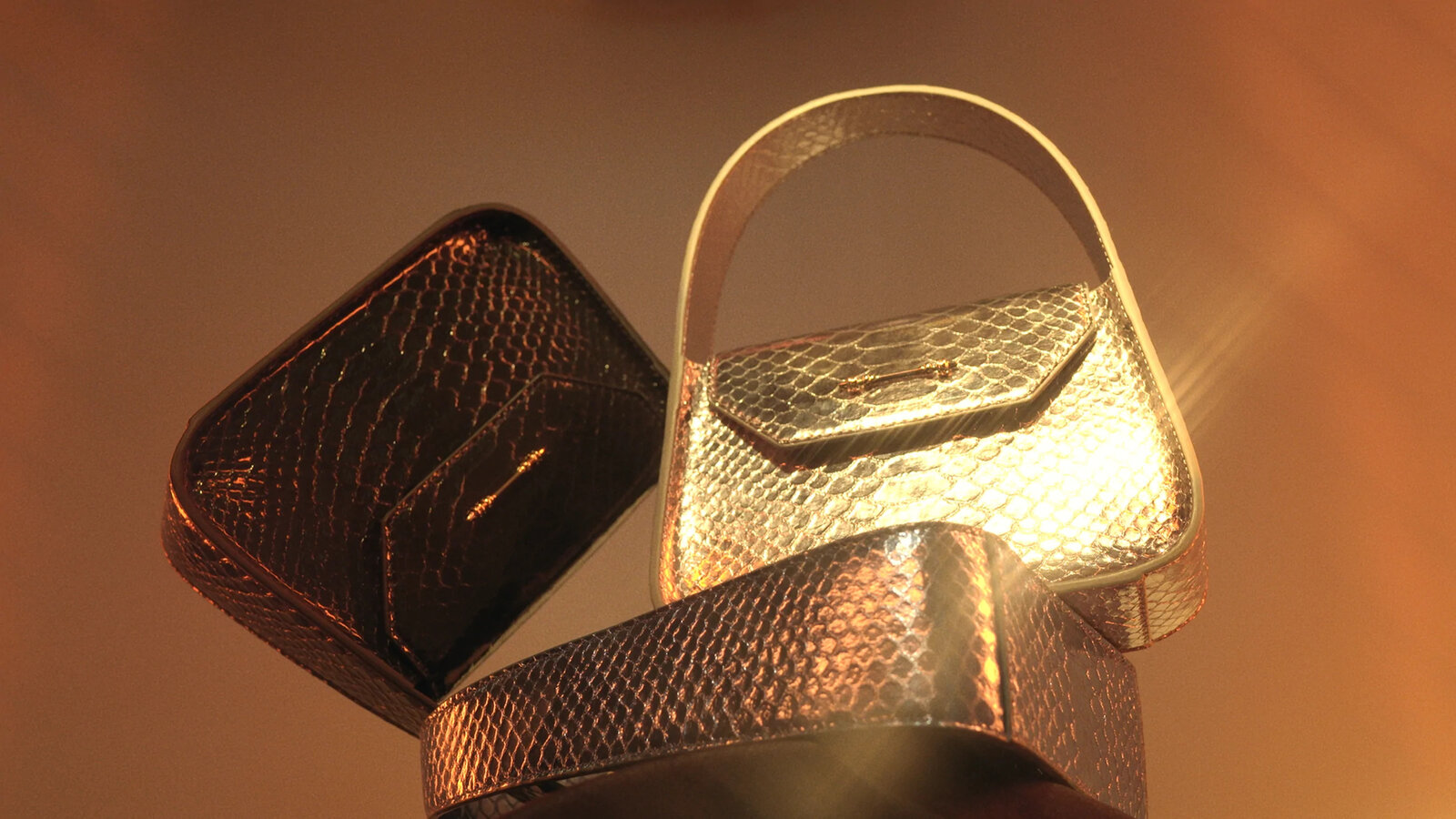 Egyptian chic: Here are just a select few of the local brands who bring their take on an Egyptian aesthetic — and make us feel seriously acquisitive.
For the luxury lovers:
Azza Fahmy broke onto the jewelry scene in the late 1960s, becoming one of the first women apprentices in Cairo's historic jewelry quarter, Khan El Khalili. Fahmy's first collection was inspired by Nubia and traditional Egyptian architecture, according to the brand's website — and she has continued to draw inspiration from Egyptian heritage and culture. Her luxury designs often feature Arabic calligraphy, her signature, with traditional proverbs and poetry inscribed into the pieces. Fahmy designed pieces for iconic actress Souad Hosseny and worked with the renowned director Youssef Shahine on designing jewelry for some of his movies. Fahmy currently has stores across the MENA region as well as in London and the United States. We sat down with Fatma Ghaly, partner and CEO of Azza Fahmy, back in 2020.
Accessories brand Okhtein was founded by Egyptian sisters Aya and Mounaz Abdel Raouf. Their 2014 bag line incorporated quality Egyptian brass craftsmanship, while the sisters used their social media smarts to market the brand, Forbes reports. The brand has since taken off and has been worn by several A-list celebrities including Beyonce, Demi Moore and Emma Watson. Investment fund Bidayat acquired a stake in the handbag brand last year, Okhtein CEO Mohamed Abdel Raouf told Enterprise, without disclosing the financial details of the agreement. The brand's pieces are sold at retailers around the world including Bloomingdale's in the UAE, Harvey Nichols in Saudi Arabia, Saks in Bahrain, Harrods, Browns, and Les Suites in France.
Maison Yeya is a French-Egyptian global luxury fashion house founded by Yasmine Yehia, whose career was catapulted after she was selected as a contestant on LBC's Mission: Fashion in 2008 and subsequently mentored by iconic designer Elie Saab, according to the brand's website. The company, which operates out of the UAE, is best known for its bridal design but also creates couture and ready-to-wear pieces. The brand received international media attention Jennifer Lopez wore one of its designs to the BAFTAs in 2019, Forbes Middle East reports. It has since been worn by members of the Arab world's royal families, model Chrissy Teigen and Egyptian actress Mona Zaki amongst others.
And for the streetwear fanatics:
Affordable fashion brand In Your Shoe was founded by Ezz Tarek and Amr Kawashti. The company started off making socks in all kinds of fun prints, but as demand for socks faltered during the pandemic lockdown they expanded their line, adding printed pajama pants, which garnered a good response and boosted revenues. They then slowly rolled out bucket hats and fanny packs, and ultimately decided to turn the company into a full fashion brand, offering everything from men's swimwear and women's dresses to laptop sleeves. The company also has a unisex category with gender-neutral garments. The brand has two brick and mortar stores and is looking to open more.
Each of Bohemian brand Fufa's collections has been inspired by a destination in Egypt. The brand's founder Farah El Ashiry creates digital prints inspired by different areas and prints them on locally sourced sustainable Egyptian fabrics, which are then made into the final garments at local factories. Part of the manufacturing process is carried out by women artisans in each destination, providing them with a source of income.
Egyptian eyewear brand Nile Eyewear was founded by entrepreneur Ahmed Hamdi in 2014. He began manufacturing the glasses locally and selling them at pop up shops along the North Coast and in malls around Cairo. Hamdi constantly changes up the available collections, making limited quantities of each design to ensure that the pieces remain unique and exclusive. Nile Eyewear is now sold at Arkan Mall, Capital Business Park, Mall of Arabia, Mall of Egypt and Downtown Mall.