Monday, 26 September 2022
THIS MORNING: The Enterprise Fall 2022 Reader Poll lands in this afternoon's PM + LNG exports higher than thought in 21-22
Good morning, everyone and welcome to a reasonably quiet Monday morning. Think of it as a karmic (or cosmic) breather — with central and cabinet officials looking to get us out of the current bottleneck, 2023 planning in full swing at corporates, 3Q earnings season about to kick off, and the House set to come back into session on Saturday … it's probably best we enjoy a light morning without complaint.
TODAY'S MUST READ- We're running the results of our Enterprise Fall 2022 Reader Poll in today's edition of EnterprisePM, which will be in your inboxes at 3:15pm CLT. Highlights include the EGP : USD rate you good people are using to prepare your 2023 budgets as well as your views on investment, M&A activity and whether you see yourselves outperforming your competition in the year ahead.
Reader surveys have been a regular part of Enterprise since we started publishing eight years ago this week. We're looking forward in the coming weeks to running our first Enterprise Climate reader poll. Enterprise Climate is the first of our new series of daily, MENA-focused industry publications — taking deep dives into the region's most important industries.
Your engagement with Enterprise Climate is off the charts — thank you, all of you, for having made it a success beyond our wildest dreams on launch day.
Do you think your industry is compelling enough to read about every day? Drop us a note on patrick@enterprisemea.com and let's talk. We're lining up our next two industries now, and one of them is still TBD.
---
Speaking of climate polls (not ours): CEOs around the world want governments to take the lead on climate action through smart regulation and good public policy, according to a Cambridge university study. That notion rings true with CEOs and other senior execs in Egypt: Even those among you who are making climate a significant part of your business tell us in private that the process would be a whole lot easier with (smart) government-mandated requirements. You can read more about Cambridge survey in this morning's Enterprise Climate.
---
WATCH THIS SPACE #1- SODIC owner Aldar Properties is looking at the new administrative capital, CEO Tala Al Dhiyebi said during talks in Cairo yesterday, calling it "one of the most promising markets in the Arab world."
WATCH THIS SPACE #2- The economic conference is happening — we just don't know when: Prime Minister Moustafa Madbouly confirmed to reporters yesterday that the government is still planning to hold an economic conference before the end of the month (read: this week), but declined to give a date or a location. On the agenda: The final draft of the state ownership document, trade policy, and industrialization.
DATA POINT- Egypt's LNG exports hit USD 8 bn in FY 2021-2022: Egypt's liquefied natural gas (LNG) exports reached USD 8 bn last year, according to an infographic released by the cabinet yesterday. The figure is higher than the USD 6.5 bn recently cited by Oil Minister Tarek El Molla, who said the government will target USD 8.5–10 bn in natural gas revenues in FY 2022-2023.
---
Fall isn't just PSL season — it's time to load up on new books and TV shows. We've just finished Stephen King's Fairy Tale and recommend it unreservedly. King, particularly when writing outside of the horror genre (as he is here), is simply one of the best English-language storytellers working today.
Looking to bulk up your TBR pile or watching queue? Start here:
---
HAPPENING TODAY- Defense Minister Mohamed Zaki is en route to the UAE for talks expected to last several days.
HAPPENING THIS WEEK-
PSA- Get into (almost) all museums for free tomorrow: The Tourism Ministry is celebrating World Tourism Day on 27 September by waiving entrance fees to almost all of its museums. The National Museum of Egyptian Civilization and cultural museums aren't participating. (Kelma Akhira | watch, runtime: 7:01)
Our friends at HSBC are hosting an energy transition webinar series this Tuesday through Thursday (27-29 September). The series will look at the "latest climate analysis in relation to the global energy market and transition to net zero" in six different sessions covering energy security, what is required to ensure the success of COP27, financing and investment needs for the energy transition, and the scaling up of renewables in the region, among other topics. You can register for the series here.
A Spanish business delegation will be in town this Tuesday and Wednesday (27-28 September) for the Egypt-Spain Multilateral Partnership Forum, organized by the Spanish Institute for Export and Investment, according to a press release (pdf). The two-day conference will include seminars and panel discussions on trade and investment in transport, energy, and water with Egyptian ministers and representatives from government bodies, alongside officials from international financing institutions and Spanish Secretary of State for Trade Xiana Méndez Bértolo. The agenda for the conference is available here (pdf).
The UN World Food Program and the International Cooperation Ministry are hosting a two-day conference on food security at the St. Regis Cairo Hotel on Wednesday and Thursday, according to a press release (pdf). The conference will mainly focus on the digitization of the agricultural sector, financial inclusion and social protection.
NEXT MONTH-
A call for women entrepreneurs: Looking for investors? Look no further. The Facility Investing for Employment will select a number of Egyptian projects that contribute to sustainable job creation to award financing ranging between EUR 1-10 mn, with a focus on women entrepreneurs and women-led businesses, according to a press release (pdf). Entrants can apply starting 14 November.
Check out our full calendar on the web for a comprehensive listing of upcoming news events, national holidays and news triggers.
THE BIG STORY ABROAD-
Italy just elected the (spiritual) heir to Il Duce: The far-right Brothers of Italy party looks to have won the Italian general election, making its leader, Giorgia Meloni, Italy's first-ever female prime minister and giving the country its most right-wing government since Mussolini's fascist rule. Exit polls have the party comfortably ahead with more than a quarter of the vote, paving the way for it to enter government as part of a right-wing coalition with Silvio Berlusconi's Forza Italia and Matteo Salvini's League.
The story is dominating the front pages of the foreign press this morning: AP | Reuters | Bloomberg | FT | BBC | NYT | Wall Street Journal.
ICYMI-
Missed this week's Inside Industry? In our weekly vertical exploring all things industry and manufacturing, we looked at the government's attempts to grow the country's local electronics manufacturing industry.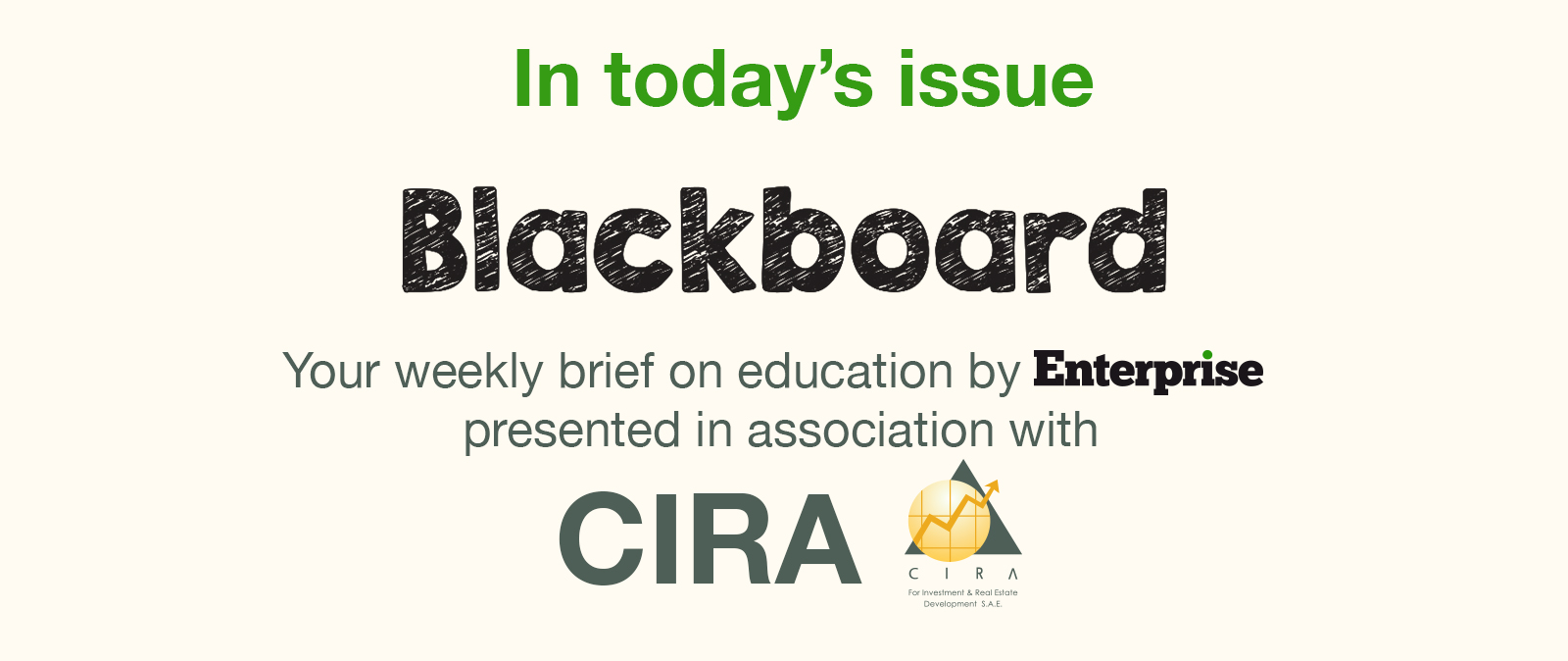 *** It's Blackboard day: We have our weekly look at the business of education in Egypt, from pre-K through the highest reaches of higher ed. Blackboard appears every Monday in Enterprise in the place of our traditional industry news roundups.
In today's issue: With the cap on tuition fees still in place, how are private + international schools coping with rising costs?