Monday, 19 September 2022
The bleakest season so far of the Handmaid's Tale + Standup comedy and romcom night + Drawing inspiration from history for building corporate culture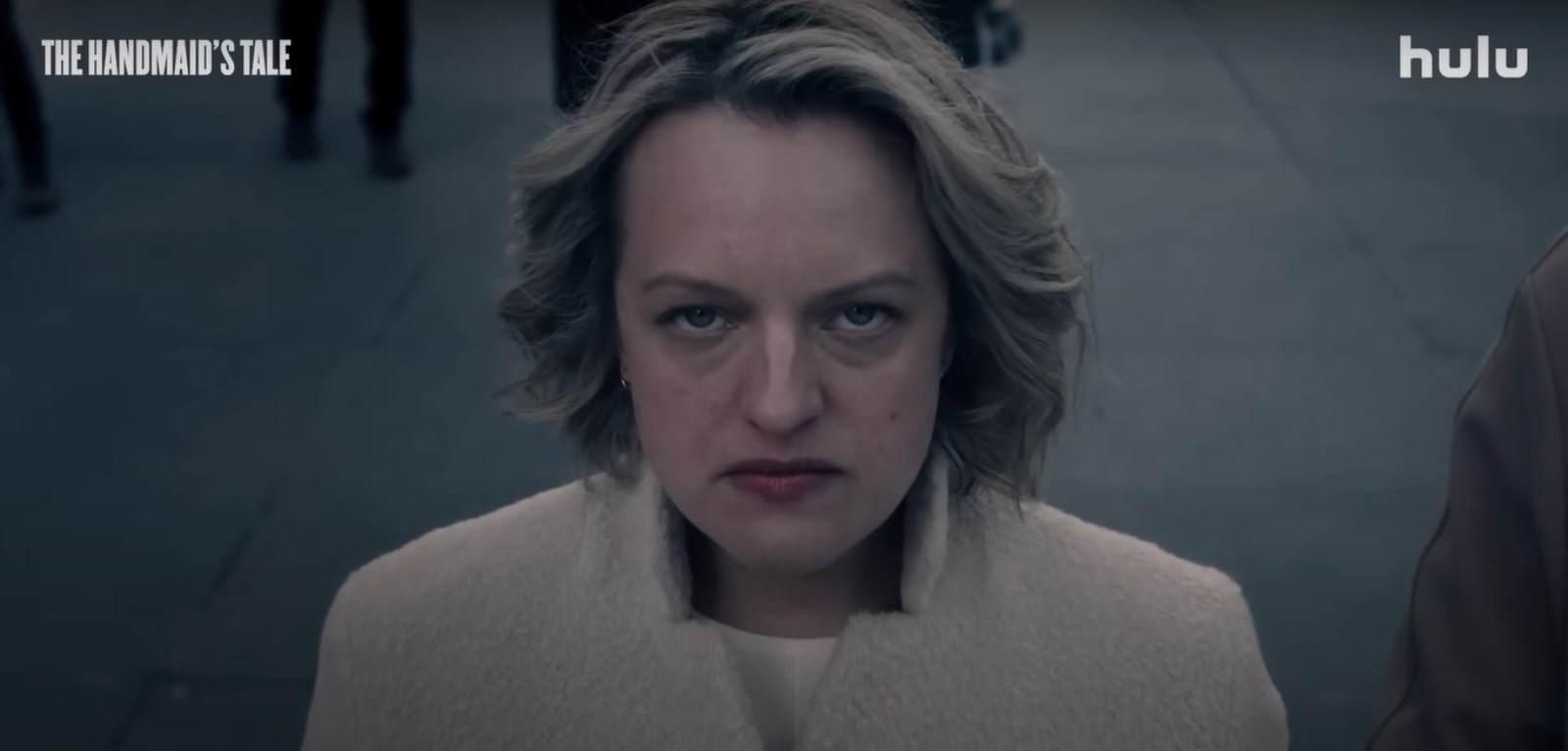 ???? ON THE TUBE TONIGHT-
(all times CLT)
Season 5 of The Handmaid's Tale brings us a world that's bleaker than ever. The season premiere of the Hulu dystopian drama sees June and Serena Joy come to terms with the aftermath of the events that transpired in the season 4 finale. We see new sides of the characters now that the power dynamic between them has flipped and as they come to terms with their past actions. The show — which heavily focuses on reproductive rights, or lack thereof — has been increasingly resonating with viewers worried that life is beginning to imitate art after the landmark dissolution of Roe v. Wade, which revoked women in the US' constitutional right to abortion and paved the way for states to enact abortion bans. The show has been being referenced at protests for abortion rights, with protesters donning the Handmaid's red robes and white bonnets. In response, Margaret Atwood, author of the 1985 best-selling novel the show is based on, posted a photo on Instagram of herself holding a mug with the phrase, "I told you so." Watch the season 5 trailer here (runtime 2:16).
⚽ No football today, folks.
???? OUT AND ABOUT-
(all times CLT)
The Wannabe Comedians are returning to the Tap West's stage tonight at 9pm, with Youssef Gallad MCing and this line up of hilarious Egyptian comedians: Mohamed Hamdy, Karim Ayman, Omar Al Hassan, Mark Fanous, and Mohamed Habib.
Alright, alright, alright — Matthew McConaughey fans head to Room Garden City tonight at 9pm for a screening of rom-com Fool's Gold.
???? UNDER THE LAMPLIGHT-
Unsure of how to create the company culture you want? Ben Horowitz (co-founder of the VC firm Andreessen Horowitz) looks no further than to the past for tips on how to actively create and sustain your company culture in What You Do Is Who You Are. He turns to four unlikely historical figures for inspiration and lessons on leadership and culture building: Haiti's Toussaint Louverture, who led the only successful slave revolution; the Samurai caste who ruled Japan for 700 years and cultivated codes that have largely shaped Japanese culture; Genghis Khan, the founder of the Mongol Empire, the largest empire in history; and criminal justice reformer Shaka Senghor Shaka Senghor, who spent 19 years in prison for murder and went on to transform prison culture. He also draws on lessons from companies from his VC firm's portfolio. Horowitz highlights that culture dictates how employees make decisions and the importance of intentionally cultivating culture instead of ending up with an unintentional one.