Tuesday, 13 September 2022
THIS MORNING: El Sisi is in Qatar today
Happy hump day, wonderful people. We have a nice, brisk issue for you today packed with plenty of investment news.
THIS IS BIG- President Abdel Fattah El Sisi is traveling to Qatar today on an official visit, a government source confirmed to Enterprise following reports in local media (CNBC Arabia | Zawya). El Sisi will meet with Qatar's emir, Sheikh Tamim bin Hamad Al Thani. Investment in Egypt is near the top of the agenda for the sit-down. The visit comes on the heels of Al Thani's landmark visit to Cairo in June, his first since we normalized relations in early 2021. Qatar has since confirmed the visit (here and here).
We've been expecting Qatari inflows for some time: Reports have been circulating in local media for some time now suggesting Qatar's sovereign fund could follow in the footsteps of the Saudi and Abu Dhabi wealth funds, which have snapped up shares in high-profile Egyptian companies. Qatari officials have discussed investing USD 2-3 bn in the local market in talks with the Madbouly government, Finance Minister Mohamed Maait said in the wake of the emir's visit. Qatar pledged in March to invest USD 5 bn in Egypt, joining our Gulf neighbors to help shore up our finances fallout from Russia's invasion of Ukraine.
EGP WATCH- The EGP once again slipped ever so slightly against the greenback yesterday, with 1 USD changing hands at EGP 19.41, compared to 19.39 a day earlier. The local currency has now fallen by over 22% against the USD since March's devaluation. Gradualists will take the slow crawl as a sign that Central Bank Governor Hassan Abdalla is opting for a gradual float and not a 2016-style shock devaluation.
---
WATCH THIS- The US country music primetime soap opera with a "finance in Egypt" connection: Monarch, starring Oscar-winning actor Susan Sarandon, made its debut on Fox after the National Football League lineup on Sunday. The local connection? The show's executive producer is none other than the wonderful Hend Baghdady (IMDb | biography), whose credits include the Netflix hit Tidying Up with Marie Kondo. Hend just happens to be the sister of our friend Karim Baghdady (LinkedIn), CEO of EFG Hermes USA. Among other shows, Hend is also working on the animated detective comedy series Grimsburg, starring none other than Mad Men's Jon Hamm. You can check out the trailer for Monarch here (watch, runtime: 2:37).
ALSO IN HOLLYWOOD- HBO's Succession (best drama) and Apple's Ted Lasso (best comedy) cleaned up at the Emmys overnight. CNBC has coverage here, including rundowns on winners and nominees by category.
ALSO HAPPENING TODAY-
It's inflation day in the US: Everyone's eyes are on the US, where inflation data for August is due to be released. Analysts and economists polled by Reuters expect inflation to have slowed in August to 8.1% from 8.5%. The figure will be key for assessing how the Federal Reserve might act when it meets next week to discuss interest rates. Markets could start to price in a smaller 50-bps hike if we get a second successive month of declines. Anything less than that and a third straight 75 bps increase is looking likely.
A big day in the Musk-Twitter saga: Twitter shareholders are expected to approve today a USD 44 bn takeover bid that tech b'naire Elon Musk is trying to kill, the Wall Street Journal reported yesterday, citing people familiar with the matter. They said that early votes showed shareholders nodding the merger by a landslide, with an approval by investors leaving Twitter's future in a Delaware judge's court as the platform attempts to force the takeover through court.
The vote comes one day after shareholders in the social media platform rejected another attempt by Musk to nullify the deal, Bloomberg reported. Its lawyers described Musk's latest attempt as "invalid and wrongful" and that Twitter didn't breach any of its obligations.
THE BIG STORY ABROAD- The attention of the global press continues to be on east Ukraine, where Kyiv is continuing to retake territory and forcing Russian troops into retreat. (Reuters | AP | FT | NYT | Washington Post | WSJ)
Road to COP27: Climate finance for developing countries needs to be reexamined during the COP27 summit in November as rich nations fail to keep to their pledge to provide USD 100 bn in funding annually, Egypt's climate czar Mahmoud Mohieldin told Reuters in an interview. "The finance architecture of climate is inefficient, insufficient and unfair," he said, calling for a new paradigm consisting of increased finance from the private sector and DFIs, debt relief measures, and local carbon markets in Africa.
HAPPENING THIS WEEK-
Shareholders have until tomorrow to sell their shares to the consortium of investors led by Expedition Investments, which is bidding to take a 34% stake in the EGX-listed cheesemaker. Expedition sweetened the deal by upping its offer price by 10% last week.
Expedition has more than half of its targeted shares in Domty: Shareholders have reportedly agreed to sell almost 53 mn shares to the consortium, according to Al Borsa. This is roughly 55% of the 96.2 mn shares it is targeting.
B Investments is going to have to make up its mind over TotalEnergies Egypt by Thursday: The private equity player has the right to preempt a bid by Abu Dhabi energy giant Adnoc to acquire a 50% stake in the company, which expires on Thursday.
Check out our full calendar on the web for a comprehensive listing of upcoming news events, national holidays and news triggers.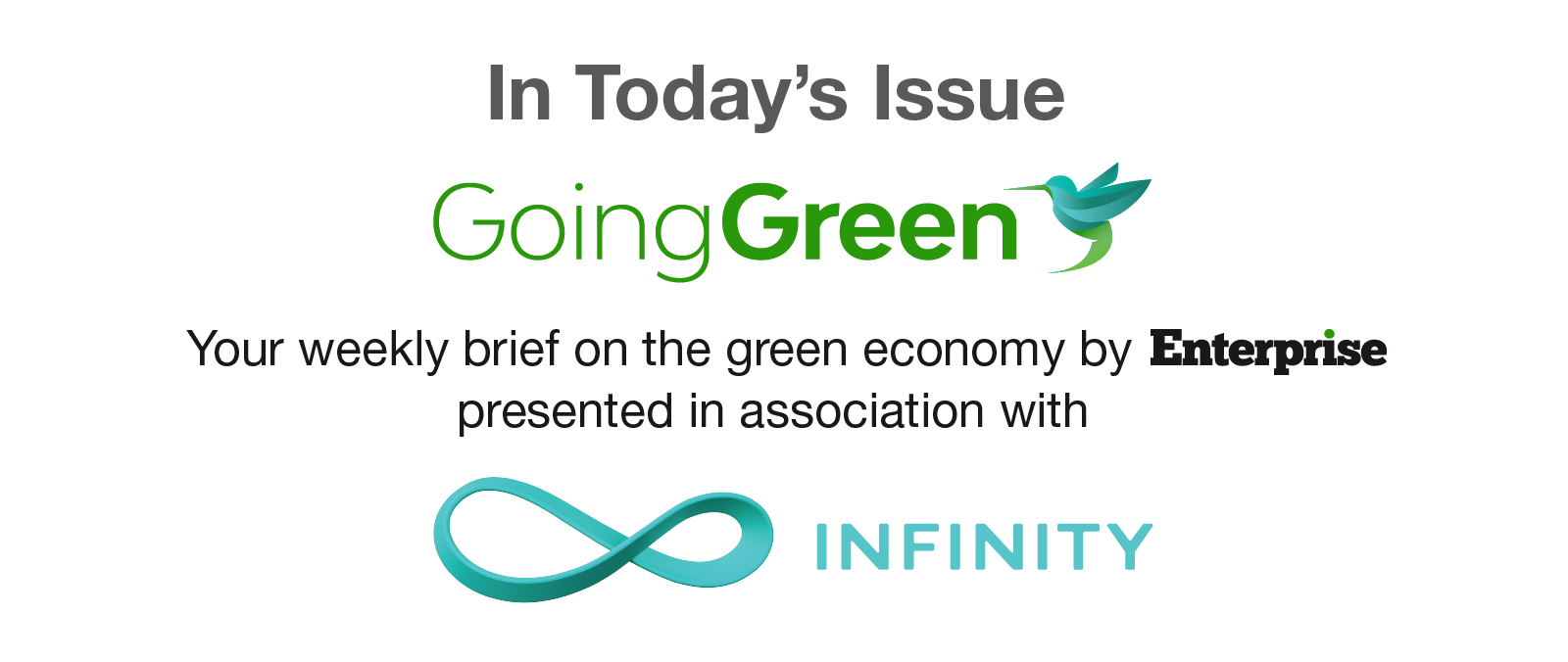 *** It's Going Green day — your weekly briefing of all things green in Egypt: Enterprise's green economy vertical focuses each Tuesday on the business of renewable energy and sustainable practices in Egypt, everything from solar and wind energy through to water, waste management, sustainable building practices and how you can make your business greener, whatever the sector.
In today's issue: The year so far in Egyptian agriculture.