Tuesday, 30 August 2022
China could be making an entry into Egypt's solar industry + yet more logistics zones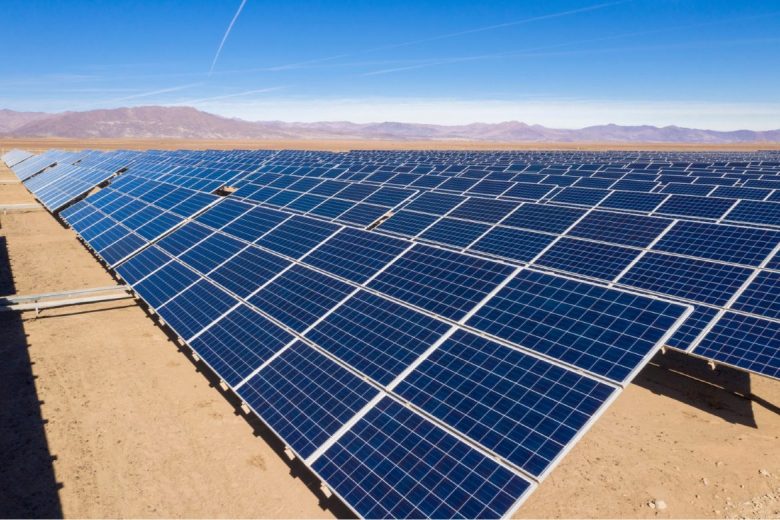 Chinese firms could be looking to build a massive solar panel parts factory + two more logistics zones in the works: There's talk of Chinese players coming on board to build a major industrial complex for manufacturing solar-panel components while a senior official at the Internal Trade Development Authority (ITDA) has been quoted saying that it has invited a consortium of local and international investors to establish two new logistics zones.
FIRST UP- The solar panel plant reportedly in the works: The Madbouly government is in talks with unnamed Chinese players to build and finance a USD 2.3 bn complex to make solar panel components, Bloomberg Asharq reports, citing four unnamed government sources. The move comes as part of state efforts to localize the industry, the sources reportedly said.
Details: The complex — which could be located in Suez, Minya or Aswan — would house silicone, polysilicon, chip-cutting, solar cell, glass, and PVC plastics factories, as well as a station to power the facility. The electricity, military production, planning and trade ministers are all reportedly part of the negotiations with Chinese firms to build the project and are also in talks with Chinese banks for a long-term, low-interest loan to finance it. Asharq's sources did not disclose a timeframe for the talks.
China has been eyeing a project like this for years: An unnamed Chinese firm was reportedly looking to build two facilities to produce solar panels with a combined annual capacity of 5 GW in Aswan and Zaafarana back in 2020, two years after talks with China's Golden Concord Group (GCL) over a similar project broke down.
Local solar panel manufacturers have struggled with high input prices + a shortage of parts: Local solar panel manufacturers have been hit hard in the past year by the global chip shortage, which sent prices of solar cells soaring, as well as higher input prices on the back of the commodities crunch. "Local solar panel manufacturing is no longer viable without a governmental strategy to support the industry," Mohammad Makhlouf, chairman and CEO of local manufacturing solar company Sunprism, told us back in April. The government has since moved to help the industry as part of its push to localize manufacturing, scrapping plans to impose a 10% duty on solar and wind components and replacing it with a smaller 2% tariff.
AND- Two new logistic zones up for grabs? An alliance of local and international companies is reportedly looking to invest EGP 5 bn to build an agricultural logistic zone to boost date farming in New Valley Governorate, and another EGP 500 mn for a logistics zone for the tourism and hospitality sectors in South Sinai Governorate, ITDA deputy head Walid Seif El Din reportedly told Hapi Journal. Seif El Din declined to disclose further details, saying that the companies are still studying the projects' feasibility.
Another French-built wholesale market? French company Rungis will build a wholesale market in Ismailia in cooperation with local private sector players, Seif El Din reportedly said. Rungis is already working with the Supply Ministry to establish a wholesale market in Borg El Arab with EUR 100 mn in funding from the French Development Agency. The agency said at the time it was studying the development of 14 wholesale wheat markets across the country.