Tuesday, 9 August 2022
THIS MORNING: The Central Bank of Egypt is getting into contactless payments
Good morning, friends, and happy hump day. It's a truly slow newsday (we are, indeed, in the dog days of summer), but the big news here at home is CFC Group's USD 400 mn investment in a greenfield industrial complex in Qena. The facility is part of that USD 10 bn Egypt / UAE / Jordan / Bahrain investment pact and smartly looks to capture more of the manufacturing value chain here at home while driving regional economic integration. Details in this morning's news well, below.
HAPPENING TODAY- Public consultations on the government's state ownership policy document continue today, with higher education players voicing their thoughts on the privatization strategy. The government holds workshops every Sunday, Tuesday, and Thursday to see how its plans will affect specific industries. You can find more details on the schedule of the meetings here.
The next round of talks is scheduled for this Thursday, 11 August with experts and think tanks.
WATCH THIS SPACE-
The Central Bank of Egypt (CBE) is creating a platform for making contactless phone payments à la Apple and Samsung Pay, CBE Assistant Sub-Governor for Banking Operations and Payment Systems Ehab Nasr said during a conference, according to Hapi Journal. The institution is working with international partners on the platform, Nasr said.
Mobile wallets are catching on: The number of payments made via mobile wallets more than doubled y-o-y to 212 mn in 1H 2022, while the value of transactions rose to EGP 250 bn, up from just EGP 96 bn the same time last year, Nasr said. The country's new national digital payments app, InstaPay, has been used to make 1.33 mn transactions since its launch in March.
As is online shopping: The value of online purchases in Egypt rose 34% y-o-y, with consumers spending some EGP 22.3 bn during the six-month period, Nasr said. The number of POS transactions rose by almost 50% to EGP 108.7 bn.
THE BIG STORY ABROAD-
Casa de Donald just got raided by the feds: FBI agents raided Donald Trump's Mar-a-Lago estate in Florida yesterday and broke into his safe, the former president said yesterday. "These are dark times for our Nation, as my beautiful home … is currently under siege, raided and occupied" by FBI agents, Trump said in a statement posted by an affiliated Twitter account. The reason for the raid is still to be confirmed, but US media outlets are reporting it was part of a federal investigation into Trump's handling of classified information during his time in office. (AP | Reuters | NYT | Washington Post | Bloomberg | FT | WSJ | CNBC)
Kenyans are heading to the polls today to decide who will succeed outgoing president Uhuru Kenyatta. It's looking like a close-run thing between the two front-runners — opposition leader and Kenyatta-backed Raila Odinga and Deputy President William Ruto. Polls will close at 4pm CLT and vote-counting will begin shortly after.
COP27 WATCH- Recapping last week's Egypt- and UN-led regional climate roundtable in Ethiopia, which brought together African climate negotiators, lenders and global officials to discuss how to channel finance into climate projects. During the three days, participants analyzed and assessed more than 140 potential projects in Africa that are in need of finance, and discussed them in six themed sessions that addressed issues such as food security, water use and digital transformation, UN Climate Change High-Level Champion for COP27 and special envoy of the UN Secretary General Mahmoud Mohieldin said in an emailed statement. The roundtable marked the first in a series of efforts to compile and present African climate projects with potential for financing ahead of COP27, Mohieldin said.
There are four more regional roundtables coming up, with the next taking place in Bangkok, Thailand, on 25 August.
IN MEMORIAM-
Grease star and pop icon Olivia Newton-John has died at age 73, her husband, John Easterling, announced on social media yesterday. The cause of death was not made public, but the British-Australian singer had been suffering from breast cancer for years and has a fund dedicated to breast cancer research in her name. The four-time Grammy winner led a long, successful career in showbiz — Physical was one of the biggest singles of the 1980s, and her breakout performance in Grease alongside John Travolta is making the rounds this morning.
Obits rolled in through the night for Newton-John: BBC | CNN | The Guardian | NYT | The Independent | AP | WSJ.
CIRCLE YOUR CALENDAR-
Inflation data for July should land on Wednesday, 10 August.
Ghazl El Mahalla IPO: The retail portion of Ghazl El Mahalla's mini-IPO will wrap next Sunday, 14 August.
MNHD shareholders have the final word on SODIC takeover bid: Madinet Nasr Housing and Development will hold a general assembly meeting on Tuesday, 16 August, to decide whether to allow SODIC to conduct due diligence ahead of a potential takeover.
Interest rates: The Central Bank of Egypt will meet to discuss interest rates next Thursday, 18 August.
National Dialogue: The board of trustees overseeing the National Dialogue will hold its next meeting on 27 August. On the agenda: Choosing the rapporteurs for all of the committees and subcommittees of the social, political and economic tracks, and preparing the agenda and topics of discussion for the dialogue.
Check out our full calendar on the web for a comprehensive listing of upcoming news events, national holidays and news triggers.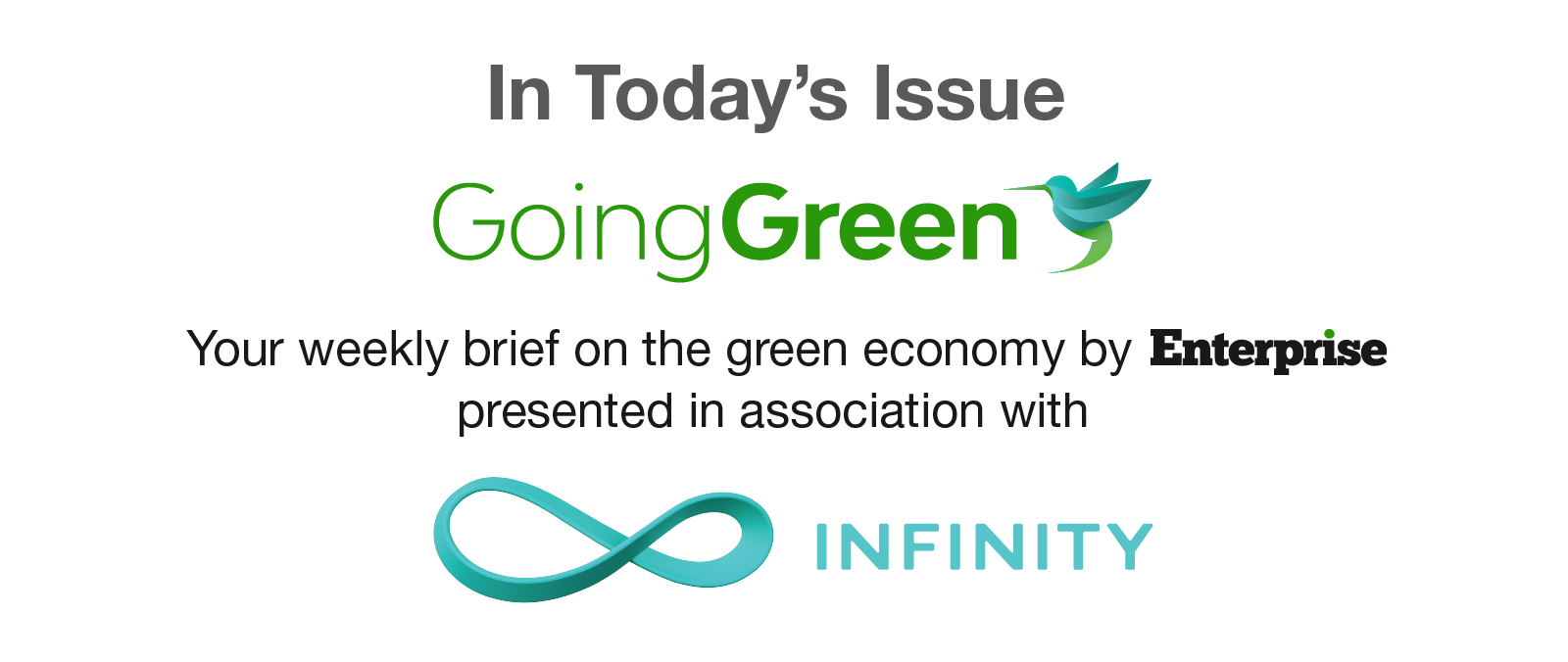 *** It's Going Green day — your weekly briefing of all things green in Egypt: Enterprise's green economy vertical focuses each Tuesday on the business of renewable energy and sustainable practices in Egypt, everything from solar and wind energy through to water, waste management, sustainable building practices and how you can make your business greener, whatever the sector.
In today's issue: Enterprise sits down with one of the climate experts who helped craft Egypt's new emissions targets. Amr Abdel Aziz is an unpaid advisor to Environment Minister Yasmine Fouad and chairman of Cairo-based environmental consulting firm Integral Consult, which helped develop Egypt's new national climate strategy and updated nationally determined contributions (NDCs). We talk with Abdel Aziz on the thinking behind our new emissions targets, what would make the COP27 climate summit a success in his eyes, and why more climate finance from developed nations is key to halting global warming.