Wednesday, 27 July 2022
THIS MORNING: It's Fed day + There's progress on resuming Ukraine wheat exports
Good morning, friends. We have a packed issue for you this morning as the tl;dr above suggests — and expect a very busy news day — so we're going to dispense with the pleasantries and jump straight in:
WHAT'S HAPPENING TODAY-
It's Fed day: The Federal Reserve is expected to announce its second consecutive 75-bps interest rate hike when it concludes its two-day policy meeting later today. Better-than-expected tech earnings lifted spirits in US markets in after-hours trading yesterday, reversing a nervy day of trading as investors contemplated how hard the Fed will go to curb rampant inflation. The S&P 500 ended 1.2% in the red, while the tech-heavy Nasdaq was harder hit, losing 1.9%. Treasury yields were flat ahead of the decision.
How high will the Fed go? That depends on what happens with inflation, and there's little consensus on Wall Street about how this will play out. Analysts at JPMorgan think that inflation has now reached its peak, allowing policymakers at the Fed to start to dial back the tightening cycle. Goldman Sachs, on the other hand, doesn't see inflation going away anytime soon and is girding for an extended period of rising interest rates. Morgan Stanley's chief equity strategist agrees, saying that "sticky" inflation will force the central bank to continue raising interest rates despite rising recession fears. Bloomberg has more.
THE BIG STORY ABROAD- Two stories dominate in the global business press this morning:
#1- US tech earnings have started to roll in, with Microsoft and Google parent Alphabet both reporting their 2Q 2022 results yesterday. The takeaway: Not as bad as many had feared. We have more on this in this morning's Planet Finance, below. (FT | Bloomberg | CNBC | Wall Street Journal New York Times | The Guardian.
#2- Changing of the guard at Credit Suisse: Thomas Gottstein is set to leave as CEO of the embattled Swiss bank as it looks to bounce back from its involvement in a series of scandals including the implosion of hedge fund Archegos Capital last year and allegations that it helped launder drug money. The bank is expected to name Ulrich Koerner, who is currently running the bank's asset-management division, as its new head along with its quarterly earnings release, out later today. (FT | Bloomberg | Wall Street Journal | Reuters)
GOOD NEWS for the UN-brokered wheat pact? The Joint Coordination Center (JCC) in Istanbul — established to monitor the shipments of wheat from Ukrainian ports as part of a landmark pact between the UN, Turkey, Ukraine and Russia to resume grain exports through the Black Sea — has begun operations, Russia's Defense Ministry confirmed in a post on Telegram. This comes a couple of days after Russia fired missiles at Ukraine's port city of Odessa, casting doubt on whether or not the agreement will succeed at unblocking 20 mn tons of grain stuck in Ukrainian ports.
Russia (seems to be?) cooperating: The Russian delegation to the JCC was set to arrive in Turkey yesterday to begin work, which includes ensuring the "prompt resolution of all necessary issues for the initiative to enter the stage of practical implementation," according to the defense ministry's statement.
MEANWHILE- State-owned energy company Naftogaz has become the first Ukrainian company to default on bond payments. The news comes after bondholders refused a two-year debt freeze, the company said. Creditors could move to seize the company's overseas assets — which include concessions in Egypt's Western Desert — and Switzerland. Reuters says the default would also threaten the country's winter gas supplies and a crucial EUR 300 mn loan from the EBRD.
FURTHER AFIELD- EU, US, and Canada approve monkeypox vaccine by Danish company: Biotechnology company Bavarian Nordic got the official green light from the European Commission for its Imvanex vaccine against monkeypox, following similar clearances in Canada and the US, the company said in a disclosure. The approval comes just one day after the World Health Organization declared the monkeypox outbreak as a global health emergency.
CIRCLE YOUR CALENDAR-
The FRA will hold public hearings on its 2022-2026 strategy next Sunday, 31 July, the authority said in a press release (pdf). The dialogue will include representatives from the FRA's capital markets advisory committee, the EGX, Misr for Central Clearing, Depository and Registry, the Investor Protection Fund, the Egyptian Capital Market Association, and the Fixed Income Association in Egypt. The strategy, which the authority released late May, aims to double the EGX's market cap to EGP 1.6 tn by 2026.
PSA- Your deadline to catch a 65% break off late payment fines for your taxes is coming up on 31 August, the Finance Ministry made sure to remind us in a statement today. The waiver applies to late payment fees for customs tariffs, income, real estate, and sales taxes, VAT, and stamp duties among others. The remaining 35% of your due payments will need to be paid before next March, the statement noted. This comes after the House of Representatives approved amendments to help reduce late payment fees before it ended its legislative cycle earlier this month.
Check out our full calendar on the web for a comprehensive listing of upcoming news events, national holidays and news triggers.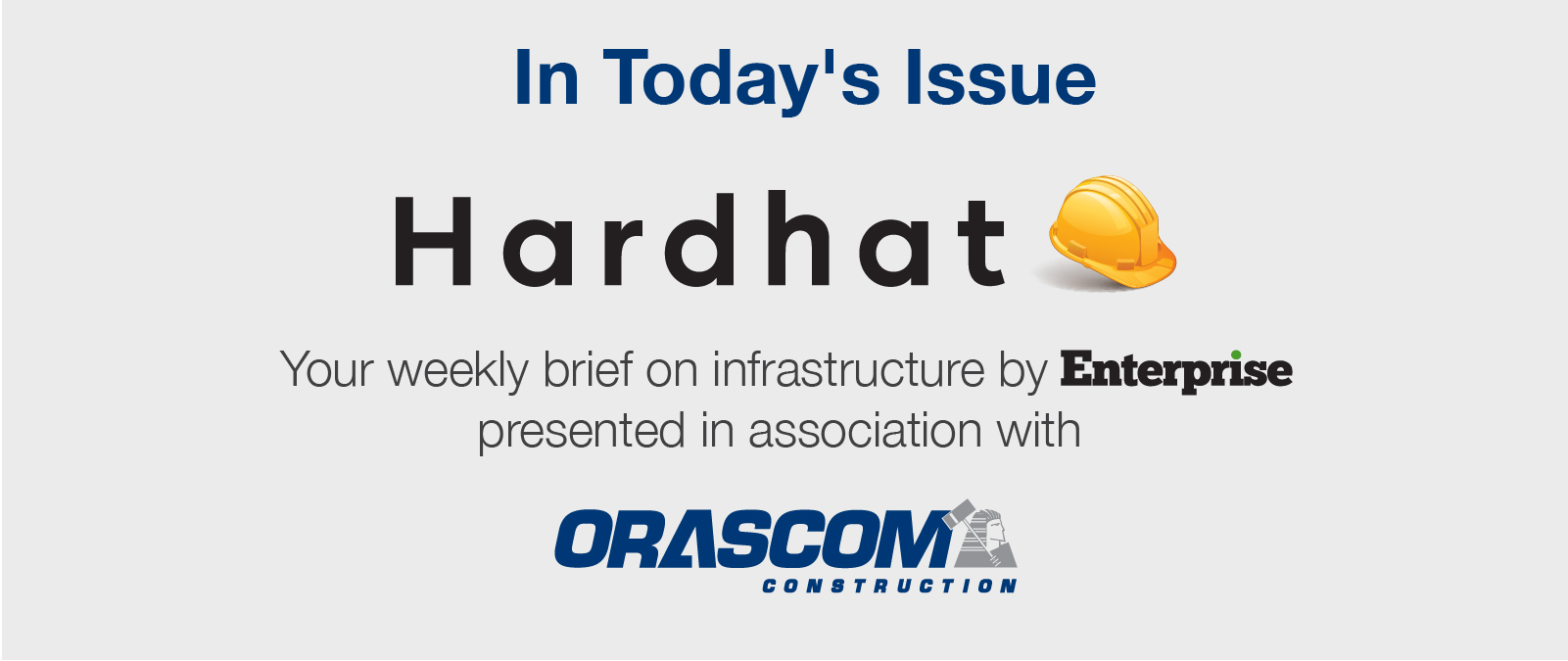 *** It's Hardhat day — your weekly briefing of all things infrastructure in Egypt: Enterprise's industry vertical focuses each Wednesday on infrastructure, covering everything from energy, water, transportation, and urban development, as well as social infrastructure such as health and education.
In today's issue: Egypt's infrastructure isn't where it needs to be for e-commerce players to run the show in an orderly fashion: E-commerce players are having a hard time accessing the infrastructure needed to run their businesses seeing that the demand for e-commerce-suitable infrastructure outweighs what the country has to offer, industry players tell us. E-commerce businesses typically require physical infrastructure such as warehouses and distribution facilities, tech infrastructure for their platforms to be online, and delivery services to get their products into their customers' hands. All three areas raise different problems for businesses, with smaller players often having a harder time than others, our sources suggest.