Tuesday, 28 June 2022
THIS MORNING: Good news for the auto industry? + More on GCC investments
Two more work days to the long weekend, ladies and gentlemen. And so far, the news has been very positive this week, particularly on the FDI front, and now for the auto sector.
THE BIG STORY here at home is a possible chink of light at the end of the tunnel for the local automotive industry, after Prime Minister Moustafa Madbouly directed his ministers, the central bank, and the banking sector to coordinate on setting up "a mechanism for the orderly release of car shipments" from ports. Local car dealers have faced challenges in recent months getting vehicles imported to the country, after a change in rules that required importers to get letters of credit (L/Cs) in order to purchase non-essential goods.
We also have more potential investments from our neighbors, with Finance Minister Mohamed Maait revealing that some USD 2-3 bn in potential FDI could be coming in from Qatar. Maait made a speech during the Amcham annual meetings, where he said that attracting local and foreign investors is a "presidential priority," according to a statement by the Finance Ministry. More on that in today's Investment Watch.
We're getting Kudos for our GCC push: Gulf investments coming into the country will act as "stabilizers for the EGP" in the medium term, giving the currency upside potential towards the end of the year, Standard Chartered MENA economist Carla Slim told Bloomberg TV (watch, runtime: 5:25). We've received some USD 7 bn of the more than USD 22 bn pledged by our Gulf neighbors to support our economy, with the remainder expected to come through in coming months, Slim noted. The EGP is now trading at EGP 18.79 to the USD.
This is particularly important as it has not been a great month for the EGX: After a slight reprieve that saw the benchmark index rise less than 0.1% at Sunday's close, the EGX30 fell by 2.0% yesterday with a turnover of EGP 828 mn (0.1% above the 90-day average). By our count, the index has now lost around 10% of its value in less than three weeks.
As long as demand remains weak, we won't likely be seeing sales of stakes in state-owned companies on the bourse. Delays to public offerings in the state privatization program are down to weakness in demand on the EGX as well as global headwinds triggered by conflict in Ukraine, Public Enterprise Minister Hisham Tawfik suggested to Ahram Online in an interview. "The EGX is currently not at its best," Tawfik said, adding that the offering of Eastern Company in 2019, and of state-owned fintech firm e-finance last year, had thrown up "some structural issues in the local demand that need to be considered before resuming the program."
Pay attention, advisors: It is "the job of investment banks that set the stake that will be offered for the private sector and the shares that will be offered" to tackle those issues, he added.
Egypt had hoped to sell shares in as many as 10 state-owned companies on the EGX in 2022, before Russia's invasion of Ukraine upended the global economy. It's hoped that stake sales will resume in September, Tawfik said back in May.
---
THE BIG STORY ABROAD this morning continues to be shifting geopolitical tectonics in Europe, as the G7 summit continues against the backdrop of the Russian war on Ukraine and discussions to bring new members into the Nato security alliance to combat fears of aggression from Moscow. Here are the headlines leading the conversation:
AND ON NATO-
The leaders of Sweden and Finland are set to meet with Turkish President Recep Tayyip Erdogan in Madrid today to discuss his objections to their NATO membership. Erdogan effectively blocked their bid to join the alliance earlier this month. (Twitter | Reuters)
MEANWHILE- Russia has defaulted on its foreign debt for the first time in over a century, after months of attempts to maneuver around Western sanctions. The country missed a Sunday deadline to meet a 30-day grace period on interest payments of USD 100 mn on two Eurobonds, Bloomberg reports. Taiwanese holders of Russian Eurobonds also claim they have not received interest payments due from Russia, two sources told Reuters.
Sweeping sanctions from the West have effectively cut off the Kremlin from the global financial system by freezing its FX reserves abroad. Moscow says the default is "artificial" because it has the means to make the payments, but is blocked from doing so. The Guardian, CNBC and the Wall Street Journal also had the story.
WHAT'S HAPPENING TODAY-
President Abdel Fattah El Sisi is in Bahrain today for talks with Bahraini King Hamad bin Isa Al Khalifa, according to a State Information Service (SIS) statement. The visit comes on the heels of El Sisi's trip to Oman yesterday, where he discussed increasing Omani investment to Egypt with Sultan Haitham bin Tareq. The trip topped coverage on the airwaves last night, the details of which you can find in Last Night's Talk Shows.
Public consultations on the state's privatization plans continue. Today it's the turn of the ICT sector, including telecoms. The government will today hold the latest in its series of public consultations over its state ownership policy document laying out privatization plans. Every Sunday and Tuesday sees workshops on how privatization plans will affect specific industries. The government has already heard from the electronics, food, and agriculture industries and today the ICT sector gets its say. Look for detailed coverage on the talks in EnterpriseAM or across our various industry features. You can find more details on the schedule of the meetings here.
SMART POLICY- The Madbouly cabinet's new ministerial committee for competitive neutrality held its first meeting yesterday, according to a cabinet statement. The committee will work alongside the Egyptian Competition Authority (ECA) to set policies that allow a level playing field between private and state-owned companies.
Speaking of competition, will we get some news on amendments to the Competition Act today? The House Economic Affairs Committee had been expected yesterday to wrap its discussions on the contentious amendments to the Competition Act, which give greater powers to the ECA to regulate M&As — but we haven't heard any updates yet.
A week of competition controversy: This week has been one of discussions between officials from the central bank, the Financial Regulatory Authority (FRA), the EGX, and the Egyptian Competition Authority (ECA) to iron out differences of opinion on the proposed amendments, including on (but not limited to) the fees the ECA would collect for looking into proposed M&A transactions.
What's next? Once the committee's done with discussions, it is expected to prepare its report on the amendments and debates, before sending them to be discussed in a House-wide plenary session.
---
AND TOMORROW- State grain buyer GASC launches a fresh wheat tender. The General Authority for Supply Commodities (GASC) is seeking an unspecified amount of wheat on a free-on-board (FOB) basis in an international tender, the state-run MENA agency reported, citing a statement from the authority. The deadline for offers is tomorrow, with the grain set to be shipped between August and October. If successful, this will be only GASC's third purchase since war broke out in Ukraine, sending international wheat prices sky-high.
MARKET WATCH-
Another blow to global oil supply? OPEC member Libya may suspend oil exports from its key export terminals in the Gulf of Sirte for three days due to ongoing political turmoil, Libya's state oil company National Oil Corp.(NOC) said yesterday. The country's crude production has almost halved since mid-April to 600k barrels a day, Bloomberg estimates — piling pressure on a market already struggling to contain price hikes on the back of Russia's war on Ukraine and an already tight supply chain.
Better news out of Libya's oil sector: Egypt's Petrojet will make a comeback to the country after a 11-year hiatus, NOC announced in a statement on Facebook. Petroject representatives were briefed on how NOC envisages the company helping to up production capacity by renovating dilapidated infrastructure and reopening closed fields.
CIRCLE YOUR CALENDAR-
The deadline for companies to submit bids for the redevelopment of the National Democratic Party headquarters is this Thursday, 30 June.
The government's fuel pricing committee will likely meet to review fuel prices as part of its quarterly review sometime next week.
The national dialogue to set Egypt's political and economic roadmap will also kick off next week. President Abdel Fattah El Sisi had called for the dialogue in April. Check out our explainer on the dialogue, its agenda, participants, and targeted outcomes here.
Check out our full calendar on the web for a comprehensive listing of upcoming news events, national holidays and news triggers.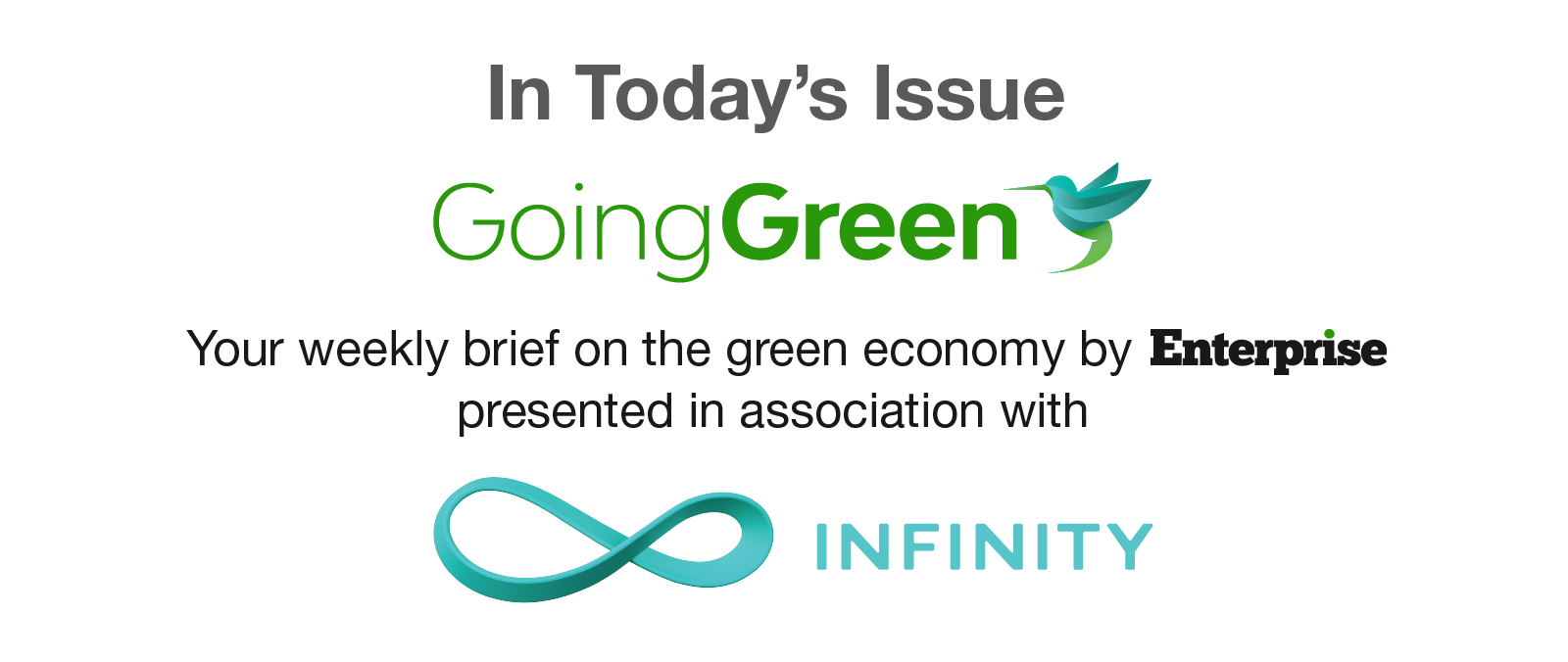 *** It's Going Green day — your weekly briefing of all things green in Egypt: Enterprise's green economy vertical focuses each Tuesday on the business of renewable energy and sustainable practices in Egypt, everything from solar and wind energy through to water, waste management, sustainable building practices and how you can make your business greener, whatever the sector.
In today's issue: As Egypt jumps on the growing global interest in green hydrogen facilities as a clean energy source, New York-headquartered energy firm H2-Industries recently signed an MoU to set up Egypt's first waste-to-hydrogen facility in East Port Said. We sat down with H2-Industries' founder and CEO Michael Stusch for details on the planned facilities and his views on how Egypt can best capitalize on the push towards green hydrogen.