Wednesday, 22 June 2022
THIS MORNING: Our latest import: recession fears + Russia drama continues to roil the energy markets
It's a packed issue today, ladies and gentlemen, as we hit the dash to the weekend. Our friends from the GCC continue to come through for us, with KSA leading the pack.
THE BIG STORY here at home: the Saudis making it rain. We bring you an unofficial KSA-themed issue this morning, as the local press digests the news of the USD 7.7 bn worth of Saudi investment that was signed off on yesterday to coincide with Crown Prince Mohammed bin Salman's trip to Cairo.
MbS bid us farewell with a promise that the KSA will lead on bringing some USD 30 bn of investments. We have all the details below.
We also have an approved budget for the next fiscal year, courtesy of the House of Representatives, who put their grandstanding aside and got the job done before 30 June.
PRIVATIZATION WATCH- Public consultations continue: The government yesterday held the second of a series of public consultations over its state ownership policy document laying out privatization plans, according to a cabinet statement.
This time, the focus was on food industries, with industry reps laying out their recommendations on how best and where to start bringing the private sector on board as well as their views and issues.
Look for an expanded coverage of the sessions this week and in our weekly industry features.
Also guiding the conversation locally is the prospect of the Central Bank of Egypt raising interest rates tomorrow. Finance Minister Mohamed Maait yesterday said he is "worried" about the economic impact of any potential further rate hikes. A majority of analysts and economists we surveyed expect policymakers to leave rates unchanged, according to our customary poll, More on that in our Economy section, below.
---
THE BIG STORY ABROAD– Are we or are we not in contraction territory? The chorus of voices predicting an oncoming recession in the US and Europe is getting louder, with Goldman Sachs, tech bn'aire Elon Musk and economist Nouriel Roubini all joining in this week, Bloomberg reports. Goldman sees a 30% probability of entering a recession over the next year, while Roubini expects a US recession by the end of the year. The Tesla boss said he would lay off 10% of salaried employees over three months in anticipation of the downturn.
Germany is also likely facing a recession — particularly if Russia severs all gas supplies into the country as it has seemingly been threatening to do lately, an industry body said in a statement cited by Reuters.
Finance Minister Mohamed Maait attempted to address that question for Egypt. You can catch highlights in the news well below.
MARKET WATCH-
The US wants to impose a price cap on Russian oil: The US is in talks with its allies to apply a price cap on Russian oil in efforts to "push down the price of Russian oil and depress Putin's revenues, while allowing more oil supply to reach the global market," Treasury Secretary Janet Yellen said yesterday (watch, runtime: 1:09).
The EU isn't happy: Introducing a price cap would force the EU to once again put up its sanctions package up for discussion, after spending weeks bringing all 27 nations onboard, people familiar with the matter tell Bloomberg. Italy appears to be the exception, saying a price cap is the "only solution" to rising prices, according to Bloomberg.
Price cap or no price cap, we could be looking at three to five years of oil market turbulence as investors continue to shy away from the sector, Exxon Mobil CEO Darren Woods said during the Qatar Economic Forum, according to Bloomberg. Woods said that oil companies will need time to up investments and thereby increase supply.
Could the region help ease the squeeze? Middle Eastern refiners are working to expand their capacity over the next year, Bloomberg writes. The International Energy Agency now forecasts refiners to process 8.8 mn barrels of crude per day next year, 1 mn more than in 2019. This would be enough to plug the shortfall of diesel in Europe, the business newswire writes.
CIRCLE YOUR CALENDAR-
The two-day Aswan Forum for Sustainable Peace and Development concludes today.
The Big 5 Construct Egypt (pdf) construction industry exhibition runs from 25-27 June at the Egypt International Exhibition Center (EIEC) in Cairo.
Amcham AGM next week: Our friends over at Amcham will hold their annual general meeting on Monday 27 June at the St. Regis Cairo Hotel. Finance Minister Mohamed Maait will address the gathering.
Check out our full calendar on the web for a comprehensive listing of upcoming news events, national holidays and news triggers.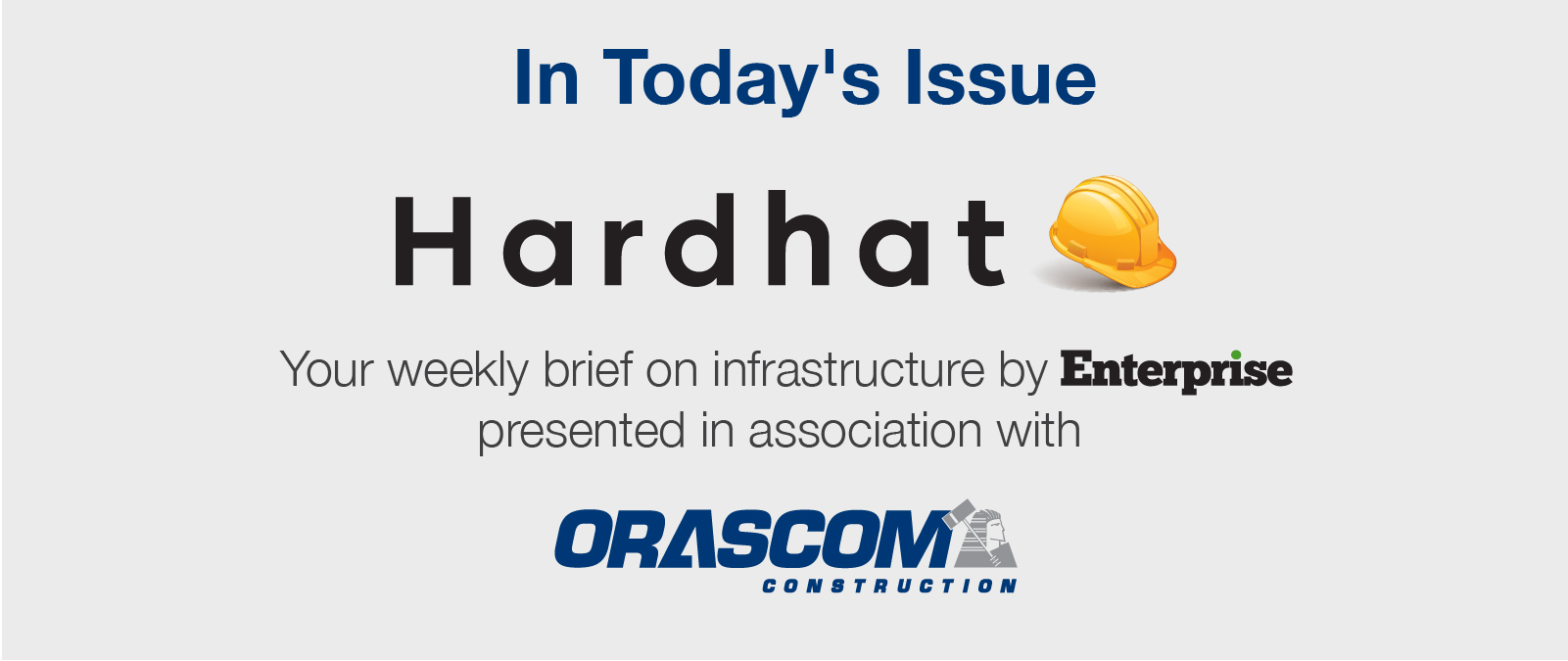 *** It's Hardhat day — your weekly briefing of all things infrastructure in Egypt: Enterprise's industry vertical focuses each Wednesday on infrastructure, covering everything from energy, water, transportation, and urban development, as well as social infrastructure such as health and education.
In today's issue: How an operator fund hopes to harmonize Egypt's healthcare industry: Investment banking outfit Elevate Capital's Elevate Healthcare fund is one of the region's largest specialist funds of its kind and aims to help fill the gaps in Egypt's healthcare industry. We sat down with CEO Tarek Moharram to talk about the fund's strategy, which involves nontraditional consolidation methods, franchising leading global healthcare institutions and investing in tech that can disrupt the industry.
***
WE'RE LOOKING FOR SMART, TALENTED PEOPLE to help us build some very cool new things. Today, we run two daily publications, five weekly industry verticals, and a monthly newsletter designed to make our readers feel just a bit smarter.
We have tons more in the pipeline — come help us build new publications. We offer the chance to work in a fast-paced newsroom on a broad range of topics and in a variety of formats. Our goal is simple: To create value for our growing community of >199k readers by telling stories that matter.
We're looking for editors who want to run publications and teams, editors to help reporters craft stories and talented reporters. Egyptian and foreign nationals alike are welcome to apply. So are job-switchers: If you're an equities analyst tired of the rat race, we're a great place to come work.
Apply directly to jobs@enterprisemea.com and mention Patrick in your subject line.
Or hit this link for more information. It's worth it — trust us.
***