Wednesday, 15 June 2022
THIS MORNING: Egypt to sign gas agreement with EU + Israel today; It's Fed day
Good morning, ladies and gentlemen, to another commodities-heavy issue. Energy and wheat continue to drive the conversation at home and abroad. And with inflation being where it is, the all too critical Fed meeting today is continuing to weigh on markets, so strap in.
THE BIG STORY AT HOME- Is a potential gas export agreement with us, Israel and the EU coming today? EU Commission President Ursula von der Leyen and Israeli energy minister Karine Elharrar will be in Cairo today to potentially seal an agreement that would see an increase in the export of Israeli gas to Europe through our LNG facilities. We break down the details in the news well below.
WATCH THIS SPACE- US, EU energy diplomacy will feature heavily this summer as US President Joe Biden Joe is reportedly landing in KSA in mid-July for two days of meetings with Saudi officials, including with Crown Prince Mohammed Bin Salman, NBC reported, citing three sources with knowledge of the matter. Uncle Joe's plans to visit Riyadh come as his administration fights to get domestic fuel prices under control, which have soared on the back of the war in Ukraine. Relations between the two countries have been strained since the beginning of Biden's presidency when he labelled the country a "pariah" due to the 2018 murder of Saudi journalist Jamal Khashoggi.
Also on the agenda: Saudi-Israeli rapprochement. Axios reported last month that Biden could use the trip to push forward his administration's efforts to get Saudi Arabia and Israel to normalize ties. The plan — which reportedly involves finalizing the transfer of Tiran and Sanafir to Saudi — has reportedly received the green light in Israel, potentially putting Biden in reach of his first major foreign policy breakthrough.
It's a mini regional gathering in Jeddah: Biden will also meet with President Abdel Fattah El Sisi during his stay in Jeddah, as well as leaders of the other GCC nations, Iraq and Jordan, the president's aides told the New York Times.
---
All eyes will be on the Fed this afternoon as the central bank makes perhaps its biggest policy decision since it intervened to stop the covid-induced market meltdown in March 2020. Following last week's horrible inflation data, the market's base case is now for policymakers to agree to a huge 75-bps rate hike — a step that was almost unthinkable just a few days ago, and if it comes to pass would be the biggest increase since 1994.
Market volatility continued yesterday: US stocks fell further into a bear market yesterday and the bond sell-off continued as traders awaited the Fed's decision. The S&P 500 saw its fifth-straight day of losses, ending the day 0.4% in the red and extending its descent further into bear territory. In the bond market, yields on US two-years hitting their highest level since 2007 while 10-years rose towards 3.5%, a level not seen since 2011.
If history is anything to go by, the bears are here to stay: The current S&P 500 selloff — which has left the index 22% beneath its January peak — could take a lot longer to bottom out before recovering, analysts say, according to Bloomberg. "This drawdown could extend to 35% and last over a year before the trough is reached," an analyst at Saxo Bank wrote in a note, comparing the current downturn to the dotcom bust and the bear market triggered by the oil crisis in 1973.
Chinese shares are alone in seeing gains this morning, with most other Asian indexes in the red ahead of the Fed meeting. Stock futures have US benchmarks rising at the opening bell, while over in Europe only the FTSE 100, the Euro Stoxx and the Dax will open higher.
Everyone in the global business press is Fed-watching this morning: Bloomberg | FT | WSJ | CNBC | Reuters | Associated Press.
WHAT'S HAPPENING TODAY-
The African Export-Import Bank's (Afreximbank) annual meetings will take place today at the new capital's St. Regis Almasa Hotel. President Abdel Fattah El Sisi, Central Bank of Egypt Governor Tarek Amer, and Afreximbank President Benedict Oramah will give keynote speeches at the event, which will focus primarily on implementing the Africa freetrade agreement that came into force in 2021.
FOR TOMORROW- The EU-Egypt Sustainable Food Value Chain conference takes place at Grand Nile Tower Hotel tomorrow.
CIRCLE YOUR CALENDAR-
The first workshop in the government's public consultations on its ambitious state ownership policy document begins next Sunday, according to the online platform for the consultations. Every Sunday and Tuesday will see workshops on specific industries, starting with an agriculture-focused workshop next Sunday and a food industries-focused workshop on Tuesday. Each Thursday is reserved for workshops with the House of Representatives or the Senate, along with think tanks.
Check out our full calendar on the web for a comprehensive listing of upcoming news events, national holidays and news triggers.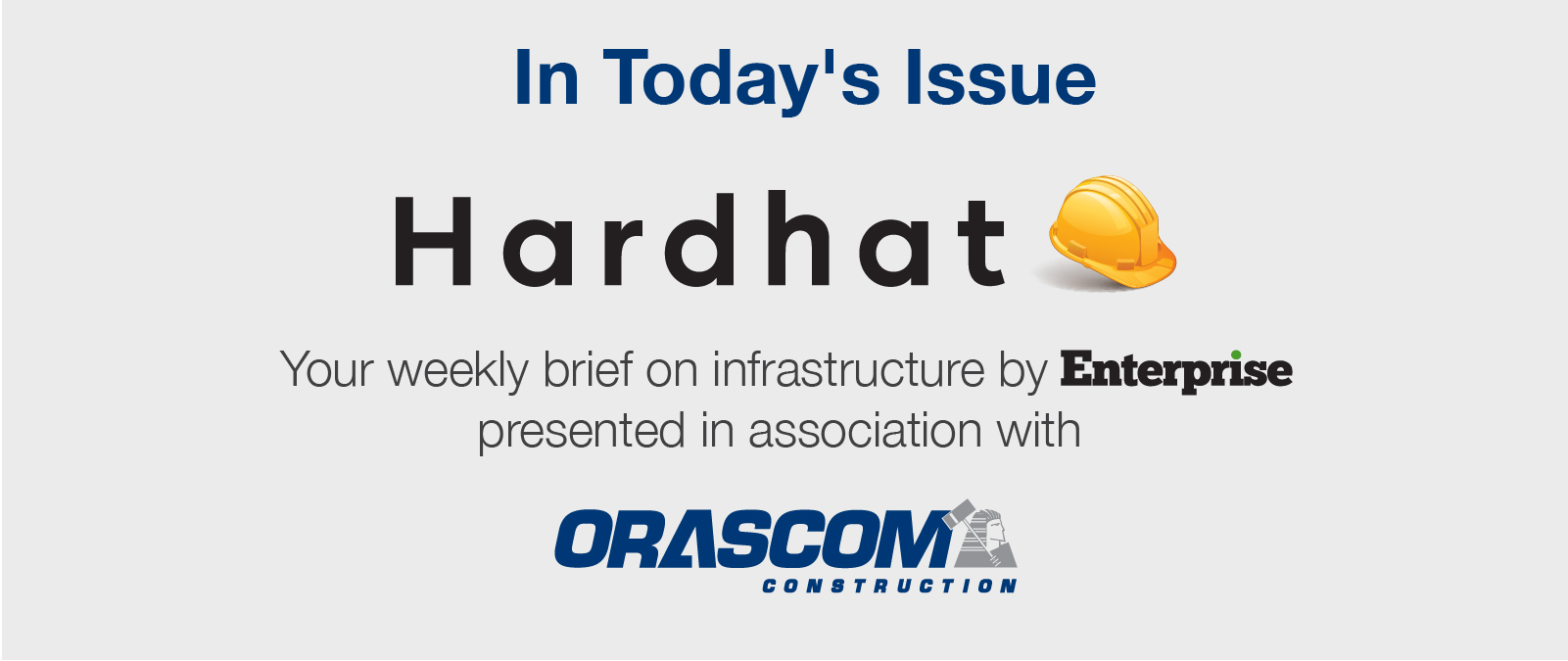 *** It's Hardhat day — your weekly briefing of all things infrastructure in Egypt: Enterprise's industry vertical focuses each Wednesday on infrastructure, covering everything from energy, water, transportation, and urban development, as well as social infrastructure such as health and education.
In today's issue: We sit down with Ahmed Ashour, co-founder and CEO of infrastructure management platform Pylon, to discuss the ins and outs of how the company's data-driven software is bringing more efficiency to our traditional infrastructure — electricity and water distribution — and helping reduce substantial revenue losses.
***
WE'RE LOOKING FOR SMART, TALENTED PEOPLE to help us build some very cool new things.
Today, we run two daily publications, five weekly industry verticals, a monthly newsletter designed to make our readers feel just a bit smarter.
We have tons more in the pipeline — come help us build new publications. We offer the chance to work in a fast-paced newsroom on a broad range of topics and in a variety of formats. Our goal is simple: To create value for our growing community of >199k readers by telling stories that matter.
We're looking for editors who want to run publications and teams, editors to help reporters craft stories and talented reporters. Egyptian and foreign nationals alike are welcome to apply. So are job-switchers: If you're an equities analyst tired of the rat race, we're a great place to come work.
Apply directly to jobs@enterprisemea.com and mention Patrick in your subject line.
Or hit this link for more information. It's worth it — trust us.
***