Wednesday, 8 June 2022
THIS MORNING: Back to the 70s for the global economy + USB-C is king in Europe
Good morning, lovely people, and welcome to almost-THURSDAY, the only name we know of for this day of the week.
The BIG STORY ABROAD and the BIG STORY here at home are in sync this morning: The World Bank is warning that things could be about to get very That '70s Show for the global economy, as the lender took an an axe to its global growth forecast for 2022 on the back of the threat of stagflation. US Treasury Secretary Janet Yellen (once a stalwart of the "inflation is transitory" camp) is also warning that elevated price hikes could stick around for some time.
A recession will be "hard to avoid" for most countries, the World Bank says. The New York Times, Reuters, and Bloomberg all have more on the global picture.
Egypt is something of a bright spot (for now), with the WB revising its projection for growth this fiscal year upwards to 6.1% — but global headwinds are likely to make themselves felt as we move into FY 2022-2023. We have the full rundown in the newswell, below.
Elsewhere here at home, we have another round of positive IPO, M&A and investment news:
EFG Hermes' Vortex renewables fund has invested EUR 225 mn so far into Spanish solar firm Ignis Energia;
Big names in Qatari business are eyeing potential investment in our market;
The public placement for Ghazl El Mahalla's IPO kicks off this Sunday; and
IT infrastructure player Benya Group wants to raise USD 150 mn in a private placement this quarter.
PLUS- The House of Representatives gave its final nod to a raft of changes to customs tariffs meant to boost local industry. Scroll on for the details.
WATCH THIS PORT- One charger to rule them all: All new electronics sold in the EU will need to be equipped with a USB-C charging port by 2024 — including mobile phones, tablets, cameras, games consoles, headphones, and speakers, the European Commission said in a statement. Laptop-makers have until 2026 to comply with the decision, which lawmakers said would save consumers a total EUR 250 mn annually and bring environmental benefits.
Get ready for more redesigns, iSheep: The move will spell the end of Apple's Lightning charger in the bloc — but Apple shares responded well to the news, rising 0.9% in morning trading. Analysts told Reuters the changes would drive sales of new devices with updated ports in 2024. Apple has reportedly already been testing iPhones with USB-C ports.
CIRCLE YOUR CALENDAR-
The Digital Transformation Summit gets underway this Thursday, 9 June, bringing together public and private sector players in the tech industries to share and discuss views on the current landscape of the market, recent tech innovations, and proposed strategies.
NEWS TRIGGERS you'll want to keep an eye on this month:
Inflation figures for May are due out on Saturday, 11 June (from state statistics agency Capmas) and Sunday, 12 June (central bank figures);
The Central Bank of Egypt holds its policy meeting on Thursday, 23 June.
Check out our full calendar on the web for a comprehensive listing of upcoming news events, national holidays and news triggers.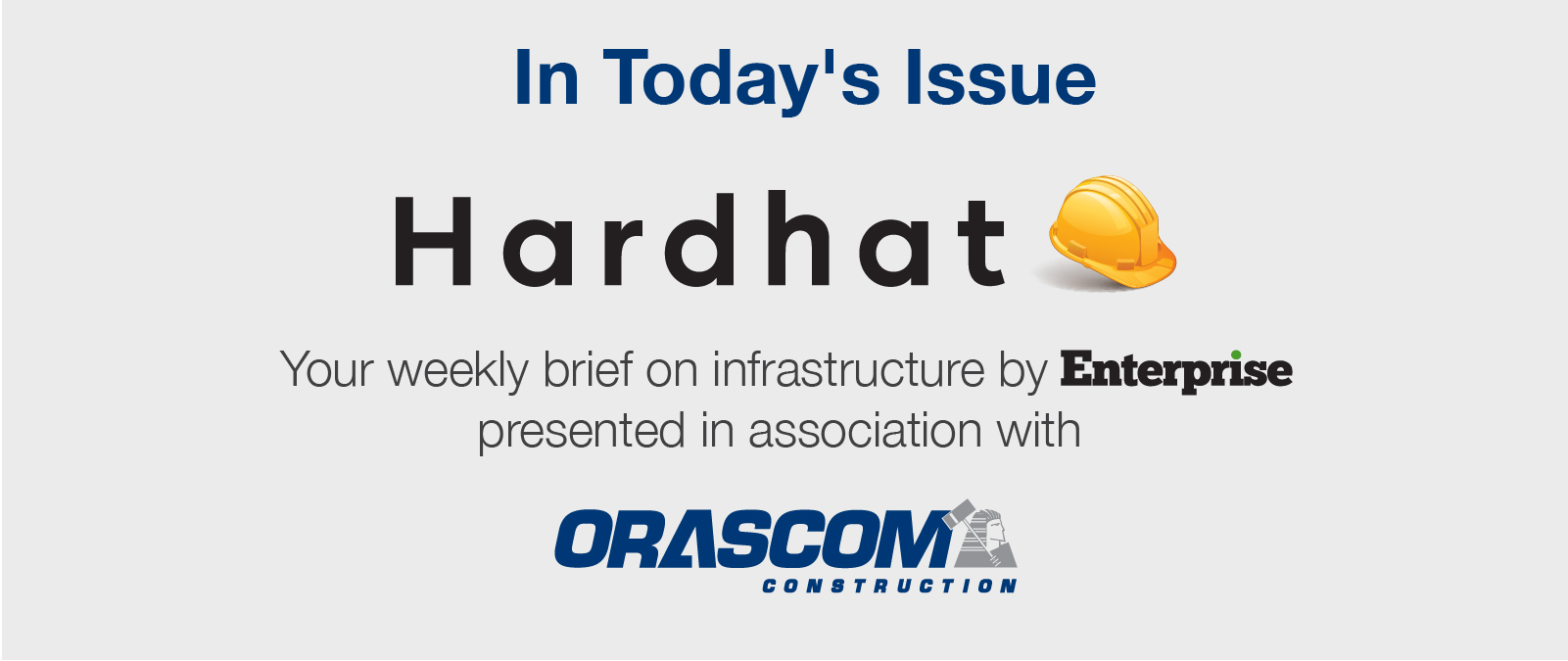 *** It's Hardhat day — your weekly briefing of all things infrastructure in Egypt: Enterprise's industry vertical focuses each Wednesday on infrastructure, covering everything from energy, water, transportation, and urban development, as well as social infrastructure such as health and education.
In today's issue: How infrastructure players performed in 1Q2022 amid rising prices + EGP depreciation: Economic headwinds have hit infrastructure firms listed on the EGX in 1Q2022, with operating costs and material prices soaring from the war in Ukraine and domestic inflation. We look at how the global economic backdrop has impacted EGX-listed infrastructure players' earnings this past quarter, and the outlook for these firms as the year progresses.