Monday, 6 June 2022
Private sector key to the economy's green transition -Planning Minister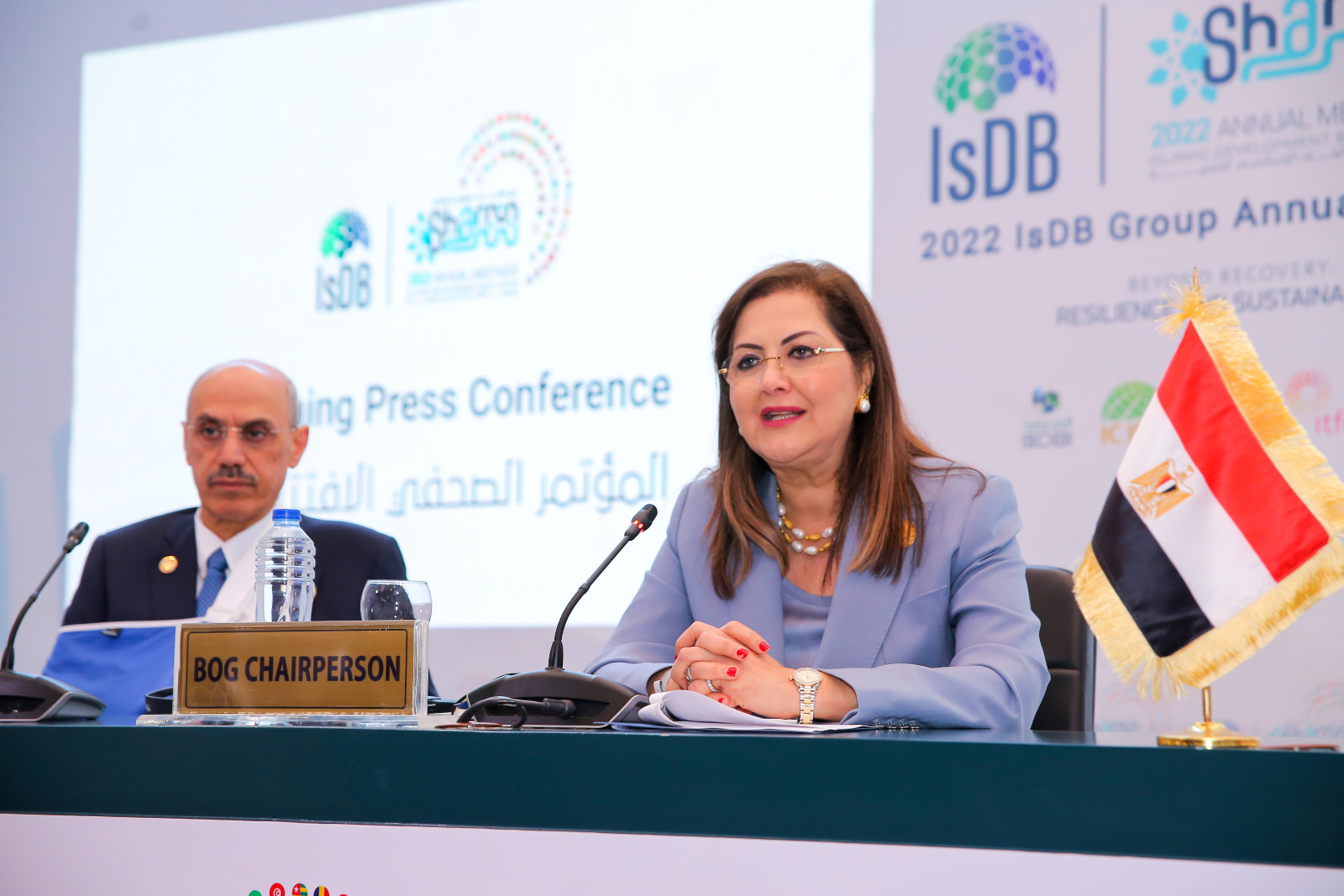 Private sector investment and participation will be a cornerstone of the government's push to transition to a green economy, Planning Minister Hala El Said suggested at the Islamic Development Bank's annual meetings in Sharm El Sheikh this past weekend. We were flies on the wall at the event, which acted as something of a teaser on climate policy ahead of COP27 in November.
Gov't to business: If you want to help us transition to a greener economy, the state is ready to work with you. As the government prepares its new green hydrogen and water resources strategies, El Said said, it's also reviewed investment regulation and has already signed agreements with several international firms on hydrogen pilot projects. Inclusive growth and the core principle of "leaving no one behind" are part and parcel of its policies, she said.
Investors in green projects get perks: El Said highlighted recent tax breaks announced for projects in key green industries including green hydrogen and green ammonia — and reiterated statements by Prime Minister Madbouly that more incentives are in the pipeline. Green projects should account for 30% of state investments next fiscal year and half of all state investments the year after through cooperation with the private sector, she added.
Public Enterprises Ministry offers projects to private sector: At a private sector forum held on the sidelines of the IsDB meetings, Public Enterprises Minister Hesham Tawfik presented investment opportunities to private firms to partner with government in sectors including EVs, fertilizers, hotel and real estate development, agriculture, and pharma manufacturing, according to Al Borsa.
The IsDB meetings also saw the government and local private sector players sign a total of 13 agreements, including six MoUs between the IsDB's Islamic Corporation for the Development of the Private Sector and Sarwa Capital, FAB Egypt, and Faisal Islamic Bank to issue sukuk, on-lend to SMEs, and spur private sector involvement in the economy.
But a focus on policy — rather than individual projects — is paramount, noted El Said and other ministry reps during the meeting: Another resounding note struck during the meeting was the ministry's move away from setting up individual projects to focus on key policies needed to drive the COP27 policy direction towards real implementation and away from empty platitudes seen during COP26.