Tuesday, 31 May 2022
THIS MORNING: Shoukry in Sweden for climate talks; Bike-sharing is coming to Cairo in July
Good morning, wonderful people, and welcome to the last business day of May. It's another busy news day, with the National Bank of Egypt and Banque Misr's decision to take their 18% CDs off the market leading this morning's headlines. Denizens of Planet Startup will also want to take note of Swvl's decision to slash its headcount by a third in a bid to cut operating costs and hit break-even in cashflow terms.
SOUND SMART- Whether or not you understand it right now, you need to know about green hydrogen, which many around the world are touting as the fuel of tomorrow. So far this year, international investors have inked early agreements to build green hydrogen plants worth at least USD 10 bn here in Egypt. Going Green, our weekly deep dive into the green economy, unpacks what green hydrogen is all about, who's building what, where the money may be coming from, and what signposts to look for that will suggest it is all real.
ALSO- Cześć and dzień dobry to our Polish readers this morning. You folks are the stars of the diplomatic show this morning after President Andrzej Duda's visit to Cairo yesterday for talks with President Abdel Fattah El Sisi and other senior government officials. From the resumption of direct flights to talks about investment and food security as well as the launch of a new business council, there was a lot of news.
PSA #1- It's the last day for EGX-listed companies to file their earnings for 1Q2022, after the Financial Regulatory Authority granted listed companies a two-week deadline extension.
PSA #2- Today is also the application deadline for ITIDA's annual Export IT program. The program is designed to encourage local IT companies to boost exports while reducing related costs.
WE LOVE THIS- Now, let's not collectively [redact] it up: Cairo is finally getting a bike-sharing program. Cairo Bike will make its debut on the streets of Cairo in mid-July, according to a statement shared by the biking community Go Bike. The project, backed by UN-Habitat and Swiss nonprofit the Drosos Foundation, will launch with 250 bikes across 26 stations scattered around downtown Cairo, Zamalek and Garden City. The number of bikes will double to 500 in mid-September when another 19 stations go live. The program will charge bikers EGP 1/hour and will be accessible through its designated app. Formerly known as Bicicletta, the project has been years in the making and was originally slated for a March launch.
WHAT'S HAPPENING TODAY-
Shoukry is back on COP duty: Foreign Minister and COP27 President Sameh Shoukry is in Sweden today to attend UN climate talks in preparation for this year's COP summit in Sharm El Sheikh, the Foreign Ministry said in a statement.
Operation Free Ukrainian Wheat: The EU is holding talks today to discuss how to get mns of tons of wheat out of the country and evade Russia's blockade on the world's breadbasket, according to the Financial Times. We have more on this in this morning's Commodities section, below.
El Gouna International Squash Open 2022 continues today and wraps on Friday. The competition features some of Egypt's top seeds including world #1 Nouran Gohar and world #2 Ali Farag (who just took home the PSA squash championship cup). The prize pool for each of the men's and women's competitions is USD 180k.
THE BIG STORY ABROAD-
EU agrees ban on Russian oil: EU leaders have agreed to ban most imports of Russian oil by the end of the year, breaking weeks of deadlock with Hungary, which had refused to sign on to the embargo. The sanctions will immediately cut off 60% of the bloc's imports, which are delivered via sea, and will increase to 90% by the end of the year when Germany and Poland stop buying oil via the Druzhba pipeline. The move will allow the EU to impose sanctions on Russia's biggest bank, Sberbank, diplomats said.
The news sent oil prices up during trading in Asia today, with US crude rising 2% and Brent futures edging up 0.6% to a bit over USD 122 per barrel.
The news is everywhere on the global front pages this morning: Reuters | AP | Bloomberg | WSJ | FT | NYT | Washington Post.
Meanwhile: Russia just cut the gas to another European country. Gazprom will today stop shipping gas to the Netherlands after Dutch gas trader GasTerra rejected Moscow's demand to pay in RUB, Reuters reports. The company said that complying with the Russian mechanism risked violating EU sanctions and posed financial and operational risks. Gas accounts for 44% of the country's energy mix, but it only imports 15% of this from Russia. The Netherlands is the third country to have its gas cut by Gazprom after Poland and Bulgaria last month.
Denmark is also expected to take a hit: Its biggest gas supplier Ørsted yesterday warned of a "risk" that Gazprom would shut off supplies because of the Danish firm's decision to continue payments in EUR ahead of its end of month payment deadline, the Financial Times reports.
CIRCLE YOUR CALENDAR-
The Islamic Development Bank's 2022 annual meetings kick off tomorrow and wrap this Saturday, 4 June in Sharm El Sheikh. Enterprise will be attending the annual meetings and bringing you updates from there.
The Islamic Corporation for the Ins. of Investment and Export Credit will hold two high-level parallel meetings on climate action and digital transformation during IsDB's annual meetings.
The Greek Campus is holding a workshop tomorrow headlined "Transitioning to e-mobility" that will look at the electric vehicle industry in Egypt (and worldwide). The workshop will run from 6-9pm and will be led by Ayman Mohamed and Ahmed El Hosseny, co-founders of local EV marketplace Electrified.
Check out our full calendar on the web for a comprehensive listing of upcoming news events, national holidays and news triggers.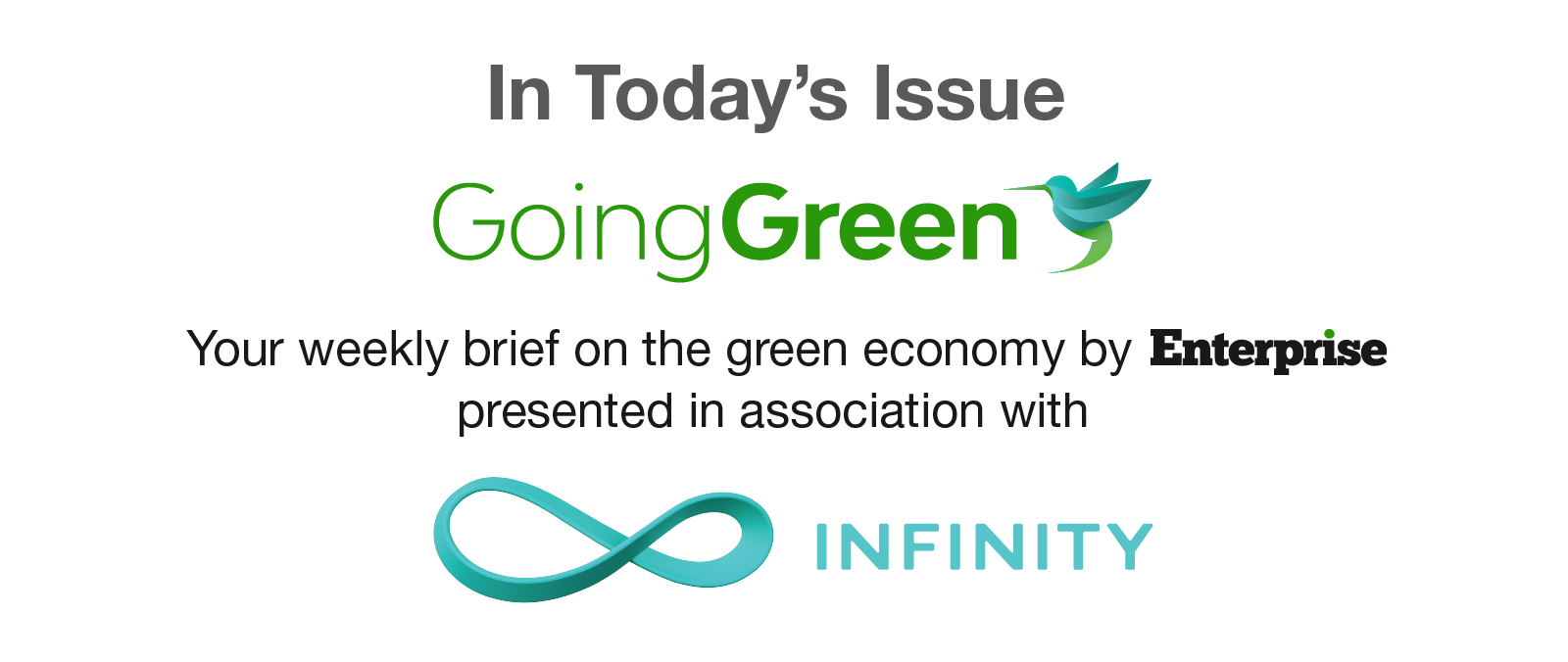 *** It's Going Green day — your weekly briefing of all things green in Egypt: Enterprise's green economy vertical focuses each Tuesday on the business of renewable energy and sustainable practices in Egypt, everything from solar and wind energy through to water, waste management, sustainable building practices and how you can make your business greener, whatever the sector.
In today's issue: Global interest in green hydrogen production has been gathering steam over the last year — and nowhere more so than in Egypt, where the government has begun making moves to capitalize on the investment momentum ahead of COP27 by establishing the Suez Canal Economic Zone (SCZone) as a regional green energy hub. In a new two-part series, we look at Egypt's nascent green hydrogen industry and how policymakers can capitalize on the global trend.