Tuesday, 12 April 2022
THIS MORNING: GASC launches its first tender in weeks + Forbes gives props to Egyptian healthcare players
Good morning, friends, and happy hump day. It's a brisk day on the news front, but there's no single theme running through it.
THE BIG STORY here at home is that state wheat tenders are back on — for European suppliers, at least. Meanwhile, Nigerian fintech player Opay (of no relation to Orascom despite the name) is expanding in Egypt, the latest sign of how hot our fintech market has become. We have the full rundown on both stories in the news well, below.
MORNING MUST-READ: Our interview with World Bank Managing Director Mari Pangestu about COP 27, which appears in this week's Going Green, also below.
UPDATE- The new Visit Egypt website though which arriving travelers can register personal and covid-19 data before arrival is now up and running. Citizens, residents and visitors can register online up to two days before arrival and expedite their clearance through their port of entry. You can still fill out paper health forms on arrival, the site notes. The website was not live at dispatch time yesterday.
SO, WHEN DO WE EAT? You'll be breaking your fast at 6:20pm CLT this evening in the capital city, and fajr prayers are at 4:02am.
WHAT'S HAPPENING TODAY-
Foreign Minister Sameh Shoukry is in Washington today for talks with his US counterpart, Antony J. Blinken, according to a ministry statement. Shoukry will also meet with other US officials, members of the US chambers of commerce, and think tanks.
The European Bank for Reconstruction and Development (EBRD) will launch its 2021-2022 Transition Report today at an event taking place at the Nile Ritz Carlton, the lender said (pdf) yesterday. The report looks at how countries have used technology and digitalization to fuel economic growth in the post-covid era. EBRD chief economist Beata Javorcik will present its findings and discuss the implications for the private sector in a panel discussion with Algebra Ventures Managing Partner Karim Hussein and Orange Egypt CEO Yasser Shaker. You can read the Egypt chapter of the report here (pdf).
THE BIG STORY ABROAD- Russia looks set to launch a fresh offensive in eastern Ukraine, which has put out a plea for more help from its allies (more on that in today's War Watch section, below).
Meanwhile, the international business press has its gaze firmly fixed on the rout in global markets as central banks — led by the US Federal Reserve — solidify plans to significantly hike rates this year. Some economists spy a recession on the horizon, as we noted yesterday. We have the full rundown just below.
KUDOS- Props to the six Egyptian healthcare players who were included in Forbes Middle East's Top 50 Healthcare Leaders for 2022. They are:
MARKET WATCH-
The only way is up: US inflation figures are out today and analysts are expecting the CPI to have hit fresh 40-year highs in March on the back of surging commodity prices caused by the war in Ukraine. A FactSet survey of analysts picked up by Axios has the headline rate reaching 8.4% in March from 7.9% the month prior — a reading that will pile even more pressure on the Federal Reserve to accelerate its tightening cycle.
A Reuters poll of economists expects the Fed to do just that: The survey of more than 100 economists sees the Fed going ahead with 50-bps rate hikes at each of its May and June meetings in response to surging inflation. This would take the benchmark interest rate to 1.25-1.50%, and mark the first back-to-back half-point rate hikes since 1994.
The bond markets are reacting: Long-term US Treasury yields rose to the highest level in almost three years yesterday as investors dumped bonds, Bloomberg reports. Rates on 10-year bonds surpassed 2.75% for the first time since May 2019, while yields in Europe also surged amid rate-hike expectations.
Other asset classes weren't spared: Risk-off sentiment also saw the S&P 500 fall and the tech-heavy Nasdaq close down more than 2%. BTC felt the impact too, falling below the key USD 40k threshold for the first time since mid-March.
Positive for markets? End of zero-covid as Chinese authorities make a hash of the lockdown in Shanghai. Shanghai authorities have announced plans to lift the total lockdown on the city following a sharp sell-off in the Chinese stock markets yesterday, despite covid cases continuing to reach record highs, the Financial Times reports. Restrictions in China's financial and trade hub are now stretching into their third week, and reports of unrest are beginning to surface as residents complain about being denied access to food.
China's move spurred a rebound in the oil markets: International benchmark Brent crude fell along with almost everything else during yesterday's trading, losing 4.2% to below USD 100 per barrel — but pared some of the losses to trade at USD 100.23 as of early this morning on the news out of Shanghai.
CIRCLE YOUR CALENDAR-
Companies have less than 10 days to file their first quarterly ESG compliance report: Listed firms and non-bank financial services companies need to submit their first quarterly ESG report by 20 April, the Financial Regulatory Authority (FRA) announced last week. The regulator is making it mandatory for corporates to publicly disclose their performance on key environmental, social and governance metrics each year when they submit their annual financial statements, starting 2023.
Reach out to Moustafa Taalab at InkankIR, our parent company, if you need some help.
Check out our full calendar on the web for a comprehensive listing of upcoming news events, national holidays and news triggers.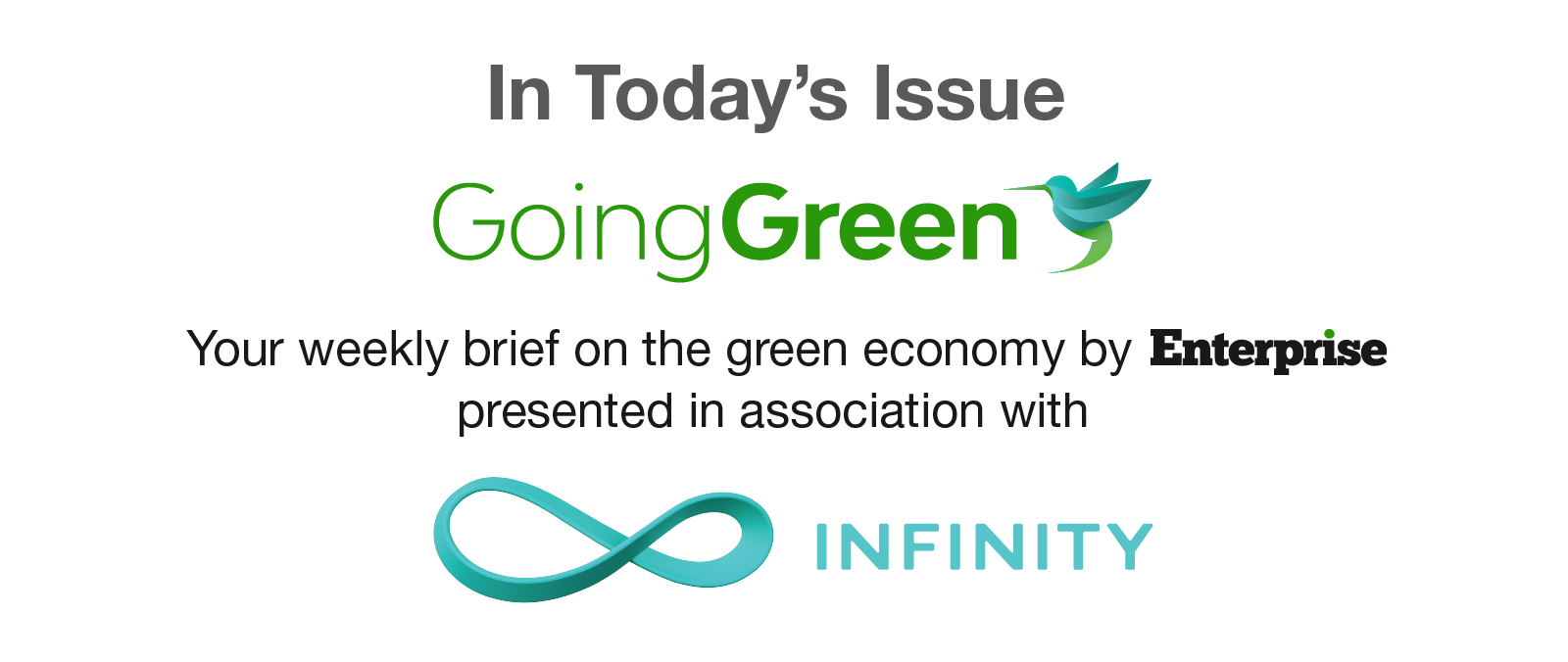 *** It's Going Green day — your weekly briefing of all things green in Egypt: Enterprise's green economy vertical focuses each Tuesday on the business of renewable energy and sustainable practices in Egypt, everything from solar and wind energy through to water, waste management, sustainable building practices and how you can make your business greener, whatever the sector.
In today's issue: Enterprise talks COP 27 with Mari Pangestu, managing director of development policy at the World Bank: With less than seven months to go before the COP 27 summit takes place in Sharm El Sheikh, pressure is rising on global leaders to take decisive action. Last year's summit in Glasgow did not accomplish what many had hoped. And UN climate scientists are now warning that global emissions will need to peak in 2025 if we are to keep temperatures beneath the all-important 1.5°C.
Enterprise sat down with Mari Pangestu, the World Bank's managing director of development policy and partnerships, to discuss what the Bank is doing to support Egypt, how developing countries can balance climate and development targets, and how the conflict in Ukraine could impact the push to lower emissions.