Wednesday, 6 April 2022
THIS MORNING: Washington ringing alarm bells on global economy, food crisis ahead of IMF / World Bank spring meetings
Good morning, wonderful people, and happy almost-THURSDAY. It's a brisk-but-not-busy news day here at home — by far the most interesting news today is happening abroad, where policymakers are taking stock of how bad they think the global economy could get this year.
THE BIG STORY AT HOME- Private sector growth was weighed down by war last month. Egypt's non-oil private sector activity saw in March its sharpest decline in 21 months, according to S&P Global's purchasing managers' index survey. We have the rundown in our Economy section, below.
SMART POLICY- We could be getting a new authority to manage policy on population growth if a Senate proposal moves forward and eventually passes the House of Representatives. We already have a council that looks after the issue, but the new body would apparently report in to Ittihadiya and (presumably) have more teeth (and a fresh mandate) to push policy measures as a result. Youm7 has details.
PSA- The heatwave continues, with our favourite weather app suggesting the mercury will hit 38°C this afternoon and 40°C tomorrow.
SO, WHEN DO WE EAT? You'll be breaking your fast at 6:17pm CLT this evening in the capital city, and fajr prayers are at 4:08am.
---
THE BIG STORY ABROAD- With 12 days to go before the IMF / World Bank spring meetings, Washington is sounding the alarm — and, separately, setting off alarm bells in some corners:
Treasury Secretary Janet Yellen will warn today "of major consequences for the global economy as a result of Russia's invasion of Ukraine," the New York Times reports. You can check out her prepared remarks for a congressional committee here (pdf).
Washington officials are "scrambling" to "limit damage from fast-spreading food shortages" that threaten a global food crisis — and their work is being complicated by both climate change and covid-19, Politico writes.
This comes as the Fed "spooked markets" after top officials confirmed they are committed to high interest rates and a "rapid" reduction of the Fed's balance sheet starting next month and as Washington and its allies ready more aggressive sanctions on Russia in the wake of the atrocity in Bucha and other villages in Ukraine.
MEANWHILE- "Ladies and gentlemen, are you ready to close at the UN? Do you think the time of international law has gone?" Those were the questions posed by Ukrainian President Volodymyr Zelensky in an impassioned speech to UN Security Council members yesterday. Zelensky called on the council to kick Russia out — or else dissolve itself — over alleged war crimes by the Russian military in western Ukraine. We have more on that and other developments in the war in today's War Watch section, below.
SIGN OF THE TIMES- Deserted streets and robot dogs: The streets of the world's third-largest city are looking pretty dystopian right now. Check out this drone footage showing the deserted streets of Shanghai after authorities plunged the city into lockdown to curb an outbreak of covid-19. Shanghai is home to some 26 mn people and is the largest city to be subject to the full zero-covid lockdown treatment. It's also one of the first cities in the pandemic era to have deployed Boston Dynamics' robot dog, apparently letting them loose on the streets to broadcast public announcements about the lockdown. Not creepy in the slightest.
***
HAVE YOU RECENTLY BEEN PROMOTED? Landed a new hire for your team whom you're super proud? Send us your people news on editorial@enterprise.press so we take note of it in our MOVES column. If you're dropping us a line, please make sure to include:
Your new and previous titles (and employer, if you're switching companies / institutions);
Your LinkedIn profile (if you have one);
A sentence or two about what you'll be doing in the new gig.
Please include your WhatsApp number, name as you would like to see it in print, and best email address so we can reach out if we have questions.
***
MARKET WATCH-
Saudi Aramco has raised crude prices to an all-time high for Asia as part of a global price hike, according to a document obtained by Reuters. The Saudi oil giant will sell a barrel of its Arab Light crude to Asia in May at USD 9.35 a barrel above Oman / Dubai crude, the grade's highest premium ever.
Asian oil buyers will likely seek alternatives on the spot market or reduce purchases of Saudi contracts in response to the hike, traders tell Bloomberg. Additional flows from the US' strategic reserves have pushed down the spot price in recent days, while premiums in other parts of the Middle East have fallen due to demand concerns following China's covid-19 outbreak.
CIRCLE YOUR CALENDAR-
Expect movement on fuel prices this week or the next: The government's fuel pricing committee is due to have its quarterly meeting at the beginning of this month, when it will likely opt to hike prices in 2Q. If it does so, it would be the fifth time in less than a year. The committee increased prices of 80, 92 and 95-octane by EGP 0.25 when it last met in February in response to rising international prices, and since then, the war in Ukraine has sent Brent up another 15% past USD 107 a barrel. Prices at the pump have risen by up to 16% since April last year.
ALSO THIS WEEK AND NEXT-
Foreign reserves: March's foreign reserves figures will be announced some time this week;
Inflation figures for March are expected on Sunday, 10 April.
Check out our full calendar on the web for a comprehensive listing of upcoming news events, national holidays and news triggers.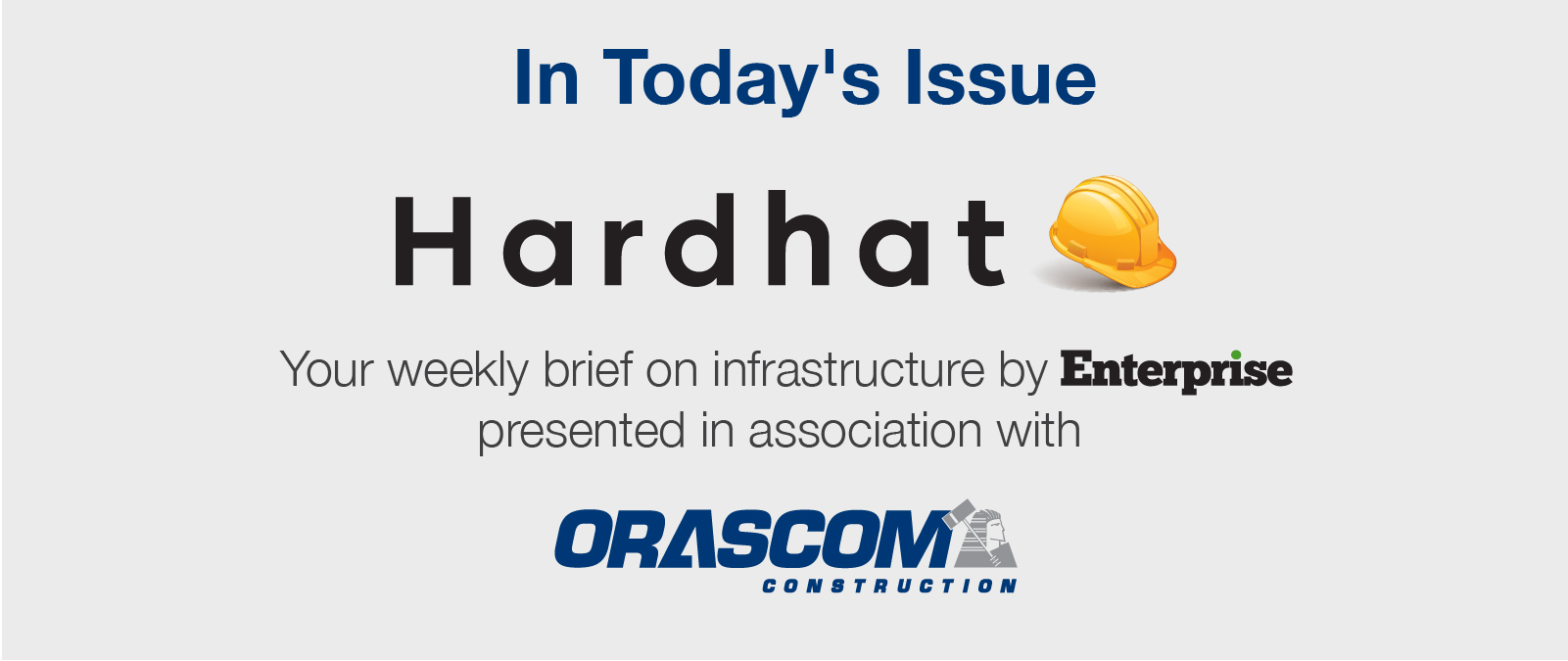 *** It's Hardhat day — your weekly briefing of all things infrastructure in Egypt: Enterprise's industry vertical focuses each Wednesday on infrastructure, covering everything from energy, water, transportation, and urban development, as well as social infrastructure such as health and education.
In today's issue: We take a deep dive into how the International Energy Association (IEA) expects western sanctions on the Russian economy to impact oil markets in the coming months. The energy body warns that we could soon be entering the "biggest supply crisis in decades" as punitive measures on one of the world's biggest oil producers limits global oil supply by a projected 3 mn barrels per day.